Nigeria: Owners Flood Residential Areas With Gas Stations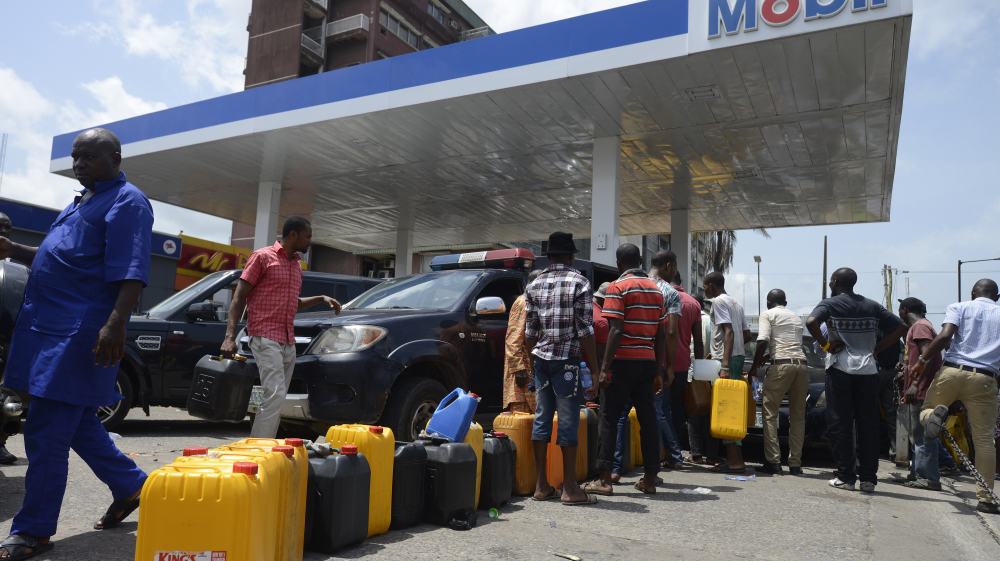 Owners of gas retail stations across Nigeria have bluntly ignored warnings from the Federal Government as they build plants in residential areas, potentially endangering lives of millions of Nigerians.
The Department of Petroleum Resources warned gas stations should be located at a minimum of 500 feet from any public institution such as schools, churches, public libraries, auditoriums, hospitals, public playgrounds, and residential houses among others.
The operators of the stations do not observe a provision, backed by a duly passed law.
In some cases, the owners of the gas stations also own other businesses around the stations, risking lives and properties of residents.
For instance, the owner of the Conoil Fuel Station on Magboro road, Obafemi Owode local government, Ogun State, Nigeria, also own the Bradfield Confectionery that is adjacent to it.
"We know it is wrong for a gas station to be situated so close to a residential area but we pray there won't be any fire outbreak at least for now that I still work at the bakery. The bakery was existing at the petrol station, and we do not envisage it will ever occur," the manager of the confectionery, Mr. Tobi Ojo, said.
The Tipper Park, Ketu, Lagos, Nigeria, the Assistant Manager of Sweet Sensation confectionery, Mr. Dimeji Olawunmi, disclosed that the same person owns the HS Petroleum station beside the fast food facility.
The Assistant Manager, Oando petrol station along Ojodu –Berger road, Lagos, Mr. Tope Fadahunsi, told our correspondent that he was ignorant of the position of the law in respect of sitting petrol stations.
"All the workers are abreast of what to do in the case of an outbreak. We are very vigilant to ensure there is no fire outbreak. We have fire extinguishers positioned near each pump and three water soap tanks in the station, which contain chemicals used to tame fire in case of an outbreak," he said.
Similarly, another Total Fuel Station was built on the ground floor of Lagos Travel Inn on Toyin Street, Ikeja, Lagos State capital.
Though there had not been any fire outbreak at the station, the hospitality facility, which was built 21 years ago atop the Total filling station, posed threats to people around, especially the residents.
"I have been living beside very close to the facility for more than two decades, and I know it is risky. But for now, I don't think anything can be done because, despite the risk, we derive some advantages from the station's proximity," a resident told our correspondent.
Ondo State
The Ondo State Government has been threatening to embark on demolition of petrol stations constructed in residential areas in the state since 2015 nothing has been done to the existing plants while new ones are built in 2016 and 2017.
In 2011, Caracal Reports found that the state government placed a restriction on the construction of petrol stations in residential areas and stipulated severe penalties for offenders.
Former Governor Dr. Olusegun Mimiko, expressed concern over the damage done in some areas where petrol stations in Okitipupa, Ikare, and Akure were razed, directing the affected plants to be closed down.
Our correspondent also found that while the government closed some of them down, they were re-opened merely months after they were shut.
Some indigenes of the state, who spoke in different interviews, blamed the state government for the lapses.
An Akure-based legal practitioner, Mr. Akinyele Manuwa, suggested that government should take the matter seriously, look critically into the rules and regulations guiding the construction of petrol stations, and strictly enforce the law.
Manuwa said many owners took undue advantage of government's lackadaisical attitude towards the implementation of rules and policies guiding the establishment of petrol stations.
He lamented many filling stations built in residential areas wreaked untold hardship and environmental hazards on the residents.
The legal practitioner maintained that most owners use their influence to get government approval to build petrol stations in unauthorized locations, particularly in residential areas.
Mr. Oluwaseun Adegboun from Ode-Irele in Okitipupa area and Prince Idowu Balogun from Ikare-Akoko, Akoko North-East Local Government, both in Ondo State, advised that landowners should be directed to stop selling parcels of land in residential areas to fuel merchants.
They both suggested that government should embark on the demolition of stations that did not meet safety regulations and order their owners to relocate to less hazardous areas.
Delta State
In Asaba and Warri, Delta State, many fuel station owners have not adhered to the provisions that fuel stations should be built at least 500 feet away from residential areas.
The disregard for the regulations has put many human lives at grave risk. Recently, a filling station at the end of Infant Jesus, Asaba, Delta State capital, was gutted by fire and fire razed two houses close to the station. Fortunately, the Delta State Fire Service was able to rescue the occupants of the two residential blocks, thus preventing them from being roasted alive.
The Delta State Governor, Dr. Ifeanyi Okowa, worried about the outbreak of fire, had set up a committee to inform house owners adjacent to petrol stations to either relocate or acquire modern fire-fighting equipment.
But the committee, headed by Comrade Julius Akpor, had in his report, claimed that Asaba and Warri were too congested, saying that building petrol stations within residential areas portended danger for the residents.
The committee thus recommended the relocation of the stations to a less risky environment.
Investigations, however, revealed that desperate executives who wanted to establish petrol stations allegedly "usurped powers" to build stations wherever they could purchase land regardless of safety.
In Asaba, for example, filling stations are built very close to residential buildings in a manner that suggests impunity.
Mr. Ogbueshi Francis Onochie, an elderly indigene of Asaba, spoke the mind of many, saying, "We have become accustomed to the risk as we are surviving the situation by the mercy of God and by His grace."
He advised landowners to ignore desperate buyers who want to build petrol stations in residential areas.
Edo State
The capital of Edo State, Benin also feature petrol stations tucked in residential areas and some instances, in very close proximity to business premises.
Some of the residents living around the filling stations disclosed that it would be unfair to blame petrol station owners over the situation, adding that the absence of any fire outbreak even in recent times had rendered the oversight less thorough.
"Although we had built this house before the filling station was sited here well over 20 years ago, nothing like fire outbreak has occurred, and I have no reason to speak negatively about the filling station. We are enjoying a good relationship, patronage and good neighborliness," a resident around OANDO petrol station on Benin/Agbor Expressway, Chief Promise Iyamu, said.
Another resident living next to an NNPC mega station on Akpakpava road, Mr. John Isribor, lamented that it is hazardous to live very close to a station, but since the filling station had been there several years ago, no fire could occur.
ACT IS ILLEGAL- DPR INSISTS
The DPR has described the construction illegal. However, the proliferation of unapproved petrol stations in 30 states of the federation includes Abuja.
The DPR management also said that illegally sited station owners often obstructed the activities of the department's inspectors, saying the operators would flee their stations upon sighting DPR officials.
A Director with DPR, Mr. Modecai Ladan, disclosed that the agency had already clamped down on the illegal filling stations and it is still collaborating with other organizations and relevant stakeholders to tackle the problem.
He said, "Such unapproved and illegally constructed petrol stations are used in carrying out other illegal and criminal activities such as the sale of adulterated petroleum products and under-dispensing quantities.
"The construction of petrol stations without site suitability approval of the DPR is illegal, and owners of such stations are doing so at their own risk. If caught, the perpetrators will face the full wrath of the law."