Breaking: Mugabe Finally Bows To Pressure, Resigns As Zimbabwe President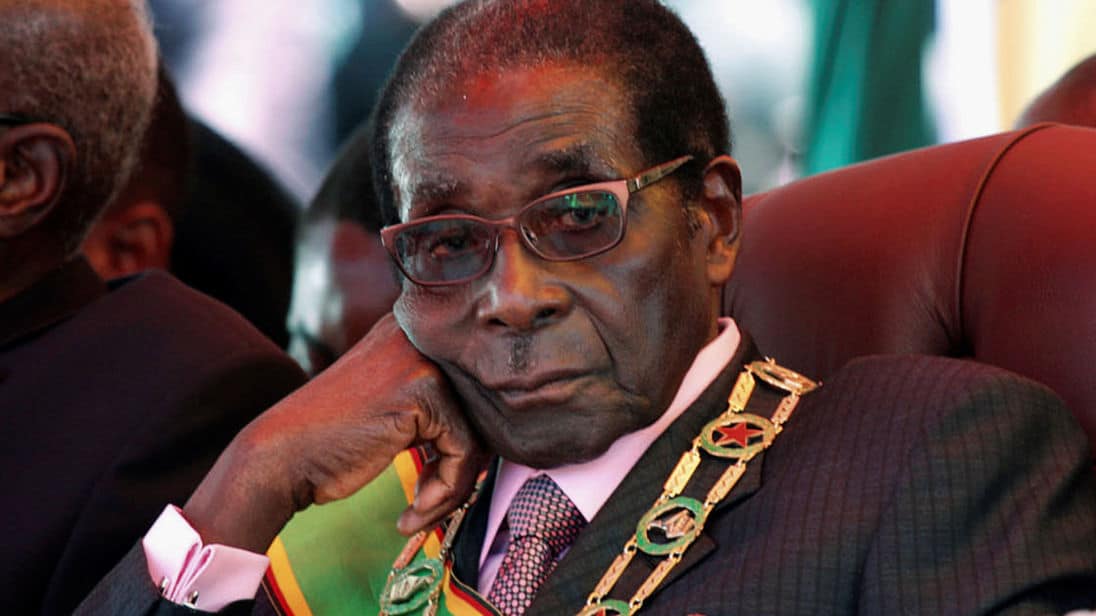 Following a week-long of wrangling and discussion on the need to hand over power in Zimbabwe, President Robert Mugabe has finally resigned as president.
The parliament speaker Jacob Mudenda announced the end of about four decades reign of the 93-year-old president.
Mugabe was swept from power as his autocratic rule crumbled within days of a military takeover.
Meanwhile, the former Vice President, Emmerson Mnangagwa, had warned embattled Zimbabwe President Robert Mugabe to leave power or be humiliated.
This is contained in a statement he signed on Tuesday.
Mnangagwa, who was fired by Mugabe from the cabinet and Zanu-PF two weeks ago, confirmed that he received communication from the President inviting him for talks.
"I can confirm that President Robert Gabriel Mugabe made contact with me and invited me to return home for a discussion on the current political events in the nation.
"I told the President that I would not return home now until I am satisfied with my personal security, because of the manner and treatment were given to me by being fired," said Mnangagwa.
The former Vice President said he had warned Mugabe against defying the will of the people as indicated by the 93-year-old veteran nationalist's televised speech to citizens on Sunday.
"In my conversation with the president I told him that there are two options, that is (a) to cooperate in the current negotiations with comrades from the defense forces for a peaceful resolution of this crisis, which would result in the preservation of his legacy. (b) That if he continues to dig in, in defiance of the will of the people, he might suffer humiliation because definitely, the will of the people will prevail against one person," Mnangagwa said.