Nigeria: More Than 5000 Nigerians Revealed In Libyan Slavery Camp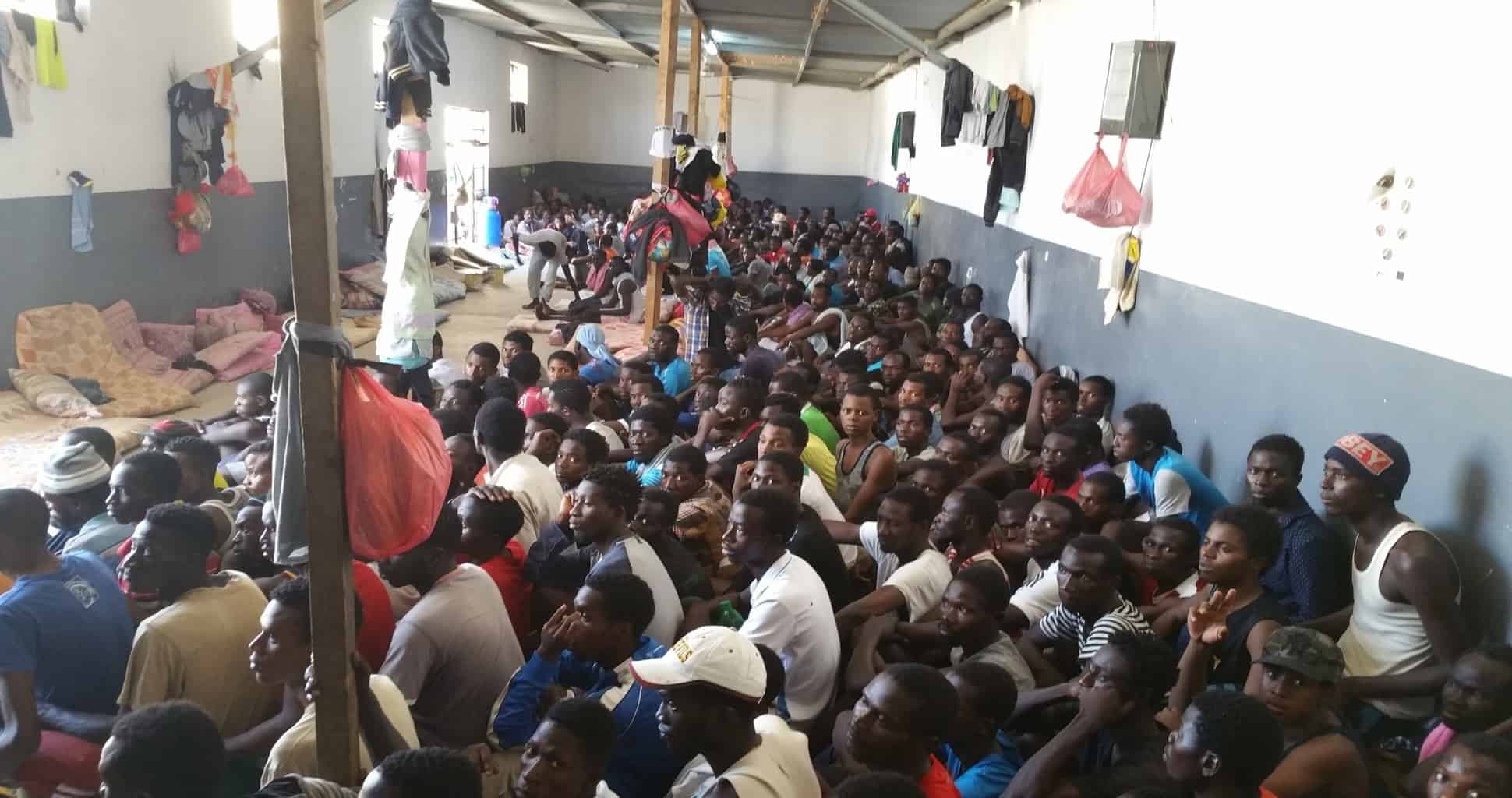 In efforts to save its citizens sold into slavery across Libya, the Nigerian government has identified 5,000 more Nigerians trapped in Libyan detention camps.
Caracal Reports learned that Charge d'Affaires of Nigeria in Libya, Mr. Illiya Fachano, revealed that thousands of Nigerians are currently in various slavery camps in the country, which the Nigeria government needs to move to save their lives swiftly.
He also made known that some of the camps where Nigerian citizens are trapped are in dangerous locations, adding that extra security is needed to reach the sites.
"There is a camp with 5000 Nigerians and we need the diplomatic police to escort us to extract them.
There are various camps in the regions of the South, West, and East of Libya.
"Camps in the other regions are known but inaccessible camps due to the challenges of going into these camps as a communication chain is required before we can reach them," he said.
The charge d'affaires said that the Nigerian government has been in talks with the recognized government in Tripoli on how to reach some of the camps to extract its nationals.
Fasano called for the provision of a bigger aircraft to evacuate Nigerians who have agreed to come back home.
"We need the Nigerian government to fund its embassy in Libya better and send the aircraft.
"We have made our request for that."
He also called on the UN to help out by sponsoring repatriation flights, provide food and health materials for the migrants.
The charge d'affaires said the Nigerian Government has so far repatriated 3250 from Libya in recent months.
This is even as no less than 300 Nigerians are to be repatriated from Libya every week.
Fasano said the government would continue to make efforts to save Nigerians that are trapped in Libya.
"We, the embassy of Nigeria in Tripoli, Libya, have been doing our best to register Nigerians.
"We have visited the detention camps, and also collaborated with the International Organization for Migration (IOM) to repatriate migrants weekly.
"We also ensure that we are up to date with the number of Nigerians in specific detention camps.
"I want it to be clear that the mission and Nigerian government have been doing this long before the CNN report.''
"We have asked the Nigerian presidency to provide us with an extra airplane to assist with the quick repatriation of registered Nigerians who are willing to return.
"I want the public to know that we have some Nigerians who are not willing to return despite the unfavorable situations and the fact is that we can't get them on the flight without their consent.
He concluded that the commission in Libya with Nigeria would not seize to ensure Nigerians are evacuated back home.