Nigeria: Buhari Must Release Medical Status – Ijaw Leader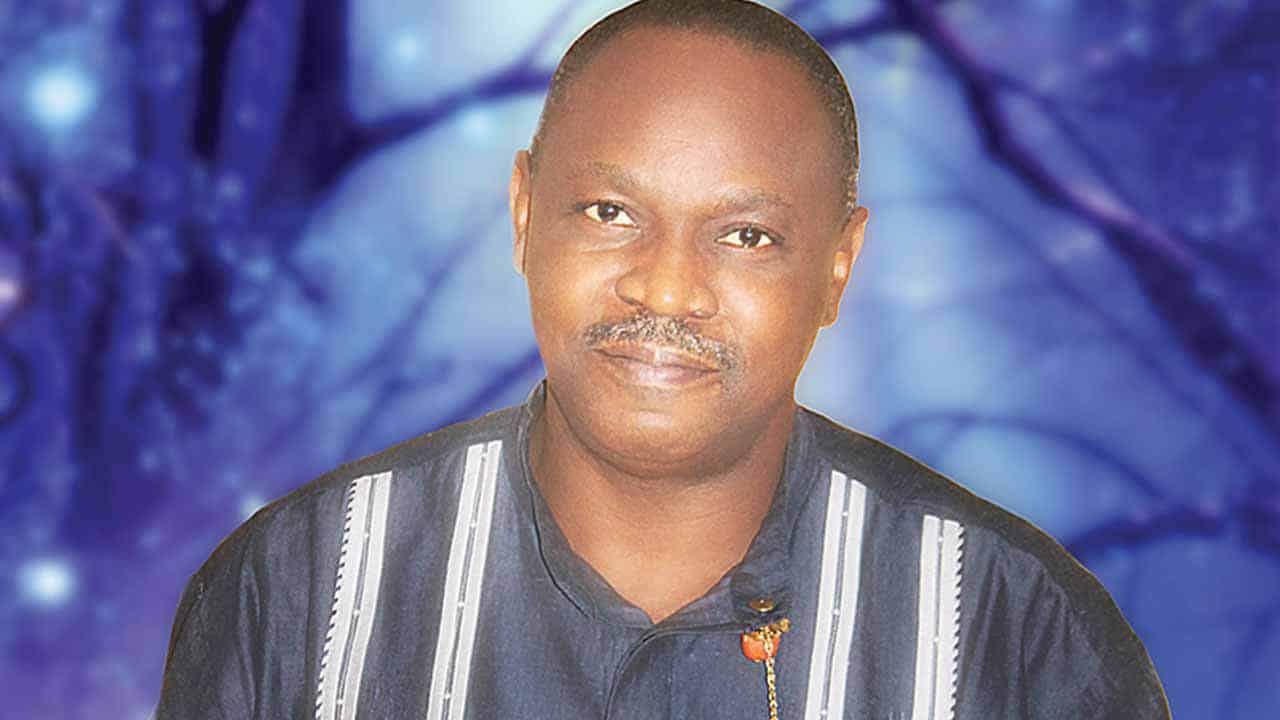 Interview:
The National President of Ijaw National Congress, Chief Harry Charles spoke with Caracal Reports Adebayo Adesanya on the need for president Buhari to declare his health status before any talks of re-election in 2019. Chief Charles also emphasizes the need why all the oil blocks in the Niger Delta, which are majorly owned by the Northerners to be handed over to the federal government as public property.
As 2019 is fast approaching for new political dispensation in Nigeria, what do you think President Buhari is yet to address in the country?
There are lots of issues Buhari needs to address in Nigeria. It starts from the point of the fight against corruption which people are not pleased with, the problem of Fulani herdsmen, his health status which he has stylishly run away from, call from restructuring and many others.
Apart from this, the unity of this country is being threatened by various issue among which is IPOB case, and it will be better if he had addressed the nation himself.
As the leader of the Ijaw nation, how do you think the president should move to balance issues in the country?
To be sincere with you, Buhari is expected to douse the tension in the country. We all know that Nigeria does not have total peace, so the president should soak the pressure in the land by reconciling rather than being combative. He should be more understanding rather than being dictatorial, being a straightforward man rather than a politician. He needs to be a little more democratic rather than taking the hard autocratic line. Now, the fundamental issues are elementary and straightforward and the country needs a president who can grasp the problems very quickly.
Let him address issues in the country in a manner that will heal wounds, not that he will aggravate issues. Let him act in a way to bring unity not division. He should look at the problems of hunger in the land which is the economy, he should look at the issue of restructuring which is the topic at the moment in the country, and he should address the nation on his ability and capability to continue in office before talks of re-election. Nigerians wouldn't want to risk handing their affairs to an incompetent and sick man. Let him tell us if he is fit to run for office for the second term so that the country will not be a plunge into crisis once again. And if he knows he is not fit, he shouldn't risk it, let him quit in peace.
 Are you in doubt of the president's health ahead of 2019?
Nobody that is doubting him, but he should address the nation on the state of his health. He should not allow the people to read meaning into issues because he has not made his position known. He should stand firm and be the Buhari Nigerians voted for. A man of integrity, he should show that he is always a man of integrity. He should come out and tell Nigerians truth about the nation and himself, especially on his fitness to continue in office or not. Of course, he seems fit over time now since he is back from London, but the question is; will he be able to run another four years at governance? He should consider this and let the whole nation know.
 For overtime now, several tribes in the country have been clamoring for a restructuring, some claims the Hausa tribe is holding the country hostage. What is your position on this?
For us at Ijaw nation, we believe that Nigeria needs to be restructured, but we do not believe in division and crisis.
We see that dialogue and negotiation will see a restructuring of Nigeria where all components of Nigeria are taken along without the necessity of regional threats, crisis or war.
We believe that Nigeria is one entity; we believe it should be restructured and respect should be given to whom is due. But no entity should overlook over the other like people thought the Hausas are currently doing.
One of the Niger Delta leaders, Chief Edwin Clerk, recently threatened the Federal government on the restructuring, believing that Ijaw nation is not treated fair by Buhari government. What is your take on this?
For me, I don't believe in taking arms before we get our right. We all know that Ijaw nation is not treated fairly by this government, I thought we could fight the war without shedding blood. If we as the Ijaw nation start threatening the government, it will amount to us doing what others are doing that we were opposed to. For me and the others, we believe dialogue, agreement, negotiation and shared humanity, should be allowed to play in Nigeria quest for unity.
Some leaders from your region had also threatened to withdraw from peace talks with the federal government if it fails to meet the region's 16-point demand. What is your view on this?
The 16 point issue is a bounded issue. The INC and many well recognized Niger Delta groups have disassociated themselves from the agenda. It doesn't reflect the fundamental demand that has been there for years from the time of Ken Saro Wiwa. Our histories are not about oil blocks; our issues are simple.
 Then what are the issues you are talking about?
They are three essential points; restructuring devolution of Nigeria, physical federalism, and self-determination. Those are the issues. As far as I am concerned, and to a large extent of the position of INC, we don't believe that we should be vulcanized into six states when our lands and people are homogeneous, not same language, same heritage. I don't see a situation to why people in Arugbo should be confined to a life of betrayal when they can be part of a more massive Ijaw nation. Just like as I don't see different dialects classified into Benue, Niger, etc. They should form one unit that is the restructuring we are talking about, not a military balkanization where people who are homogenous and conspicuous should create a separation within the Nigeria entity. We are not talking about succession; we are talking about confederation.
Do you believe that The government has marginalized Ijaw nation alongside the Igbos?
Of course, we have been marginalized from the beginning. From the start of when we lost something we never sold. The Igbos, Niger Delta and Ijaw people I can say categorically were never defeated, neither did we trade our sovereignty, but the British government through a sinful process amalgamated us into Nigeria and without our consent, without even discussing with us. From that perception, no matter what is done, we are marginalized because our voice is not heard.
What do you think is the way forward to solve these issues?
I have always said it, and I will continue to say it that the way forward to Nigeria is the way backward.  We must go back to the beginning and retrace the faulty, fraudulent foundation on which Nigeria was created.
When we do that, we can now start building or creating the Nation. I believe in living together peaceably, but with due respect, and a negotiated cohabitation where everybody's interest is taken care of.
I believe in a confederation, I believe Nigeria cannot be a federation, it must evolve into a confederation of ethnic confederation or nationalities coming together just like the United States.
Those who want sharia should be free to have sharia and those who don't want sharia should be able to live their lives separate from sharia. Don't impose sharia on the man who wants to practice native religious practices or the man who wants to be a Christian. Create an economy that is self-sufficient and let the state manage their resources. A country shouldn't be seen sharing revenue; it is negative apparition economy.
For overtime now, several people in your nation have been crying for the return of oil blocks which are mostly owned by northern individuals. Do you support this?
Let me tell you, I don't want to be talking about that issue anymore because we all know the truth in this country, but we shy away from it. This did not just happen today, and we have been crying over it. How will you take the treasure from someone's land to improve your land while you leave us impoverished?  If I may tell you my position, all oil blocks should be revoked and returned to federal government. I do not believe that more should be issued to Niger Delta; nobody should have parsimony for his personal use. All oil blocks should be used for Nigerians in general not persons.