Nigeria: Over 80% of Herbal Drinks in Nigeria Are Unhealthy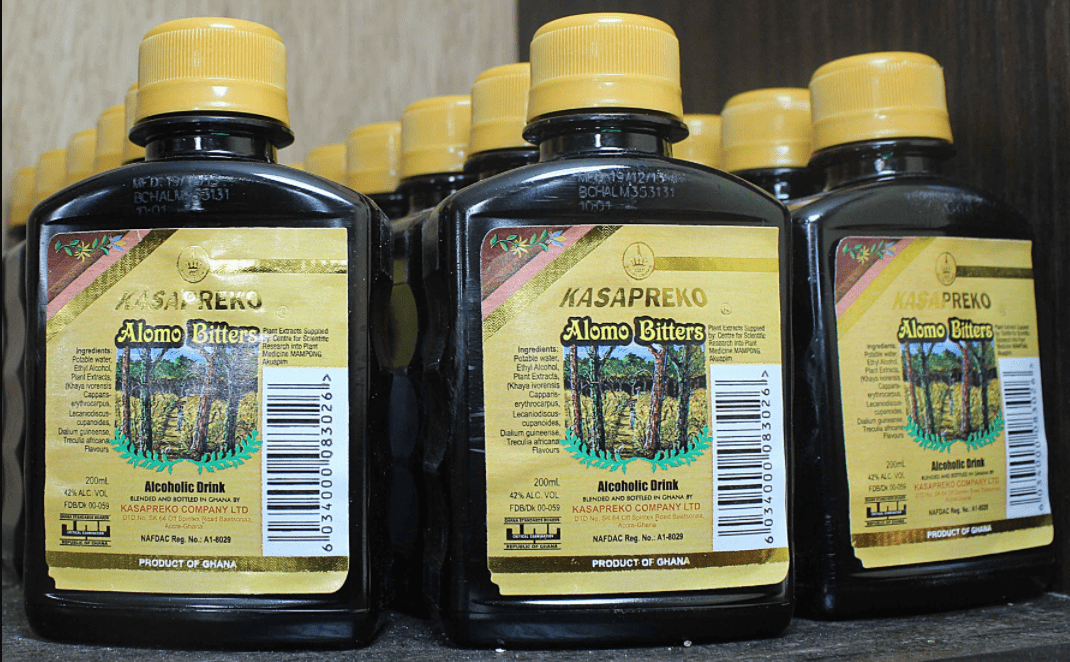 Over 80 percent of herbal drinks in Nigeria are substandard and unhealthy for consumption as they are capable of damaging consumers' internal organs, according to the National Agency for Food and Drug Administration and Control.
Aside from Alomo bitters, which is brewed by a Ghana-based Kasapreko Limited; Origin herbal drink, from the stable of Guinness Nigeria Plc and Nigerian Breweries' Ace Roots, most of other herbal mixtures like Ogidiga, Kparaga, Ibile, Baby Oku, Kerewa, Kogbebe, Monkey shoulder, Koboko, Dadubule, Apoko, Gallant, Pasa Bitters, Osomo, Orimalu, and Durosoke among others are not safe for consumption because a top source in NAFDAC revealed that most of them contained high levels of methanol.
Caracal Reports found that Methanol poisoning causes neurological problems, which includes visual disturbances, blurred vision, blindness, nerve damage and insomnia.
The NAFDAC source also added that the ingestion of high levels of methanol often causes death.
"We did laboratory test and realized that some of the herbal drinks contain a high level of methanol, and the unfortunate thing is that most of them are registered with NAFDAC as an imported product. We later found that some people were imitating the product and distributed across the nation. We have released a public alert on the drinks to control casualty rate," the source added.
However, some Nigerians insisted that the regulatory body is not proactive enough to tame the activities of the people behind the grey market.
The consumers of the product, who spoke with our correspondent in separate interviews, told Caracal Reports that some of the NAFDAC officials have compromised as they alleged that the culprits offer the officials bribe to get some documents to cover their illicit tracks.
A Medical Laboratory Scientist, Mrs. Bola Aina, whose relative died few days after consuming two bottles of Gallant Herbal drinks, told Caracal Reports that most of the unpopular brands are found in low profile areas like streets, bus stations, dingy bars and open markets and are primarily consumed by the masses. 
"Most of the products contain a high dosage of ethanol, caffeine, and hemp instead of 'herbal extracts.' The bitter taste of many of them is extracted from 'muru', a substance used in treating pile in the northern part of the country and that means the drinks do not cure the diseases their manufacturers claim they do," she said
Aside from fears that the drinks do not cure the diseases their producers claimed, the Managing Director, After Work Bar, expressed worries that the effect of consuming contents of some of the brands may not be visible immediately.
"In most cases, the fake drinks damage some internal organs of the body and gradually lead to terminal diseases. The unfortunate thing is that most people that consume the drinks don't do the regular medical check-up and they won't know their health status until the 'poison' eats deep into their organs, a development that leads to death most times," he said.
GENUINE BREWERS LAMENT
The Group Managing Director, Kasapreko Company limited, Mr. Kwabena Adjei, manufacturer of Alomo Bitters, told our correspondent at the company's headquarter in Ghana that his company has lost about 40 percent of its market share to the grey market, a development that forced it to suspend its plan to build an N10 billion factory in Nigeria.
Though Adjei, admitted that Nigeria is one of the largest markets for its popular Alomo Bitters, he lamented that the threats from counterfeiting had reduced the brand equity of Alomo Bitters.
"We wanted to make a strong footprint in Nigeria, and we have not canceled the ambition, but once we can get rid of those destroying the market and harming the lives of the people through faking of our product, then we can decide to put the factory in place–The fake products harm consumers because fakers don't use good ingredients. Some of these fake products have been tested in our laboratory, and I tell you that the result is shocking and unhealthy to consumers," Adjei said.
To curb the menace, Kasapreko recently launched an anti-counterfeiting campaign to protect its teeming consumers and educate them on how to identify the original Alomo Bitters and its other herbal brands.
"We know that there are lots of fake Alomo Bitters in Nigeria and they come in different packages with contents that are harmful to the body. Aside from the 750 ml bottle, we only have a 200ml bottle and nothing more. With the new hologram, all our consumers should look for is a crown logo and our company's logo on the transparent material to confirm whether the product is real or fake," Adjei, added.
Also, Guinness Nigeria, manufacturers of Origin herbal drink, has intensified quality control approach to maintain the standard and stay above counterfeit.
Aside from exposing its production processes to regulators and other stakeholders, Guinness has embarked on several nationwide tours to educate some royal fathers, consumers, and distributors on the health benefits of the product and its differences from imitators.
A former director, market, and innovation, Mr. Austin Ufomba, explained that the company had made the design of the bottles difficult for counterfeit.
"We took the launch to major cities across the country to give our consumers and distributors the first-hand taste and feel so that it will be easier for them to identify fakes," he said.
Along the same line, Nigerian Breweries' Ace Roots herbal drink comes in a bottle like a beer, which according to the management will be difficult to counterfeit.
The Sales Director, NB, Mr. Hubert Eze, boasted that the product came at a time the manufacturer had studied the activities of counterfeiters and decided to present the brand in a way that it will be impossible for it to be copied.
"We understand that some brands have been challenged with counterfeit and we have taken measures against that," he stated.
NO LONGER BUSINESS AS USUAL FOR IMITATORS- NAFDAC
Though NAFDAC has recorded some successes in the herbal drug manufacturing and clamped down on some unregistered herbal drink manufacturers, the management of the Agency said it is not satisfied with its achievements because the influx of fake herbal drinks from within and outside the country has claimed lots of lives while some are left battling with terminal diseases.
The Director-General, NAFDAC, Professor Mojisola Adeyeye, assured Nigerians that her administration is set to lead the Agency toward eliminating substandard drinks and ensure the health of all Nigerians and foreigners residing in the country are not jeopardized by the use of the products.
"The concerns of Nigerians should not only be on the safety of our drugs, food, medical devices, and water but also on the quality and quantity of chemicals in the drinks they consume because they kill. The manufacturers of the herbal drinks and others do not plan to kill people, but in most cases, they are negligence of the fact that the chemicals used can kill hundreds of people easily–We are all going there together because of our children, our husbands, our wives and indeed every Nigerian. We are in charge of food, drug, and water. That is to say, anything that goes into our body, we are in charge of it and that is how serious I take drugs, food, and water, and we will go there together," she said.
Adeyeye admitted that there is so much responsibility for NAFDAC as an Agency of government in terms of preventing adulterated and substandard drugs, food and water, which can cause death, but she is set to ensure the workforce is strong and highly motivated to achieve the Agency's mandate.