Middle East 'Close To The Brink Of War' – UN Envoy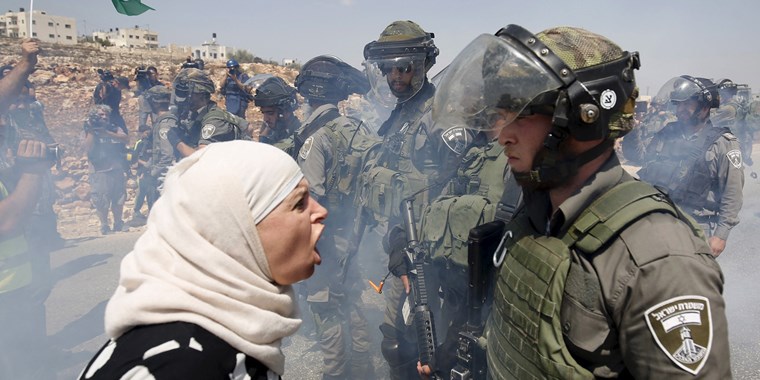 The UN envoy to the Middle East warned today that the Middle East is "close to the brink of war," even as the UN Security Council remained deadlocked on how to deal with the latest outbreak of violence in the region.
Nickolay Mladenov, the Middle East envoy, told the Security Council that "the last two days have seen the most serious escalation since the 2014 conflict between Hamas and Israel and a warning to all how close to the brink of war we are every day."
Mladenov said that between May 28 and 30, 216 projectiles, rockets, and mortar shells were fired from Israel towards Gaza. He cautioned that "no one in Gaza can afford another war" and urged Security Council members to condemn all violence against civilians.
But today's Security Council meeting also highlighted the deep divisions between the US and other Security Council members – divisions which have led to lack of action on all sides.
The United States called Today's emergency meeting in response to rockets fired from Gaza into Israel. The US had proposed a Security Council statement that would have condemned Hamas for launching rockets. However, Kuwait, and other Security Council members, blocked the statement.
The run-up to the meeting was also bogged down by bureaucratic squabbles about how today's Security Council meeting could be officially categorized. Was it a meeting about "terrorism" or about "threats to international peace and security"? Lots of hand-wringing took place about that, and about the US statement being blocked.
"That should have been a no-brainer," said the US ambassador to the UN, Nikki Haley, grumbling about the fact that her statement was blocked. "You would think no one would want to side with Hamas when it comes to condemning rocket launches. But the statement was blocked."
Haley alleged that the Security Council – and much of the international community – is eager to criticize Israel for human rights violations but doesn't criticize Hamas for its own human rights abuses. She said, "certain actions in and around Gaza receive an enormous amount of attention, both here in the Security Council and throughout the international media. Strangely, other actions do not receive nearly the same attention that they deserve."
Meanwhile, Kuwait is calling for a vote at the Security Council this week on a draft resolution calling for the protection of Palestinian civilians. The US is expected to block that vote.
In Gaza, fighting came to a pause. Over a dozen militias in Gaza, including Hamas, signed a ceasefire agreement. Israel did not sign the deal but said it would abide by the ceasefire for as long as the Palestinians kept it up.
In the last two days, according to the Israeli Defense Force, at least 180 rockets and shells have been fired into Israel from Gaza. The IDF says it retaliated by hitting 65 Hamas and Islamic Jihad targets in the Gaza Strip.