Federal Judge Revokes Manafort's Bail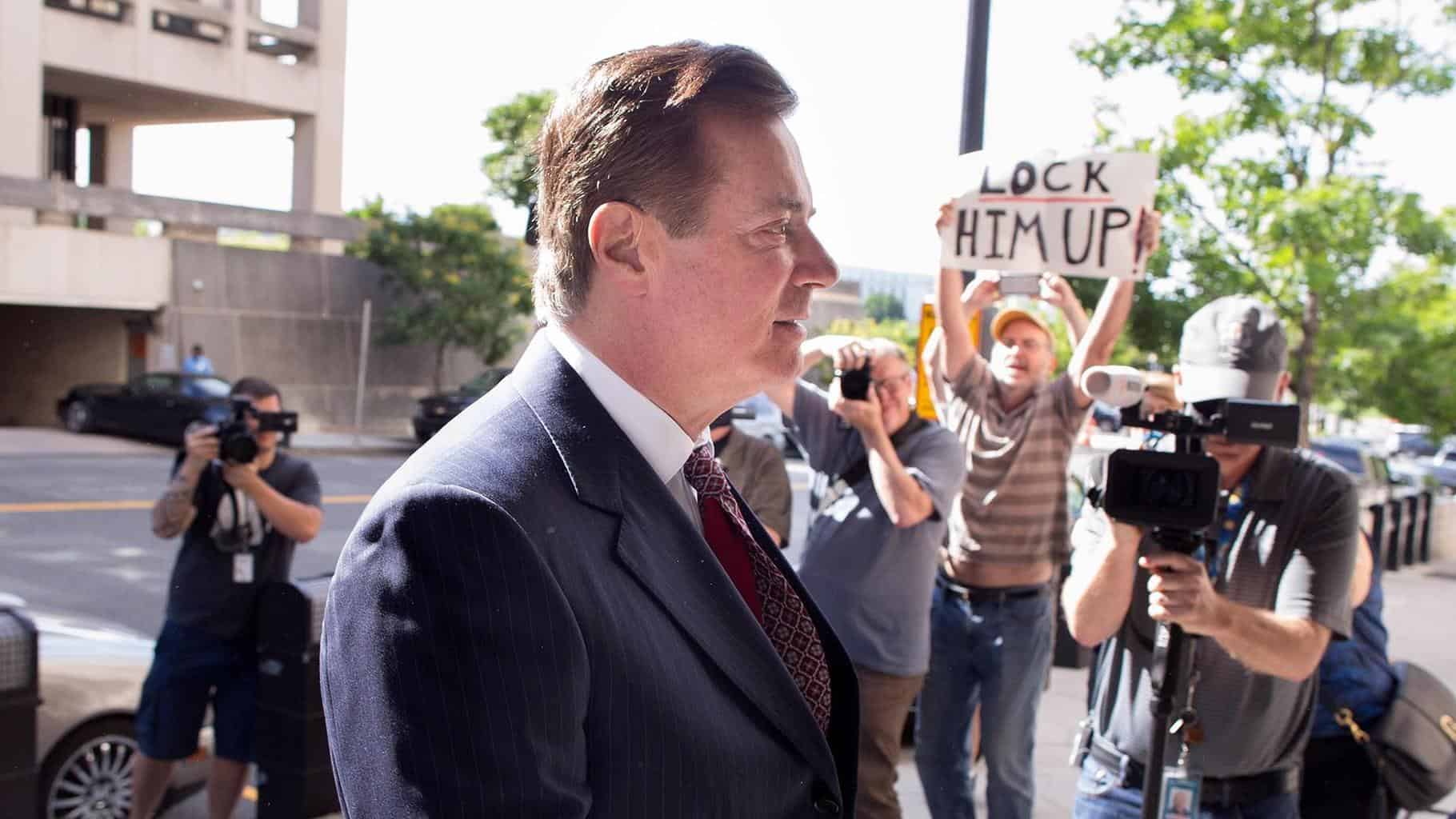 President Donald Trump's former campaign manager Paul Manafort is going to jail.
Federal Judge Amy Berman Jackson on Friday revoked Manafort's ongoing bail arrangement. Manafort was previously on house arrest.
Prosecutors for special counsel Robert Mueller successful convinced Jackson that Manfort violated the terms of his bail agreement by actively tampering with wittinesses.
NBC News reported on Friday that "filed charges" against Manfort do not relate to the 2016 election directly.
The charges state that "between Feb. 23 and April, Manafort and (Konstantin) Kilimnik "knowingly and intentionally attempted to corruptly persuade another person, to wit: Persons D1 and D2, with intent to influence, delay, and prevent the testimony of any person in an official proceeding," according to the network.
Manafort is alleged to have used encrypted messages to contact two "unnamed business partners." The partners are potential witnesses in Mueller's money laundering and fraud cases against Manafort.
Manafort and Kilimnik will be called before the court on to answer for an obstruction indictment based on the witness tampering allegation.
Bloomberg News reported that Jackson said she is unable to stop Manafort from "contacting people while he's out on bail." "This is not middle school," she told lawyers. "I can't take his cellphone."
Manafort's bail revocation puts additional pressure on the former Trump associate to cooperate with Robert Mueller's team. He may be facing decades in prison and will have to wait for his upcoming trial from the confines of a jail cell.
At a press gaggle on Friday Trump distanced himself from his former campaign chief but also said he felt "badly" for Manafort.
"Well, I feel badly about a lot of it, because I think a lot of it is very unfair. I mean, I look at some of it them, where they go back 12 years. Like Manafort has nothing to do with our campaign," Trump said. "You know Paul Manafort worked for me for me for a very short period of time….He worked for me for what, 49 days or something?
Manafort joined the Trump campaign on March 29, 2016. He was promoted to campaign chairman on May 19 and formally resigned from the campaign on August 19.