Nigeria: APC Suffers More Setback As Two Governors Defect To PDP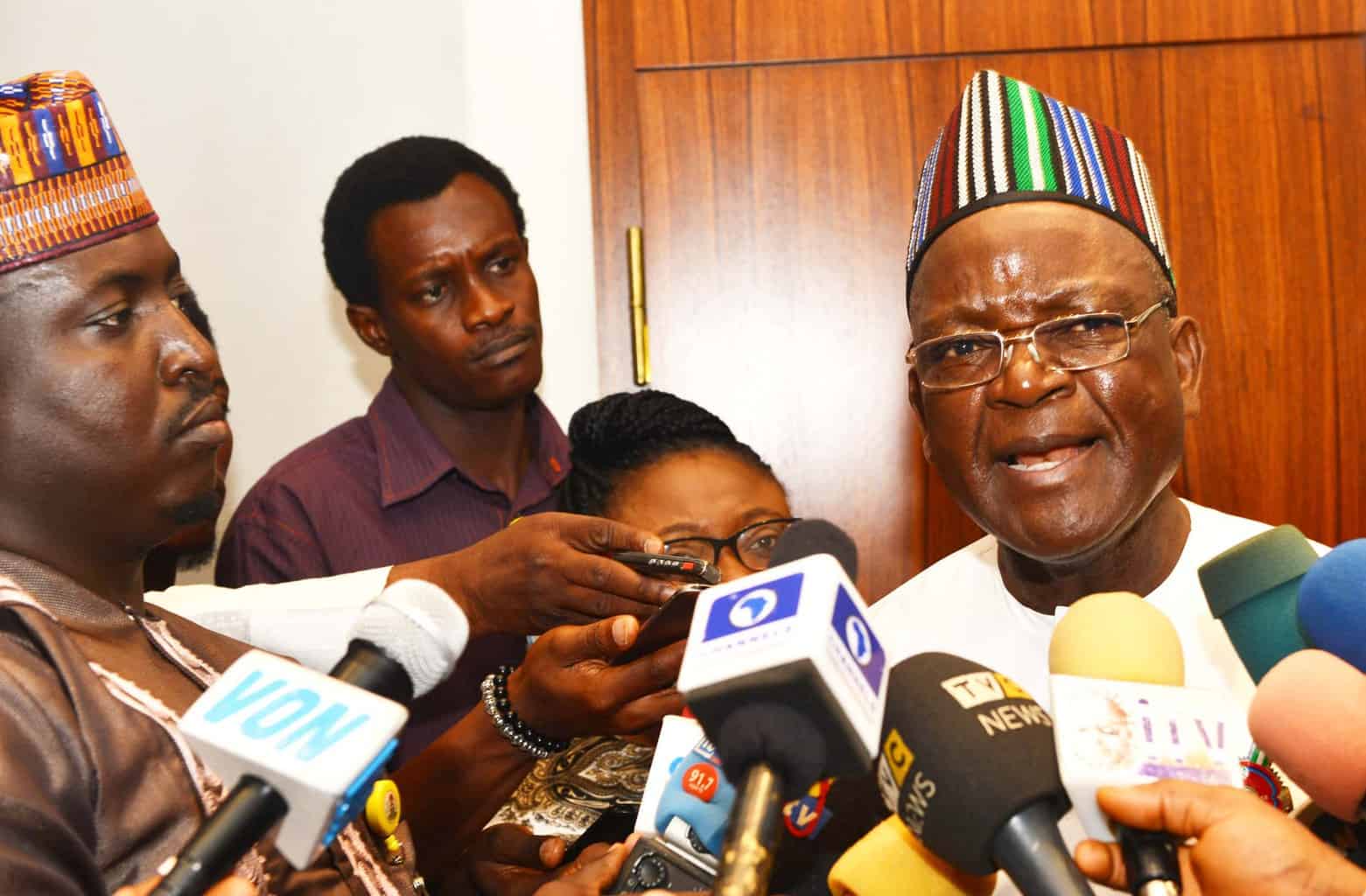 Nigerian ruling party, All Progressive Congress has suffered another setback in its pursuit of a second term as two popular governors defect to the opposition party PDP, CRNews
A few days ago, no fewer than 51 lawmakers (both at upper and lower chamber) announced their exit from APC to the principal opposition party, PDP.
This time around, the defection suffered by APC is from some of its governors who are aggrieved with its leadership.
The governors are Governor Samuel Ortom of Benue state and Governor Aminu Tambuwal of Sokoto state.
Governor Ortom had last week announced his recommitment to APC after a meeting with APC national chairman, Adams Oshiomhole. But the table of his political game turned another way when he was prevailed upon by the majority in his state to vacate the ruling party which has seized to curtail incessant killing in the nation by herdsmen.
Governor Ortom while making his announcement official at a gathering in Benue State said: "Let me formally inform this gathering that I have forwarded my resignation letter from the APC to the chairman of my council ward, and he has promised to join me in the new party. As I talk to you, ten (10) out of seventeen (17) state lawmakers of the All Progressive Congress, APC is ready to follow me to the new party. May I formally announce to you that I have officially moved to the Peoples Democratic Party, PDP.
Meanwhile, the 13 council chairmen and leaders of the legislative council in attendance had promised to follow the governor to the new party to ensure his re-election aspiration.
In the same development, Sokoto State Governor, Alhaji Aminu Waziri Tambuwal, has also ended speculation about his return to the Peoples Democratic Party (PDP), where he rose to become Speaker of the House of Representatives, Whirlwindnews reports.
According to report gathered by Caracal Reports, Tambuwal returned to PDP with all members of the State House of Assembly after he dumped the All Progressives Congress (APC), on which platform he became a governor in 2015.
Tambuwal had been one of the governors touted to be eying a return to the PDP, which received a total of 14 Senators and 32 members of the House of Representatives, in a gale that swept the National Assembly, a few days ago.
The national President of Arewa Youth Consultative Forum, Shettima Yerima, in an exclusive chat with our correspondent, said more defection would rock the boat of APC. He said the administration of the party's new chairman, Adams Oshiomhole has not been helpful.
"APC will suffer more defection. These are just the beginning of it. Oshiomhole has not really helped things for them. Since he came on board he has been at loggerhead with some of the party's stalwarts", Shettima said.