Mali: Allegations Over Electoral Malpractices Thicken Ahead Of Run-Off Election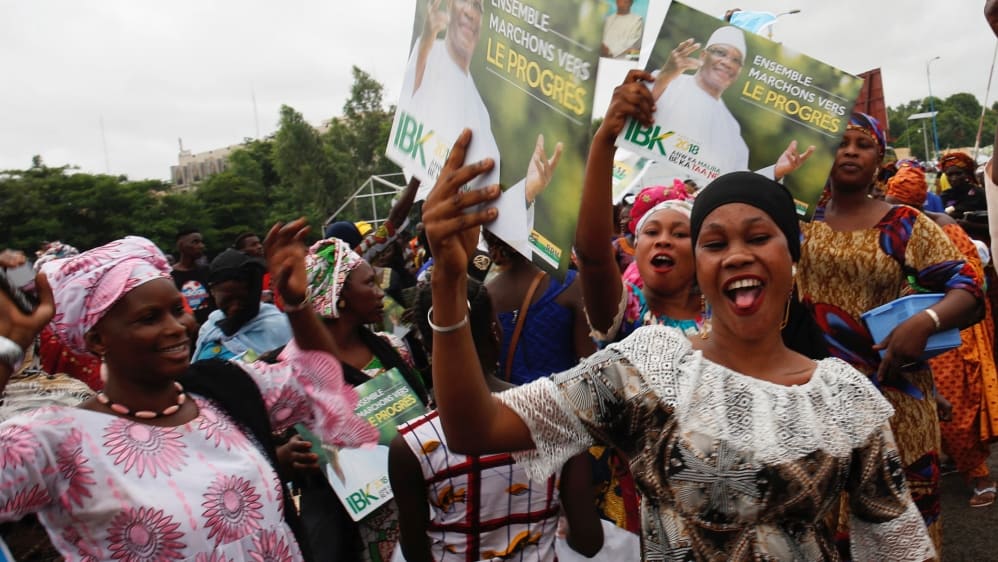 Posted:
August 7, 2018 at 4:14 pm / by
James Ojo
/
Mali will conduct a second round-off election to determine the eventual winner of the July 29 Presidential election held in the country. This is coming after none of the candidates was unable to get 50 percent of the total votes.
According to the preliminary election results announced by the Ministry of Territorial Administration, incumbent President Ibrahim Boubacar Keita, 73, got 41.4 percent of the vote while his primary opponent at the election, Soumalia Cisse, 68, a former finance minister in the country, had 17.8 percent.
24 candidates contested the July 29 election as reported by CARACAL REPORTS, but incumbent President and Cisse are favorites to win the election.
A low turnout greeted the election held last Sunday in the West African nation amidst security issues facing the country.
According to a report by the country's Ministry of Territorial Administration, turnout for the election was 43.06 percent from 644 polling stations, adding that about three percent of the total 23,000, was shut down by armed attackers. The report also states that about 20 percent of the polling stations were affected by violence.
Meanwhile, ahead of the second roundoff vote on August 12, there have been strings of allegations in the opposition camp that irregularities marred the preliminary results of the election released by the country's electoral body.
18 of the candidates who contested the election, including, Cisse recently rejected the election results, alleging corruption, vote buying, and ballot stuffing.
"We will not accept results marred by irregularities," the aggrieved candidates said.
"We do not want to delegitimize the entirety of the process, but there needs to be a minimum of credibility," Cisse's campaign director, Tiebile Drame had said:
He added that there was a "village of 150 inhabitants where 3,000 people voted" for Keita, saying therefore that the election was not fair enough.
Voting in the election on 29 July did not take place at about 700 polling stations following threats by armed groups, says a BBC report.
European observers and opposition candidates have been mounting pressure on the government to publish a list of polling stations where it was not possible to hold the election because of violence.
Since 2012, Mali has been a hotbed of several brutal clashes between rebel separatists and government counter-insurgency security operatives. In 2015, a peace accord was signed by Mali's government and the rebel groups, to strengthen peace in the volatile country. But the move has not achieved its objectives. Many Malians faulted IBK's administration which was elected in 2013 for not fully implementing the peace accord and also addressing other issues confronting the nation.