How Big Of A Problem Is The Police Use Of Excessive Force Within The United States?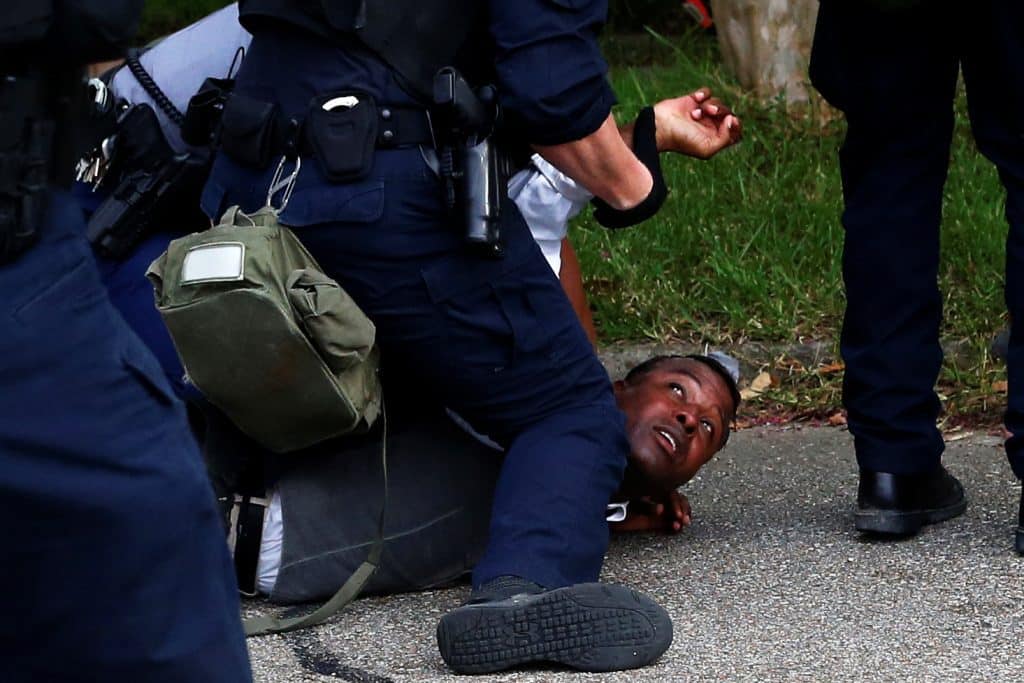 Chicago police officer Jason Van Dyke was recently found guilty of second-degree-murder from a 2014 shooting of teenager Laquan McDonald. In the now infamous incident, Van Dyke shot the unarmed McDonald — who was seventeen at the time, sixteen times as he was walking away from the officer. A viral dashcam video captured the incident on video, showing McDonald walking down the middle of the street, nowhere near Van Dyke.
It took the city of Chicago nearly a year to release the video, causing an outcry against Mayor Rahm Emmanuel and the firing of Chicago's police superintendent Garry McCarthy.
Van Dyke was also convicted of sixteen counts of aggravated battery, one count for each bullet he fired. He faces up to twenty years in prison for the murder charge and up to thirty years for each battery conviction.
At the heart of the story is Van Dyke being a white man and McDonald a black teenager. In numerous cases throughout the United States, police officers firing upon and murdering unarmed civilians ends without a criminal conviction of the officer. However, a disproportionate number of ethnic minorities; especially black males suffer from police brutality — creating angst between law enforcement and members of those identity groups and affected communities.
Recent studies have shown police officers are experiencing safer environments, yet there has been a great deal of pushback against additional training for officers to decrease instances of excessive force, by conservative voters and politicians. Currently, the Federal Bureau of Investigation (FBI) has limited data on instances of police killings, yet current data shows US police officers kill citizens at a greater rate than their international peers. A Vox study of FBI data by Dara Lind found, "…US police kill black people at disproportionate rates: Black people accounted for 31 percent of police killing victims in 2012, even though they made up just 13 percent of the US population. Although the data is incomplete because it's based on voluntary reports from police agencies around the country, it highlights the vast disparities in how police use force."
A 2015 study by the Guardian found alarming details concerning police violence in the United States:
Black Americans are more than twice as likely to be unarmed when killed during encounters with police as white people, according to a Guardian investigation which found 102 of 464 people killed so far this year in incidents with law enforcement officers were not carrying weapons.
An analysis of public records, local news reports and Guardian reporting found that 32% of black people killed by police in 2015 were unarmed, as were 25% of Hispanic and Latino people, compared with 15% of white people killed.
The Trump administration rolled back measures focused on building better relationships between law enforcement and the communities they serve. Under the Obama administration, the Department of Justice (DOJ) opened 25 investigations into police departments across the country — resulting in 14 consent decrees.
From the Washington Post in September 2017:
An arm of the Justice Department said Friday it would roll back Obama-era efforts to investigate local police departments and issue public reports about their failings — another way in which the Trump administration is trying to adopt a tough pro-police stance.

The changes were announced by the department's Office of Community Oriented Policing Services, or COPS, which is halting a years-long effort begun in the previous administration to investigate and publicize the shortcomings of police departments.
Therefore, even with the conviction of Van Dyke, systemic change within police departments won't occur into long-term initiatives are put in place to improve how agencies work within the communities they serve.