The May Chronicles: Theresa May Continues To Struggle With Brexit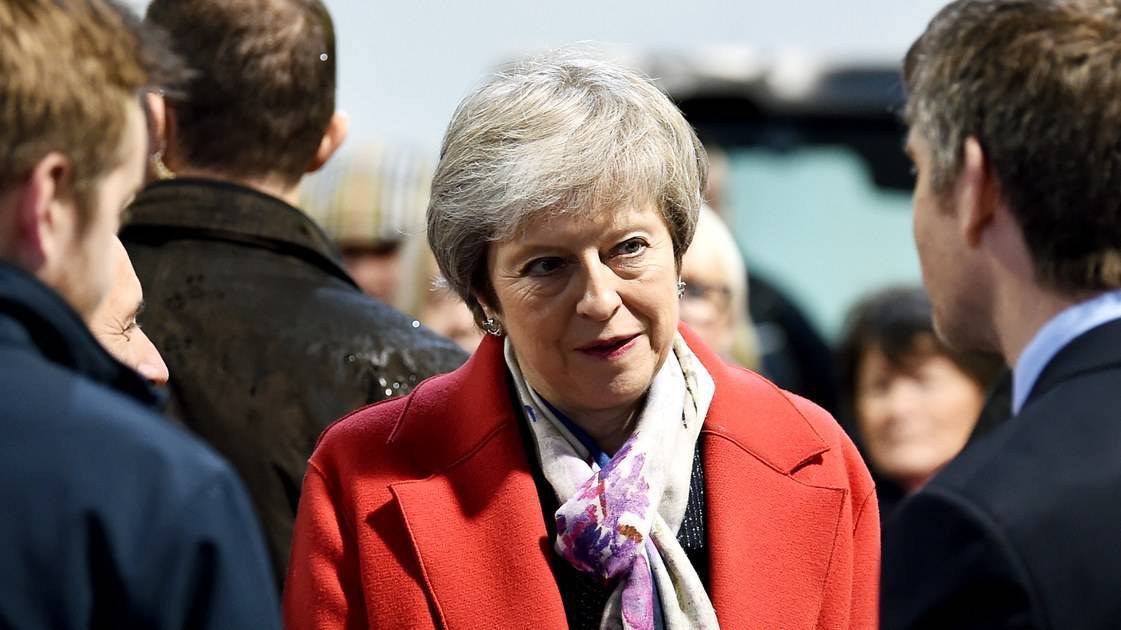 British Prime Minister, Theresa May was recently able to defeat an internal Conservative Party no-confidence vote 200-117. However, analysts and commentators like BBC's Laura Kuenssberg say the vote margin shows how little authority May currently has.
"For Tony Blair to go to Brussels and seek to undermine our negotiations by advocating for a second referendum is an insult to the office he once held and the people he once served. We cannot, as he would, abdicate responsibility for this decision. Parliament has a democratic duty to deliver what the British people voted for," May recently stated after former British Prime Minister Tony Blair called for a second referendum.
Despite May's anger a second referendum or 'People's Vote' is popular. "But Scottish First Minister Nicola Sturgeon said MPs should study other plans, such as a new Brexit referendum. Members in both the Scottish Parliament and Welsh Assembly have overwhelmingly voted against Mrs May's deal," the BBC reported earlier in the week.
In November an organization called 'Business for a People's Vote' held a survey which found 57% of firms are in favor of a second referendum." The popularity of such a vote seems to build as Theresa May continues to hit roadblock after roadblock in her attempts to get 'her' Brexit deal agreed upon.
Amber Rudd who is currently the Work and Pension Secretary recently said she could see a reason to hold a People's Vote. When speaking to ITV she explained her thoughts, "I don't want a People's Vote, or a referendum in general, but if parliament absolutely fails to reach a consensus then I could see there would be a plausible argument for it. But I think it is incumbent upon MPs to find the centre [sic] ground in Parliament and to try to find where the majority is there. I don't think the majority of people want to be asked again to vote."
The final part of that statement may have been to appease her Conservative Party allies, yet it seems as the Brexit negotiations continue to go nowhere that the call for 'People's Vote' is indeed growing stronger.
"In the generally dismal year of 2018, one of the most cheering spectacles has been the transformation of the People's Vote movement from a campaign that could plausibly be presented as the liberal elite demanding its job back, to a grassroots insurgency driven by young people that rallied 700,000 people on to the streets of London in October," Matthew d'Ancona writes for The Guardian, "The official Brexit date is little more than 100 days away. Yet in less than a week we have been whisked from "will May go ahead with the meaningful vote?" to "what should appear on the ballot paper in a second referendum?"' He continued.
British Prime Minister Theresa May tried to get Europe to amend parts of the Brexit deal, particularly the troublesome future status of Northern Ireland if no trade deal is struck, but without success. There are growing calls for a second referendum to be held and even one ministers [sic] close to May, Work and Pensions Secretary Amber Rudd, suggested on Wednesday that she could see the merit in a second vote if parliament cannot reach a consensus in January, but so far May has rebuffed the idea.
CNBC wrote on Thursday, detailing the current calls for a second referendum and the struggles May is having with controlling the narrative and negotiating a deal everyone can agree to.