Weekend Review: US/Mexico Reach Deal to Avoid Tariffs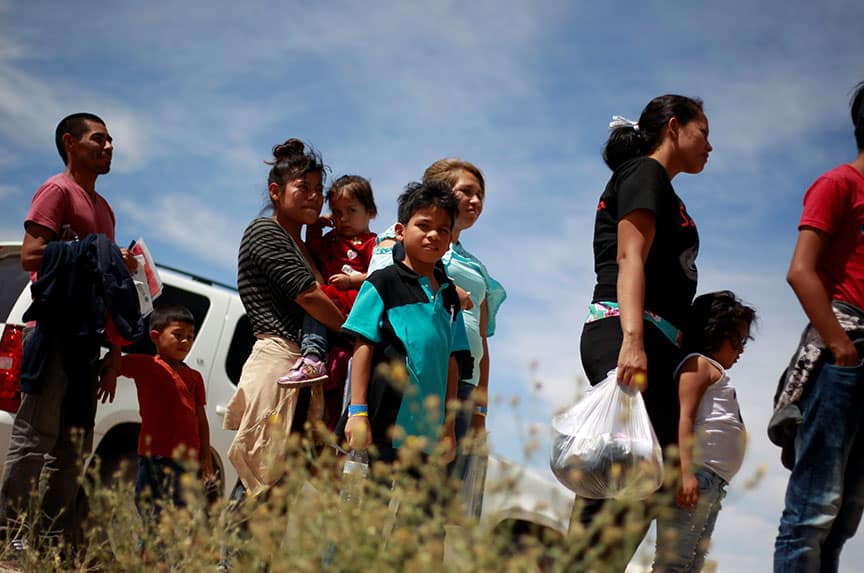 Pres. Donald Trump announced that he will suspend tariffs on Mexico after Pres. Andrés Manuel López Obrador and the Mexican government agreed to help stifle the flow of migration from Central America to the US.

The threatened tariffs were anticipated to disrupt the economies of both countries, but Trump recently made good on similar intimidation tactics used on China — in spite of any detriment to US consumers.

In the case of China, Trump advised affected businesses to simply stop buying from the country. Nevertheless, he found ways in the past to allow daughter Ivanka Trump to maintain an uninterrupted business relationship with China despite his tariffs.

If Mexico failed to meet US demands on immigration, the tariffs would have taken effect on Monday. During negotiations this week, Mexico agreed to deploy their national guard to stop migrants at the border shared with Guatemala so that they could not pass through Mexico to the US border.

The country has already blocked large groups of Central American migrants and asylum seekers. This will allow little chance for those traveling from Central America by land to move through Mexico to the US southern border.  

In the US, a "Remain-In-Mexico" policy sent more than 10,300 migrants and asylum seekers — mostly from Central America — back into Mexico to await trials. The Mexican government agreed to provide them with permits to work, as well as health care and education.

Meanwhile, Trump cancelled education, recreational sports, and legal aid for migrant children who are currently being housed in US government shelters. At least six children, mostly from Guatemala, have died in US custody in the last year.
Venezuela Reopens Borders with Colombia
Venezuelan Pres. Nicolas Maduro announced that he has "ordered the opening of the border crossings with Colombia in the state of Tachira," which had been closed since January.

Thousands of Venezuelans crossed into Colombia to purchase essential supplies which have long been sparse or unavailable in their own country, including food and medicine.

Earlier this year, Maduro attempted to block the opposition party's attempts to supply aid by closing Venezuela's borders. He denied that the country was facing a humanitarian crisis and alleged that efforts to provide aid by the US and certain other countries were more likely attempts to stage a coup and replace him with opposition leader Juan Guaido.

The UN High Commissioner for Refugees (UNHCR) and the International Organization for Migration (IOM) recently reported that Venezuelans are now "one of the single largest population groups displaced from their country" due to recent migrations out of the country.
Trump allows High-Tech US Bombs Parts to be Built in Saudi Arabia
The Trump administration has approved an arms deal which will allow US bombs to be made in Saudi Arabia, giving the knowledge of sensitive US weapons technology.

The arrangement is part of a larger, $8.1 package deal — for which Trump lacked Congressional approval. The administration pushed the controversial sale forward by declaring a "national emergency" due to Iranian activity.

Some members of Congress are alarmed that the deal allows Saudi Arabia access to hi-tech bombs and information which is highly protected. There are concerns about abuses by the royal family — such as the involvement of the crown prince in the murder of journalist Jamal Khashoggi — as well as the country's involvement in creating and maintaining the crisis in Yemen.

Saudi Arabia has been accused of repeatedly striking hospitals and schools since becoming involved in the conflict in 2015. Bombs are dropped on the country with no discrimination in order to drive out groups of Houthi rebels. Thousands of innocent civilians have been killed and many more have been displaced or face starvation due to bombing.

Since Saudi Arabia has been involved in that bombing, some argue there is greater concern for giving them access to new technology. Many lawmakers shared their beliefs that the weapons could be put to corrupt use and the monarchy could not be trusted.
Homophobic Attack in London And The US
A violent, homophobic attack on a London bus last week has led to the arrest of five teens, all males between 15 and 18 years old.

Two women were badly beaten and robbed after being sexually harassed by the group, who called them "lesbians" while attacking them.

One victim wrote on her Facebook wrote that the teens were "behaving like hooligans" and demanded that she and her partner kiss "so they could enjoy watching." They were throwing money at the women while harassing them, and the couple tried to deescalate the situation by joking and feigning illness.

The two women claimed to have been violently beaten and their belongings were stolen by the group. One of the women had a badly broken nose which will require repair in the near future.

Meanwhile in the US, a 19-year-old man in Detroit was charged this week for committing a triple murder which occurred over Memorial Day weekend and left two others wounded.

Of the victims who died, two were gay men, one was a transgender woman, and all were between the ages of 20 and 21. Prosecutors allege the victims were targeted for their sexuality but the suspect has yet to be charged with a hate crime.

Both the attack in London and the triple murder in the US occurred just as June — recognized as Pride month — opened. Many recognize this month as a time to recognize and appreciate the accomplishments, struggles, despair, and impact of the LGBTQ community.