Possible Prime Minister Boris Johnson Has Ties To White Supremacist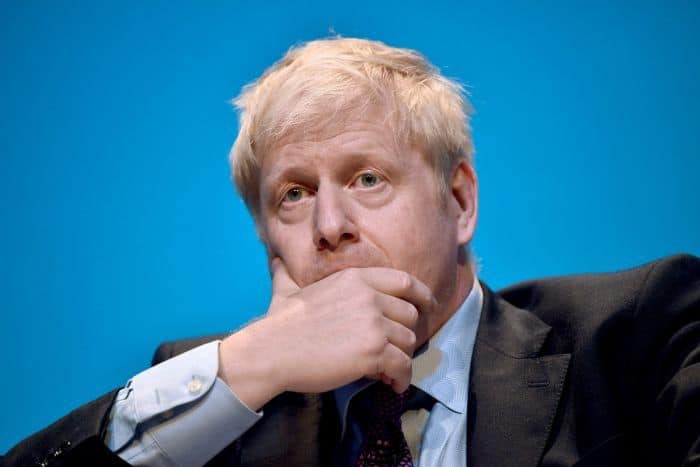 Boris Johnson is the odds on favorite to be the successor to Theresa May, who announced her resignation as Prime Minister of the United Kingdom on May 24th. May is currently acting Prime Minister after officially stepping down on June 7th.
Johnson was the overwhelming favorite during the first four stages of the leadership selection process, which will come to a conclusion on July 22nd after votes from Tory members across the United Kingdom are tallied. However, Johnson has come under heavy ridicule for a relationship that began during the Brexit fallout. Ironically, Brexit and the inability to bring Parliament to terms on an agreement to leave the European Union (EU).
David Lammy (Labour) the Member of Parliament (MP) from Tottenham made a tweet over the weekend which included a video of known white supremacist Steve Bannon reminiscing about his counseling of Johnson after Brexit.
Bannon is notorious for his executive involvement in the alt-right outlet Breitbart, which gained widespread ridicule for seeking advice from white supremacist organizations. Bannon himself has publicly referenced the bigoted The Camp of the Saints novel in a positive light on more than one occasion.
The association with a known white supremacist comes when Johnson is facing additional ridicule after police were called to his home after a loud domestic altercation over the weekend. The Guardian broke the story, explaining known details about what happened between him and partner Carrie Symonds.
Police were called to the home of Boris Johnson and his partner, Carrie Symonds, in the early hours of Friday morning after neighbours heard a loud altercation involving screaming, shouting and banging.
The argument could be heard outside the property where the potential future prime minister is living with Symonds, a former Conservative party head of press. A neighbour told the Guardian they heard a woman screaming followed by "slamming and banging". At one point Symonds could be heard telling Johnson to "get off me" and "get out of my flat."
Jeremy Hunt, whom Johnson is campaigning against to replace May as Prime Minister and leader of the Tory party is taking advantage of the incident. Hunt, using an archaic and out of place "man up" phrase challenged Johnson to debate him on the issues while also claiming he's "not interested" in Johnson's private life. Johnson is currently not answering questions concerning the domestic call, despite many outlets within the UK demanding he does so.
The Guardian stated criticism of Johnson "is not only appropriate. It is necessary." Daily Express delivered a similar message saying Tory leaders have "piled pressure on Boris Johnson to come clean about the screaming row." The i says a "full explanation after Tory frontrunner ducks questions about incident," is being requested by opponents and supporters.
Even if Johnson is able to win leadership within the Conservative party, his future electoral potential is greatly diminished by these two episodes. Jeremy Corbyn (Labour leader) would run heavily against Johnson's ties to Bannon, while voters within the UK would also view Johnson negatively for being one of the champions of Brexit. While Labour could potentially receive challenges from the Liberal Democrats, the likelihood of such would be greatly diminished if Labour begins pushing for a second referendum before the October 31st Brexit deadline.