Weekend Review: Trump Vetoes Bill To Block Saudi Arm Sales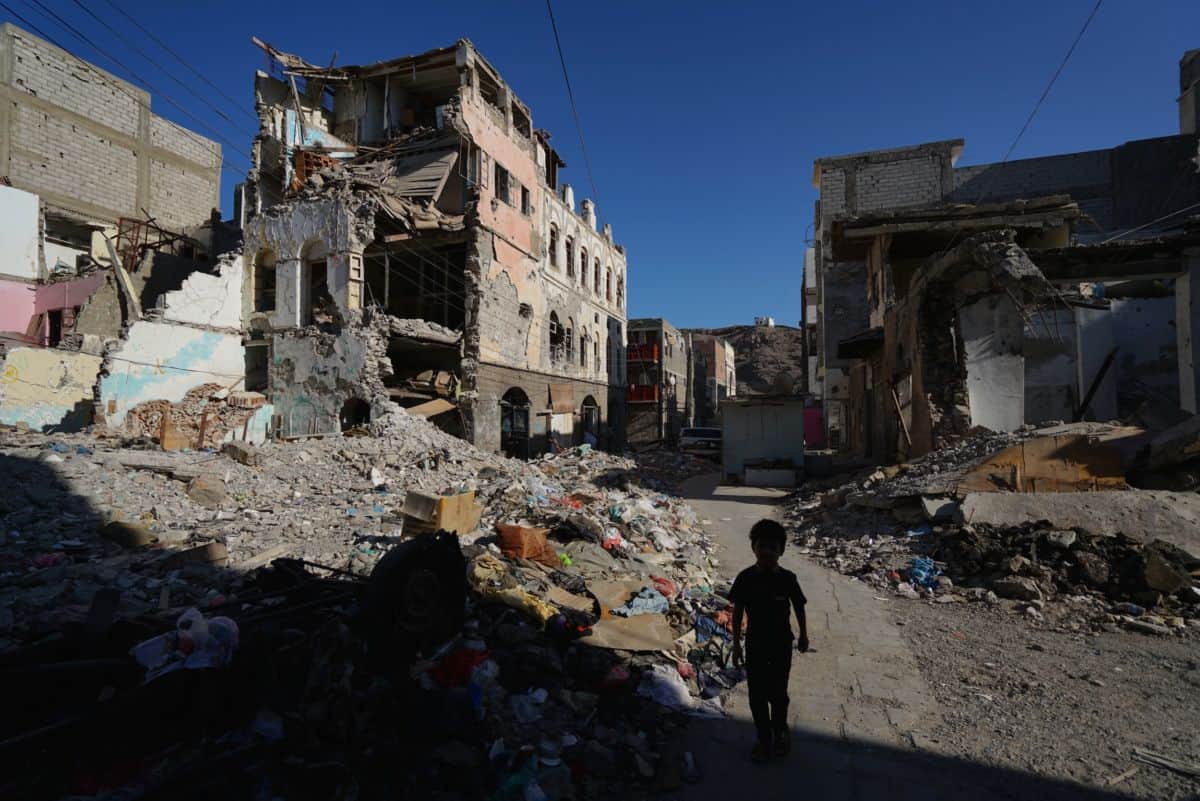 Pres. Trump has vetoed multiple measures which were approved by bipartisan lawmakers to block the sale of $8.1 billion in weapons to Saudi Arabia and the United Arab Emirates.
Congress voted to prohibit the sale as multiple members expressed concern that the weapons would be used against civilians in the conflict in Yemen, which has killed thousands of innocent people.
Members also condemned the role of the Saudi royal family in the murder of journalist Jamal Khashoggi last year and questioned other human rights violations. It was found and reported by many leading intelligence agencies — and is generally believed — that the Saudi crown prince was involved in Khashoggi's assassination at the Saudi consulate in Turkey. In spite of this, Trump has not condemned the action and has taken the word of the crown prince.
Though Trump and his son-in-law, Jared Kushner's relationship with the Saudi Crown Prince has been in question, the president claimed the reason he vetoed the measures was because they would "weaken America's global competitiveness and damage the important relationship we share with our allies and partners."
Senate Majority Leader Mitch McConnell announced that the Senate would hold a vote in the coming days to decide whether to overrule the president's veto. However, any attempt to do so is not anticipated to receive the support needed to pass.
Mueller Testifies for House Committees
Former special counsel Robert Mueller testified before the House Judiciary Committee and the House Intelligence Committee regarding the findings of his two year investigation and report on Russian election meddling, as well as alleged obstruction of that investigation by Pres. Trump.
Mueller used this testimony to reiterate that he had not exonerated Donald Trump by sharing the findings of the investigation, as Trump himself claimed repeatedly. Mueller said he would "generally agree" with the statement that Trump officials impeded his investigation by lying, which in essence is acknowledging obstruction.
In regards to dishonesty by witnesses surrounding the president, Mueller shared that he placed them on a spectrum, starting with those who told small lies to those who were "outright liars."
The conclusion of the testimony was that Mueller felt he lacked sufficient evidence to create proof beyond a reasonable doubt that Trump engaged in, as well as the authority to charge a sitting president for engaging in, conspiracy.
Governor of Puerto Rico Resigns Following Days of Mass Protests
Ricardo Rosselló has resigned as governor of Puerto Rico after hundreds of thousands of residents engaged in mass protests to oust him for corruption.
Earlier this month, two of the governor's high-ranking officials were indicted on federal charges for awarding $15.5 million in government contracts to businesses which were not qualified for the work but had political connections to Rosselló.
Days later, Rosselló himself was exposed for making mysogynistic and homophobic statements in a group chat which was published, further eroding faith in him as a leader.
Wanda Vázquez, secretary of justice and former director of the government's Women's Advocacy Office, has been named as Rosselló's successor when his resignation takes effect next month.
More Than One Hundred Civilians and Children Have Been Killed in Syria in Ten Days
Government-led attacks in Syria have hit hospitals, schools, and other public buildings, killing at least 103 people, including more than two dozen children, in the last ten days.
The Syrian government has claimed that an increase in bomb strikes on civilian targets was catalyzed by violations of a truce by extremists who maintain a stronghold in the region. Tens of thousands of people have been displaced in airstrikes led by Syria and their global allies, namely Russia, in the last few months.
The human rights chief to the U.N., Michelle Bachelet, said the bombings and resulting deaths have been met with "apparent international indifference," even though she alleges those behind the attacks are guilty of war crimes.
In the last four weeks alone, more children have been killed in the Idlib province than the total number killed in all of 2018. An estimated 90 children have died since the end of April.