Migrants Fleeing South Africa Face Uncertain Future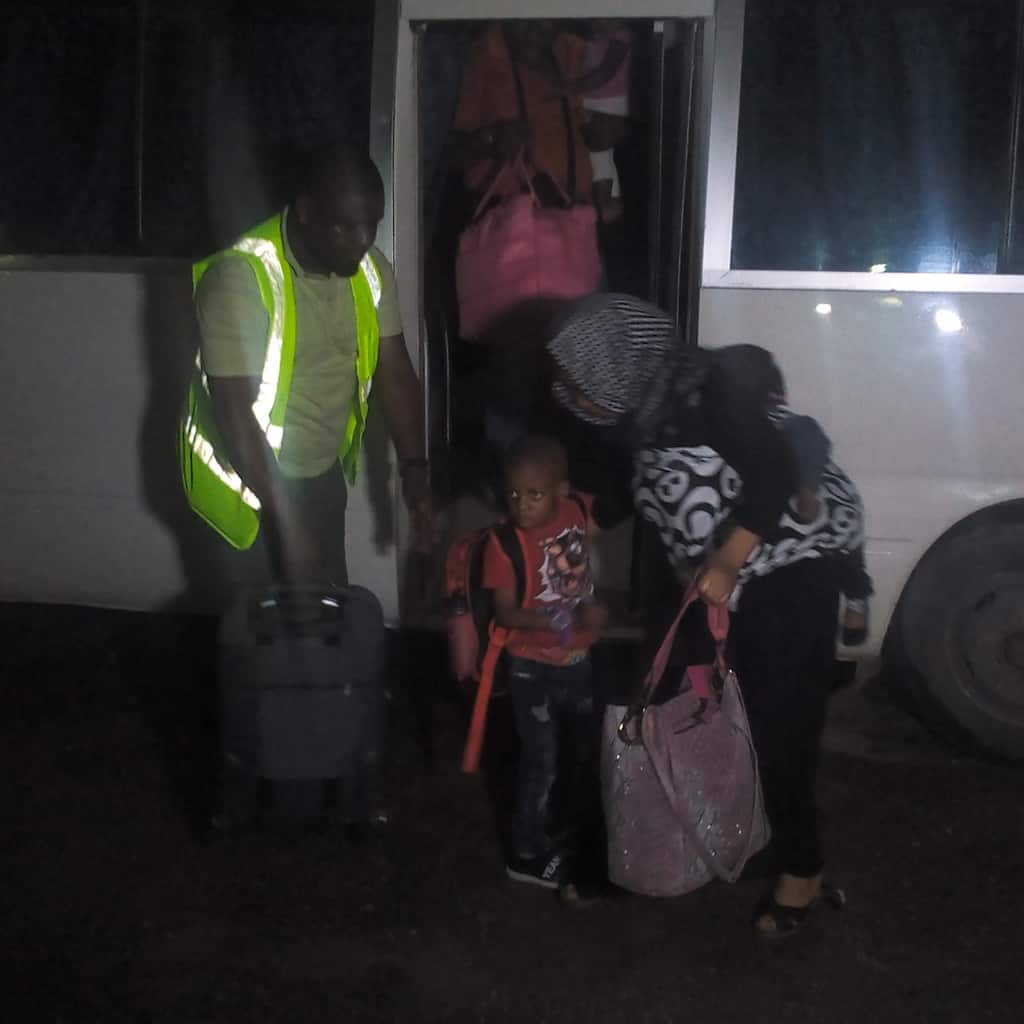 Posted:
September 20, 2019 at 3:29 am / by
James Ojo
/
About 315 Nigerian migrants fleeing South Africa xenophobic attacks arrived at the Murtala International Airport, Lagos, the country's economic hub on Thursday, with many expected to arrive in coming days. Caracal Reports correspondent who interacted with some of the returnees captures their struggles for a dream start to live again.
A snippet of joy here, a tinge of regret there; everything looked surreal to Joel Chigozie, from Anambra State, South-eastern part of Nigeria, as he alighted from one of the buses conveying Nigerian returnees from South Africa to a section of the Murtala International Airport, Lagos, for documentation.
A decade ago, he hummed with hopes as he departed his country of origin to neighboring South Africa in search of greener pastures. But at about 7:21pm local time on Wednesday, all he has to share were tales of shattered hopes, of near-survival and of many dreams quashed.
"I regret going to South Africa a decade ago after the recent xenophobic attacks that destroyed everything we've struggled to gather over the years," he told CARACAL REPORTS, in a voice laced with tears.
He was not alone. Flagging him were several other returnees with gloomy faces making their way to the documentation arena of the Airport. As they sauntered through various stages of the documentation process, how to survive back in Nigeria joggled the minds many.
An Uncertain Future
Wednesday's arrival was the second batch of Nigerian migrants fleeing from South Africa since the recent xenophobic attacks by black nationals against immigrants in the country. About 180 Nigerians fleeing violence in South Africa arrived the country last week.
Nigerians returning home are increasingly clinging to hope of survival, despite government's promises of providing them with the needed support. "I wish to start a better life here back home, to start a new life in my father's land, but I cannot tell what will happen, whether it is possible or not," Chigozie quipped.
Many of the returnees share similar sentiment. Their sudden evacuation from what they hitherto considered a dream land not only came to them as a shock but has also left them in doubts on the possibility of starting afresh in their country of origin. In a country grappling economic hardships, Nigerian government faces a huge task of properly reintegrating the returnees into the society and providing them with opportunities to eke out a living until they are fully stabilized.
"It's about survival first," says Clement, another Nigerian returnee. "What the future holds is certainly unknown for now, but whatever comes our way, we are going to take it," he added.
With an estimated population of over 200 million, Nigeria is presently the poverty capital of the world. In a recent report by National Bureau of Statistics (NBS), the Nigeria's Gross Domestic Product (GDP) growth rate fell to 1.94 per cent in Q2 from 2.10 per cent in Q1. Amidst the nation's shrinking capital base, the Nigerian government recently proposed an increase in its Value-Added Tax rate (VAT) from 5 to 7.5 per cent- a move economic experts warned could worsen economic hardships in the country.
With the situation of things, commentators argue most of the returnees face tough test surviving with government unlikely to shoulder their essential needs. Nigeria's unemployment rate stands at 23.1 per cent from its earlier 18.8 per cent.