White Supremacist Iowa Rep Stephen King Defeated in Primary, and Other Election Results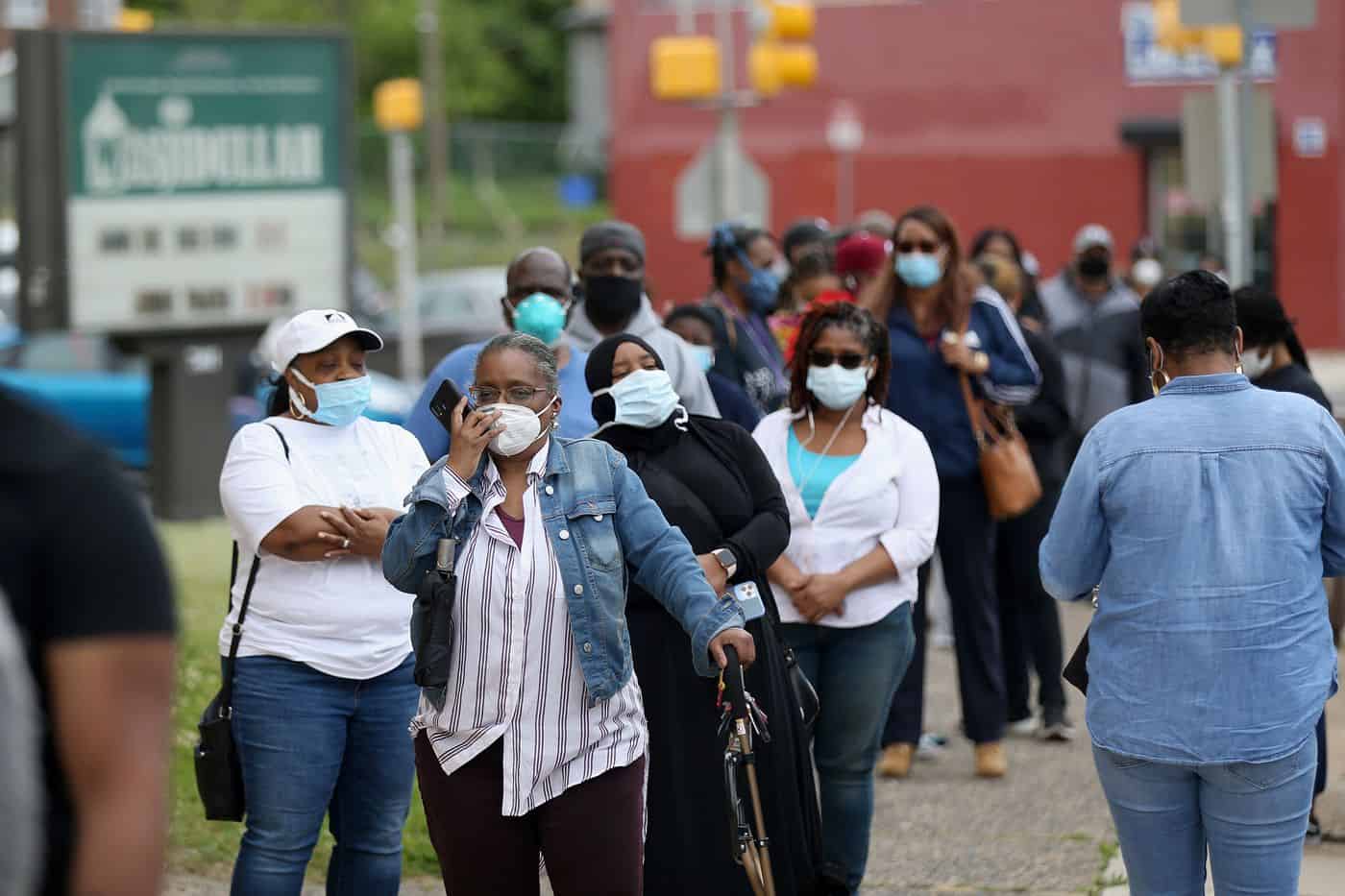 Tuesday's Republican primary in Iowa marked the end of Stephen King nine-term career in Congress representing Iowa's 4th district. The incumbent was defeated by challenger Randy Feenstra by a decisive margin of nearly 10 points. The loss comes after Republican leadership stripped King of his committee assignments last year following remarks defending white supremacy. 
"White nationalist, white supremacist, Western civilization — how did that language become offensive?" King said in an interview with the New York Times. He later clarified that he considers himself a "nationalist" but not a white nationalist.
King, an extreme conservative who opposed same-sex marriage and women's reproductive freedom, was an advocate for anti-immigrant policies that laid the groundwork for Trump, even as establishment Republicans like John Boehner had distanced themselves from him. King was a proponent of building a wall on the US/Mexico border over a decade before Trump made it the focus of his 2016 campaign.
King also proposed bills making English the official language in Iowa and the United States, and as sued the Secretary of State for posting information in languages including Spanish. He has also compared Mexican immigrants to livestock, supported politicians with ties to the Nazi party, and encouraged racial profiling by immigration officers.
King's challenger, Randy Feenstra, is a former Iowa State Senator. He is a pro-Trump Republican with an A rating from the National Rifle Association and endorsement from the anti-choice organization National Right to Life.
Feenstra will be facing off in November against J.D. Scholten, a former professional baseball player and fifth-generation Iowan. Scholten is a populist Democrat who has the endorsement of Bernie Sanders.
Ferguson Elects First Black Mayor
Ferguson, a Missouri city which made national headlines in 2014 after the city erupted in protests after the police killing of Micheal Brown, elected their first black mayor on Tuesday. Ella Jones, a former City Council Member, is also the cities first female mayor.
Jones is a civil servant and Pastor in the African Methodist Episcopal Church. She ran on a platform of moving the community forward after years of civil unrest. Her proposed policies include increasing public safety efforts, stabilizing the community with public works projects, and providing skills and job training, and increasing services for senior citizens.
Jones won with 54 percent of the vote, beating out fellow city councilwoman Heather Robinett. The first black woman elected to City Council in 2015, she has not historically enjoyed support from community Black Lives Matter activists who have preferred more radical policy changes.
Progressive Candidate Teresa Leger Fernandez Wins New Mexico House Race
Teresa Leger Fernandez, a progressive who emphasized her long roots in the New Mexico community, won against former CIA agent Valerie Plame on Tuesday. While Leger Fernandez enjoyed the support of progressives like Elizabeth Warren and Alexandria Ocasio Cortex, Plame was a Washington insider who out-raised her rivals.
Plame rose to national notoriety in 2003 when her identity as a CIA operative was leaked by the Bush administration. She moved to Santa Fe following the end of her intelligence career. Many locals saw her as an outsider who did understand their needs.
The third district is 41 percent Hispanic, and 19 percent Native American. Leger Fernandez, a Latina woman, emphasized her roots in the campaign. The district is considered solidly Democratic.
An Election Amidst Pandemic and Protest
The Tuesday elections and primaries took place amid two national crises: the global coronavirus pandemic, and national protests over the police killing of George Floyd. Voters faced tough choices when weighing if they were safe enough to vote.
In Philadelphia, broken machines and shut downs of 70 percent of polling places led to lines of nearly two hours. Many to give up on voting or fill out a provisional ballot. Since public transit and roads were closed, the only way to get to the voting booth was on foot or bicycle. Activists are concerned that National Guard and police presence at the voting stations may have also scared away potential voters.
In some cities, like Washington, D.C., polling places remind open after the 7 pm city curfew put in place to help quell violent protests.
Some activists are targeting those who tried and failed to vote on Tuesday with geo-tagged smart-phone messages inviting them to sign up for mail-in ballots for the November general election.
The first major election day since the novel coronavirus pandemic hit the United States has tested the capacity of polling centers. Some districts received 20 times more absentee ballots than they did in 2016. In Pennsylvania, Governor Tom Wolf ordered that districts continue counting mail-in ballots received up to seven days after the election.
Montana conducted their entire primary by mail, receiving 57 percent voter response – the highest turnout rate of any 2020 primary.