Experts Say Face Coverings Could Save 33,000 COVID-19 Deaths By October 1 In United States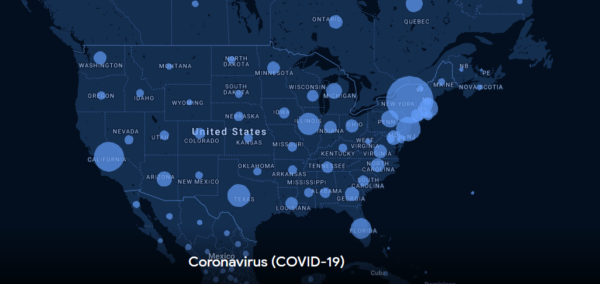 According to data provided by the World Health Organization (WHO), the United States had 43,556 new cases of COVID-19 (Coronavirus, 2019) on July 2. The following states have seen dramatic spikes in cases over the past several weeks, the number of new cases from Thursday is in parentheses.
Florida (10,109)
Texas (7,915)
California (<4,000)
Arizona (3,333)
After originally stating United States citizens should not wear a face-covering due to a lack of Personal Protective Equipment (PPE) for medical professionals on the front line against COVID-19, the public institute has completely alerted their stance. The prevalence of citizens not taking social distancing protocols seriously, and the rapid spread of the virus are likely reasons for the drastic switch.
Their updated guidelines for face coverings are below:
You could spread COVID-19 to others even if you do not feel sick.
The cloth face cover is meant to protect other people in case you are infected.
Everyone should wear a cloth face cover in public settings and when around people who don't live in your household, especially when other social distancing measures are difficult to maintain. 
Cloth face coverings should not be placed on young children under age 2, anyone who has trouble breathing, or is unconscious, incapacitated or otherwise unable to remove the mask without assistance.
Do NOT use a facemask meant for a healthcare worker. Currently, surgical masks and N95 respirators are critical supplies that should be reserved for healthcare workers and other first responders.
Continue to keep about 6 feet between yourself and others. The cloth face cover is not a substitute for social distancing.
Healthdata.org first reported on forecasting done by the Institute for Health Metrics and Evaluation (IHME) at the University of Washington that details how many lives can be saved if 95% of the population uses face coverings while they are in public.
"The forecast shows 179,106 deaths (with a range of 159,497 to 213,715). Those numbers drop to 146,047 (with a range of 140,849 to 153,438), if at least 95 percent of people wear masks in public," the report stated detailing a projected 33,059 lives saved by October 1st. Of note, forecasting projections are based on models and do not necessarily represent how COVID-19 spreads in reality. Some projections in March projected 2.2 million COVID-19 deaths, without focusing on World Health Organization (WHO) guidelines and that such projections weren't based on hard science.
"There is no doubt that even as states open up, the United States is still grappling with a large epidemic on a course to increase beginning in late August and intensifying in September," said IHME Director Dr. Christopher Murray. He would continue, "People need to know that wearing masks can reduce transmission of the virus by as much as 50 percent, and those who refuse are putting their lives, their families, their friends, and their communities at risk."
While many throughout the United States are protesting wearing a mask, the medical community, especially those specializing in epidemiology, has come to a near-unanimous consensus that quarantine, social distancing, and diligent hygiene drastically reduce the spread of COVID-19.
Countries like Australia, Denmark, Finland, Germany, Italy, New Zealand, and Norway have all seen drastic dips in COVID-19 cases due to effective quarantining, social welfare programs to help citizens during the pandemic, and a populace that didn't argue against proven science.