John Lewis Left A Legacy of Reclamation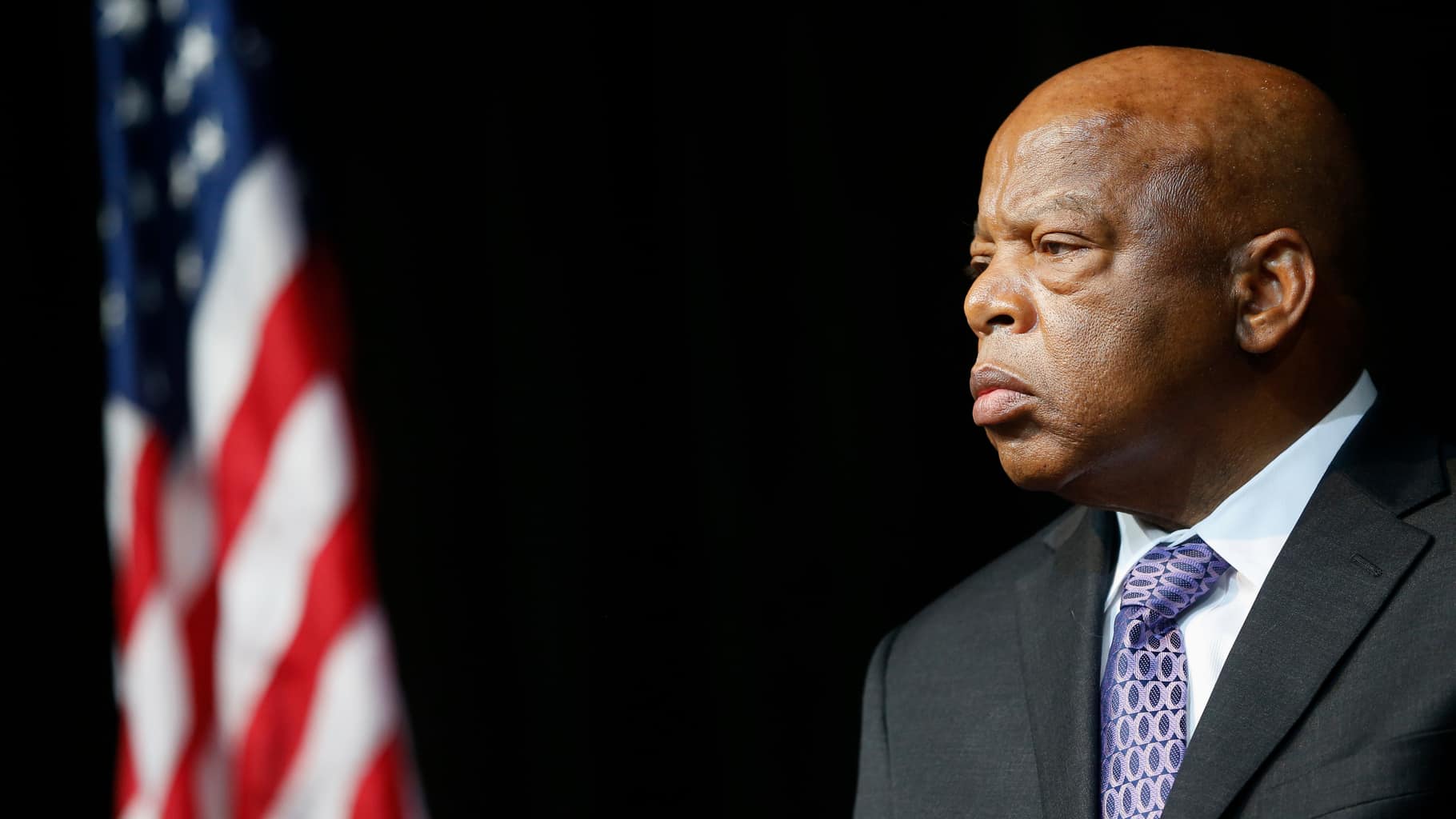 In June, John Lewis made his last public appearance. Standing in Black Lives Matter Plaza in Washington DC, he saw firsthand the bright yellow mural, spanning two city blocks, the words "Black Lives Matter," leading all the way to the Trump White House. A powerful and moving moment for a man whose activism and leadership led to the most important acts of civil rights legislation since the end of The Civil War.
Today, a memorial to the Black civil rights icon sits in front of that mural, sharing his message to the next generation of freedom fighters, "I want to see young people in America feel the spirit of the 1960s and find a way to get in the way. To find a way to get into trouble. Good trouble, necessary trouble."
Rep. John Lewis spent his entire life getting into "good trouble" and helped to create the very spirit of the 1960s that he refers to. On July 17, 2020, at the age of 80, John Lewis died, leaving a legacy of social justice and racial progress, and still, there is much work to be done. Lewis himself called the fight for human rights, "the struggle of a lifetime, or maybe even many lifetimes, and each one of us in every generation must do our part."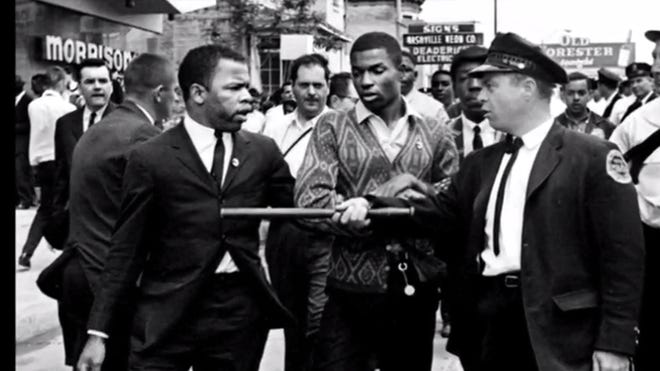 The mural in Black Lives Matter Plaza was commissioned in June following global outrage and protests in reaction to the death of George Floyd, an unarmed Black man that was killed by police officers in Minneapolis May 25, 2020. The video footage of Floyd's death and images of the officers kneeling on his neck was publicized across the world.
The large and diverse groups of protesters and demand for societal and political changes that followed are what Lewis would refer to as "the call of history." A call that 55 years earlier followed images and video footage of a 25-year-old John Lewis being brutally beaten by armed Alabama state troopers that left him with a fractured skull and nearly dead. The public support that followed what has become known as "Bloody Sunday" produced The Voting Rights Act of 1965.
Lewis spent his life fighting for racial justice in America. The arc of his life casts a mirrored image of how far we've come to bridge the racial divide in America, and how far we still have to go.
Born in 1940 to sharecropper parents in Alabama, Lewis grew up in the segregated South, where Jim Crow laws had legalized racism and discrimination. He attended segregated schools. His mother did not have the right to vote. Inspired by the Rev. Martin Luther King Jr., he felt compelled to join the civil rights movement.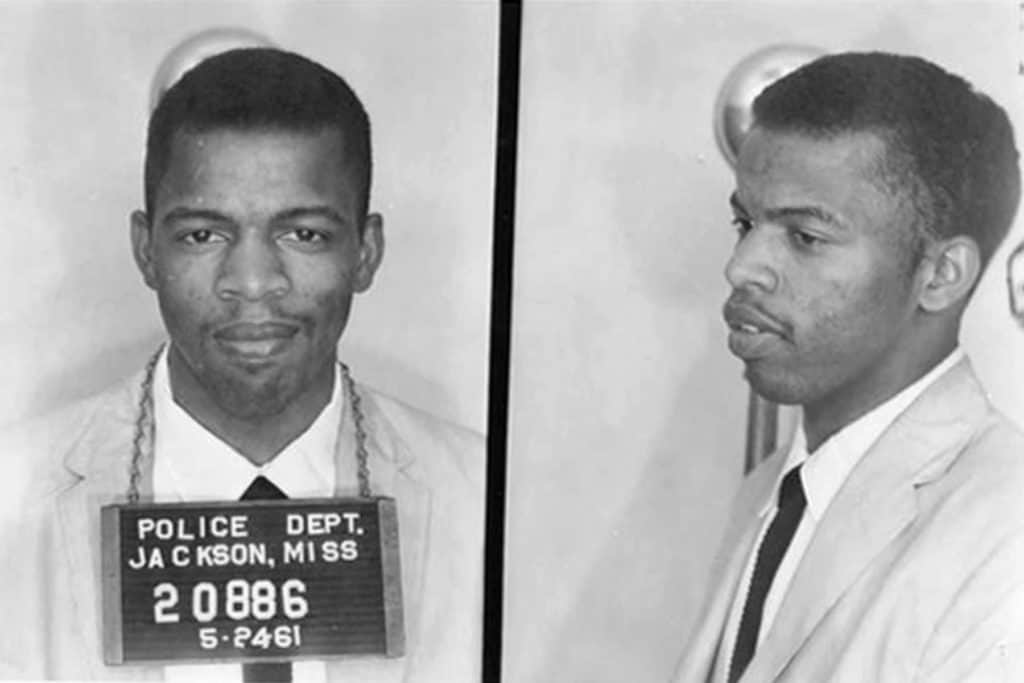 At the age of 21, one of the 13 original Freedom Riders, Lewis challenged segregation and Jim Crow laws by riding segregated buses across state lines in the South. By 23, he was the youngest recognized leader of the Civil Rights Movement, delivering a keynote speech during the 1963 March on Washington, the same protest at which Martin Luther King Jr. delivered his iconic "I Have a Dream" speech.
In Lewis's speech that day, he said, "We do not want our freedom gradually, but we want to be free now! We are tired. We are tired of being beaten by policemen. We are tired of seeing our people locked up in jail over and over again… We want our freedom, and we want it now." A sentiment that holds all too relevant to the Black Lives Matter movement more than 50 years later.
The passing of The Civil Rights Act of 1964 was a landmark victory in the civil rights movement, bringing an end to segregation and outlawing the discrimination of any person based on race, religion, or sex. The legislation is still granting freedoms to people to this day. Most recently, a 2020 Supreme Court ruling found that the language of this law garners protection from discrimination for sexual orientation and gender identity.
The Civil Rights Movement of the 1960s brought about the most significant and most influential changes towards freedom and racial equality in the U.S. John Lewis, who began his life on a cotton farm in Alabama, created a world in which segregation and discrimination were now illegal. He continued his fight by entering politics, and in 1986 was elected to Congress as a representative for the state of Georgia. He served in that role until his death.
Throughout his lifetime, he bore witness to much progress in the ongoing struggle for human rights and believed that as a society we were moving closer to the dream that both he and Martin Luther King Jr. had shared. Before his 70th birthday, John Lewis stood once again in Washington DC as the first Black president of the United States was sworn into office.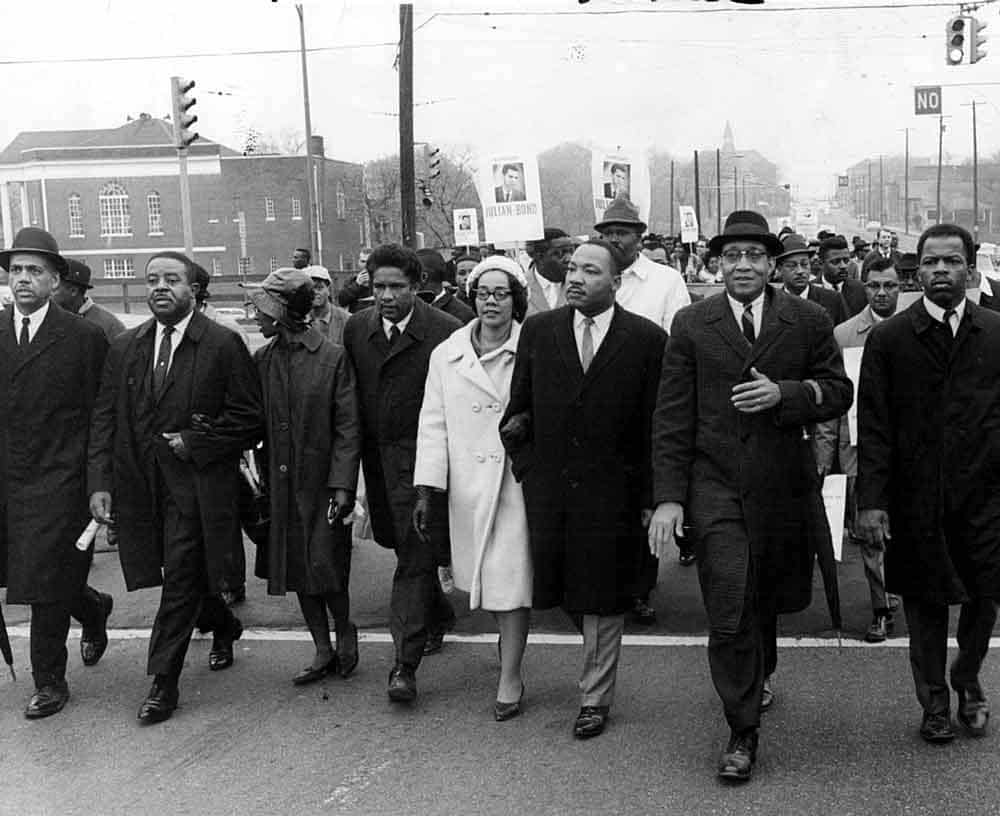 He called witnessing the inauguration of President Barack Obama an "out-of-body experience," At the time he spoke on the historical moment and what he meant for civil rights leaders like himself. "When we were organizing voter-registration drives, going on the Freedom Rides, sitting in, coming here to Washington for the first time, getting arrested, going to jail, being beaten, I never thought — I never dreamed — of the possibility that an African American would one day be elected president of the United States.", he said at the time.
There is no denying that the country is not the same country it was in the 1950s and 1960s, and many great strides have been made to bridge the racial divide and end systemic racism in America. Still, almost 60 years after Lewis spoke about police beatings, and mass incarceration, protests against police brutality and the killing of Black men at the hands of police are filling our streets once again.
In 2013, a ruling by The Supreme Court on The Voting Rights Act of 1965, ended in key protective pieces of the legislation being removed, setting the stage once again for disparity and discrimination against voters of color. John Lewis found himself working to restore equality in voting for the second time in his lifetime. The Voting Rights Advancement Act was introduced in 2019 and remains unpassed to this day.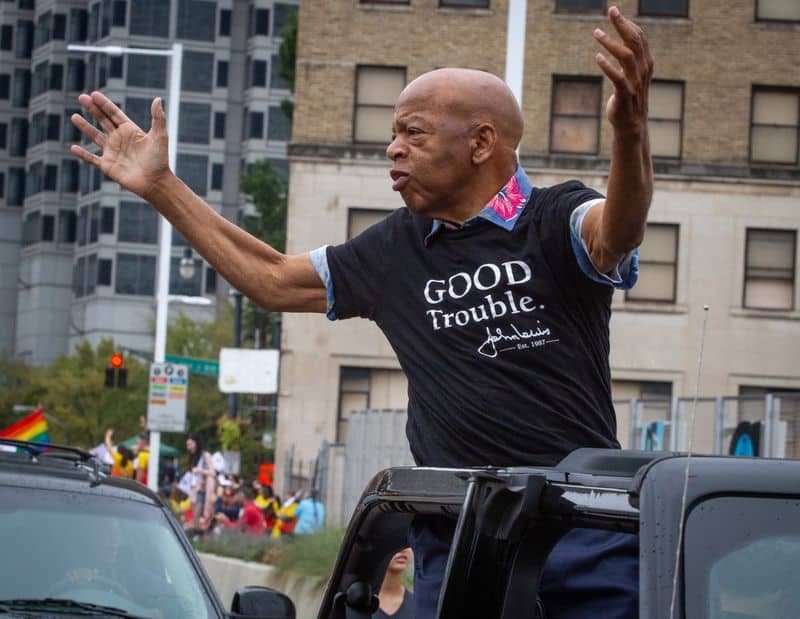 It is essential to reflect the progress and positive changes that have been made on behalf of human rights throughout American history. Still, it is equally as vital to understanding how much of what was started by men like John Lewis in the 60s remains unfinished.
Lewis remained optimistic and hopeful his entire life, living to witness the rise of what may be the most massive civil rights movement in history, with marches happening in all 50 states and across the world. He believed in the spirit of young people, the power of the people to enact real and lasting change through American democracy, and that "we are on our way to greater change."
In his own words, "There is still work left to be done. Get out there and push and pull until we redeem the soul of America."