Joe Biden's Running Mate Rundown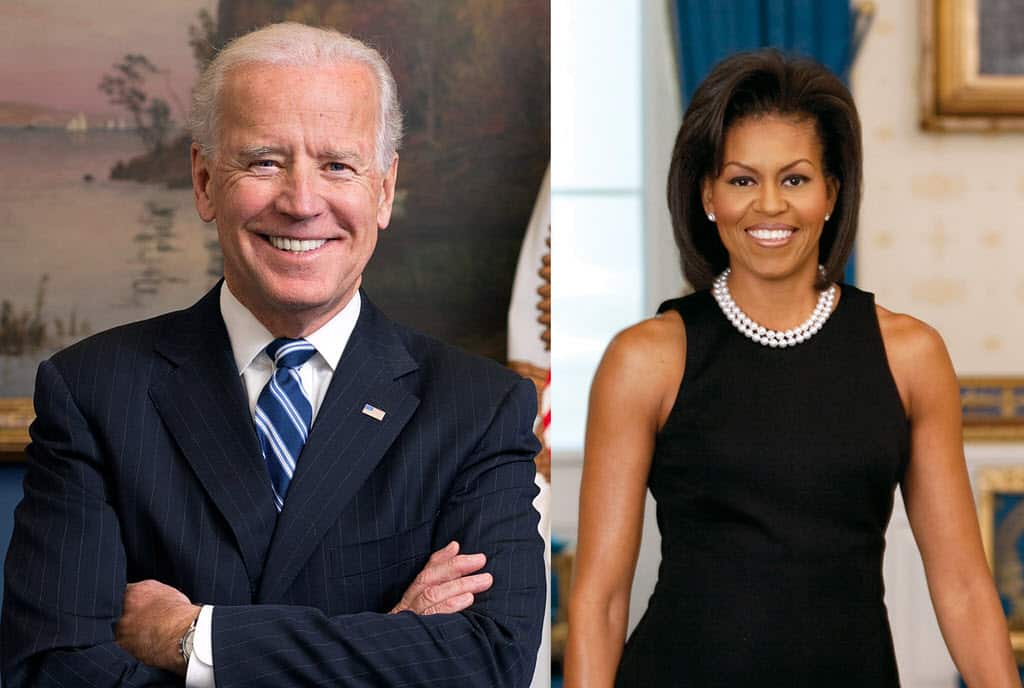 Joe Biden has said that he will announce his choice for his vice-presidential running mate next week. It is speculated that he will make his announcement the first week of August, before the Democratic National Convention begins on August 17. Back in March, Biden committed to selecting a woman to fill the VP his VP position, and in July stated that his list of potential candidates included four Black women.
With so much at stake in November, Biden's VP choice will undoubtedly have a significant impact on his campaign. Joe Biden continues to work against allegations of misconduct towards women and to repair his relationship with the Black community. Here is a look at some of the top contenders for the coveted VP spot on the 2020 Democratic ticket.
Kamala Harris
Once a presidential candidate in the 2020 election, Senator Kamala Harris came out strong during the early democratic debates. Senator Harris has credible experience in both public service and politics, serving as a district attorney and former Attorney General of California before entering Congress. She has, by far, the most experience of any potential VP hopefuls.
She has successfully demonstrated her strong debate skills, holding nothing back when attacking Biden's own voting record regarding the desegregation of public schools. As a former presidential candidate, she has also endured most of the necessary vetting process required to be a successful VP candidate.
Senator Harris has been vocal about with her criticism of the Trump Administration and its handling of the Covid-19 pandemic and is mainly leading the push for police reform amidst nationwide outrage over the death of George Floyd, Breonna Taylor, and other Black men and women at the hands of law enforcement.  
A Biden/Harris ticket may feel like the most obvious choice. Still, many progressives have challenged Senator Harris's record as a District Attorney and her past stances on capital punishment and the legalization of marijuana.
Susan Rice
Former national security advisor for the Obama Administration, Susan Rice, has worked closely with Joe Biden in the White House before. Her previous experience as US Ambassador to the United Nations, as well as her service on Obama's pandemic response team, makes her uniquely qualified in the most pressing crises the US faces today.
While she has no experience as a candidate, her resume makes her the VP hopeful with the most significant White House experience. However, she was the focus of intense scrutiny and harsh criticism during her time in the Obama Administration due to her statements involving the 2012 attack in Benghazi. Many Republicans at the time accused her of intentionally misleading the public about the circumstances surrounding the attack on the US consulate that ended in the death of four Americans.
Keisha Lance Bottoms
Mayor of Atlanta, Keisha Lance Bottoms, has risen in notoriety this year as a result of her strong and vocal responses both to the handling of the pandemic by Georgia Governor Brian Kemp and to the widespread protesting and outrage sparked by the killings of George Floyd and Rayshard Brooks.
Bottoms made waves when, in defiance of the Republican governor, issued mandatory mask-wearing mandates in her city of Atlanta. She has been outspoken in her beliefs and in her experiences not only as a Black woman and mother in America but also as someone who has tested positive for the coronavirus.
While she is very green in her political experience, she has been an ardent supporter of Joe Biden's presidential candidacy from the beginning. Her no-nonsense and authentic approach to her office as Mayor is a refreshing change of pace in contrast to long-serving political figures. This may also prove to be her Achilles' heel, as it is yet to be determined how her approach and subsequent policies play out in real-time.
Elizabeth Warren
Former presidential candidate and current Massachusetts senator Elizabeth Warren may seem like an unlikely pairing for Joe Biden. But it became apparent during the debates that the Democratic party itself has a deep divide. Warren came out strong as one of the leaders of the more progressive, farther leaning left side of the Democratic party.
As we witnessed in the 2016 election, progressive Democrats are fiercely loyal to their respective candidates. When Bernie Sanders lost the nomination to Hilary Clinton, many progressive voters chose not to show up in support of the Democratic ticket. Warren became a popular choice for many progressive voters and was aligned with Sanders on many liberal policies and beliefs. Covid-19 has surely shone a light on the major economic and health care disparities in the US, all issues that Warren confidently campaigned as having "a plan for that."
A Biden/Warren ticket might just be the answer to unifying the Democratic voters this time around, appeasing both the moderate and progressive sides of the party.
Val Demings
Florida Representative Val Demings came into the national spotlight as one of the House impeachment managers this year. Florida is a key state for Joe Biden in defeating Trump in November, and not only does Demings serve as a Representative from the state, but her husband, Jerry Demings, currently serves as the mayor of Orange County, FL.
Demings has a unique background that could also prove invaluable given the current climate across the country regarding police reform. She spent more than 27 years working as a police officer and rising to the ranks of the police chief of the Orlando police department. She is well respected and well-liked among her constituents and the police community in Florida.
Where Demings lacks in political experience, she makes up for in relatability. She owns a motorcycle and guns and attends regular church services. If Biden is looking to show his commitment to police reform and racial justice in the US, a Biden/Demings ticket might just be a risk worth taking.
Michelle Obama
Michelle Obama has gone on record numerous times to express her uninterest in political office. She has expressed her lack of qualifications as well as her own person's disinterest as reasons why we should never expect to see her name on a ballot.
That being said, if we were to imagine the dream Biden ticket for 2020, it would be the one that had Michelle Obama in the VP position. Aside from her undeniable name and personal recognition, few former first ladies are as beloved by the American people and the Democratic party itself.
Her charisma, grace, and eloquence are unmatched amongst the VP hopefuls, and a Biden/Obama ticket is surely the one most likely to defeat Trump in November. Biden has long been criticized for his age and for being out-of-touch. Obama is in a league of her own in terms of credibility, media savviness, and popularity amongst younger Democratic voters.
A reuniting of the Biden and Obama names would reignite the passion and engagement that resulted in record-breaking voter turnout when Biden joined Barrack Obama's ticket in 2008. Biden frequently references the Obama Administration's legacy and his commitment to continuing the progress he made working alongside President Obama as vice president. What better way to solidify that promise than with a Biden/Obama White House?
Michelle Obama is by far the safest, most popular, and potentially the most successful choice Biden could make for his vice president. Unfortunately for us, it seems like an Obama VP candidacy will only exist in our collective dreams.