Weekend Review: Trump Grants Controversial Pardons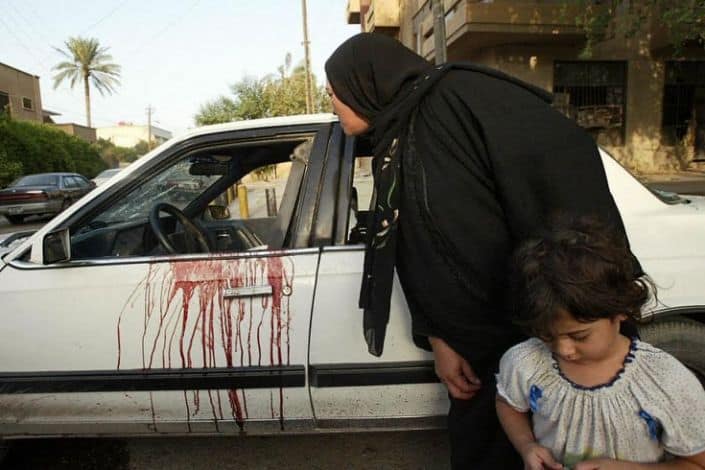 With only weeks left in office, President Trump carried out 20 questionable pardons and sentence commutations this week, including one for his son-in-law's father, Charles Kushner.
Four former Blackwater guards convicted of killing 14 innocent Iraqis in a 2007 Baghdad massacre were also among the pardons. The company held a $1 billion government contract to protect American officials at the time.
The privately contracted guards allegedly ambushed the civilians. The men opened fire with guns, and at least one grenade launcher, in a public square.
Blackwater officials then alleged that the men had been attacked before opening fire. However, witnesses at the scene said otherwise, and an investigation by the FBI agreed.
One of the men started the killing by shooting a civilian family, including an 11-year-old child. The men also shot and killed a nine-year-old boy who was riding in a vehicle behind that family.
The FBI found no evidence of provocation against the guards. Instead, investigators believed that the men had made up the claims to cover their own guilt.
A federal jury in the US found the men guilty in 2014. The man found to have started shooting was given life in prison, while the others received 30 years.
A Harvard professor noted that about 90% of the president's legal pardons and commutations have been helpful to him or his political associates, though it is yet unclear why Trump chose these individuals.
Unemployment Benefits Lapse Without Trump's Signature on Relief Bill
Millions of Americans lost their unemployment benefits when they ran out on Saturday after Trump refused to sign a relief bill. The president has been a vocal critic of the $900 billion package, which passed Congress earlier in the week.
The bill extended unemployment coverage through two separate benefit programs for those without jobs during the pandemic.
Trump has claimed one specific issue with the bill is the $600 payout to American taxpayers. The president said he wants to see that number increased to $2,000.
House Democrats had prepared a new bill, including $2,000 payments, on Thursday.
House Speaker Nancy Pelosi called for a vote to see the bill pass by unanimous consent within the House of Representatives, as opposed to asking for a favored majority.
Republicans blocked it.
Pelosi said she hopes Trump will now sign the relief bill with $600 payments to taxpayers. Regardless, she claims Democrats will present a stand-alone bill to increase "economic impact" payments on Monday.
Blast in Nashville Takes Down Communications
A Christmas Day bombing in downtown Nashville injured at least three people and knocked out communications in five states, including flight control systems.
Early Friday morning, someone parked an RV in a busy area of downtown Nashville. A recorded message warned that the vehicle was going to explode.
The blast occurred around 6:30 a.m.
Human remains were found at the scene. Investigators believe it may have been a suicide bombing.
Tennessee Gov. Bill Lee said, "The damage is shocking and it is a miracle that no residents were killed." In a letter asking for federal assistance, the governor wrote that more than 20 local 911 call centers were impacted.
Brexit Deal Finalized
The United Kingdom (UK) and European Union (EU) struck a Brexit deal on Thursday. The deal follows months of tense negotiations after the UK withdrew from the EU through a formal agreement last year.
This deal governs key areas, such as trade, travel, and fishing. While the EU and the UK agreed not to require visas for travel, citizens will be subject to border security measures.
While the "exit" portion of Brexit has been achieved, further negotiations remain.
Man in China Kills Seven in Knife Attack
Chinese media has reported an attacker with a knife killed seven people and injured seven more in Kaiuyan City.
A suspect was arrested but a motive has not been announced.
The man began attacking people in the area of a sauna and bathhouse, according to those on the scene. Most of the victims were reportedly middle-aged or elderly women.
One officer was injured in confrontation with the suspect according to police, but no other details on victims are available at this time.