House Impeached Trump For Inciting Insurrection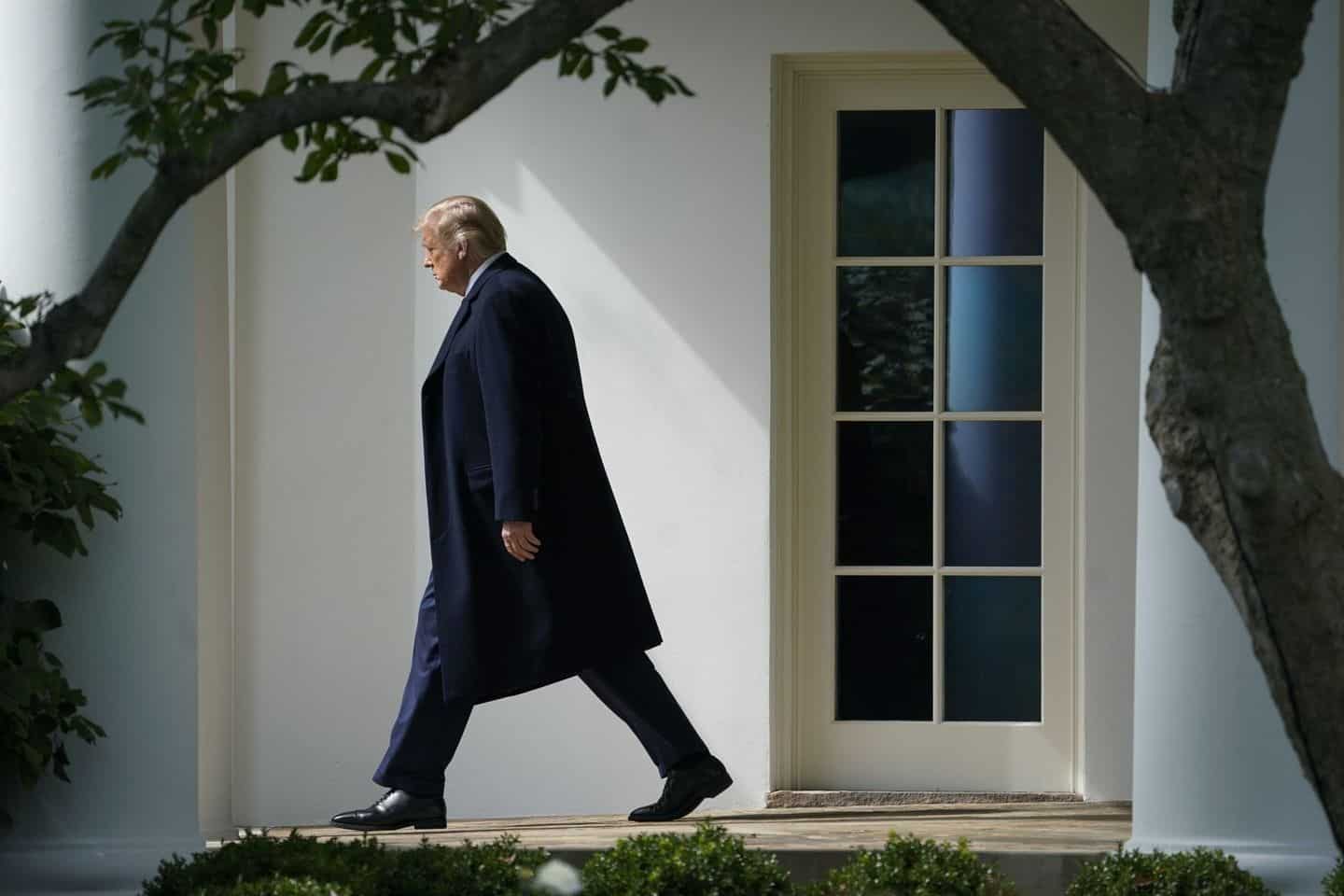 On Wednesday, the House of Representatives voted to impeach President Donald Trump following his role in the January 6 riots at the U.S. Capitol that left five dead and over 50 injured. This impeachment is particularly momentous, as it marks the first time in American history that a president has been impeached twice.
President Trump has already faced immense public backlash for his encouragement of the Capitol riots. He has been banned from numerous social media platforms, including Twitter, Facebook, and Instagram. Now, the U.S. government is considering removing Trump from office before the Biden administration takes over on January 20.
It was rumored that some administration officials were looking into the use of the 25th Amendment, which specifies that the vice president may take over for the president if he "is unable to discharge the powers and duties of his office." In the past, the 25th Amendment has only been used temporarily for presidents undergoing a medical emergency. The amendment was most recently invoked in 2007 when President George W. Bush was administered anesthesia for a colonoscopy. Vice President Dick Cheney was commander in chief for all of about two hours until Bush was reinstated.
House Impeached Trump after VP Pence fails to invoke 25th Amendment
Using the 25th Amendment against President Trump would have been an unprecedented move, and one left almost entirely in Vice President Mike Pence's hands. Pence and most of President Trump's Cabinet would have had to declare Trump unfit for duty to remove the president from office successfully.
Many House Democrats, and even some Republicans, have urged Vice President Pence to use the 25th Amendment due to President Trump's harmful and misleading rhetoric that resulted in the Capitol's attack last week. Rep. Ted Lieu (D-Calif.) made the following statement to Pence via Twitter:
"The President of the United States continues to be detached from reality. You know it. I know it. We all know it. You need to start the 25th Amendment process now to remove [President Trump]. That's why the Amendment exists, for situations like today."
Despite the pressure, Pence has declined to take steps to invoke the 25th Amendment. Even if he had, the recent resignations of several Cabinet members within the Trump Administration would actually make it harder for Pence to get a majority of the Cabinet to back Trump's removal.
On Monday, House Republicans blocked quick consideration of a bill calling on Pence to invoke the 25th Amendment, making it very unlikely that Trump will be removed from office in this way.
Instead, Speaker Nancy Pelosi and House Democrats moved to file articles of impeachment against President Trump. Now passed by the House, this historic second impeachment of the president will move to a Senate trial to determine if Trump will be convicted and removed from office.
Top Democrats are already voicing support for an immediate trial in the Senate to remove President Trump before Joe Biden's inauguration on January 20. It's unclear whether or not this will be possible, as Senate Majority Leader Mitch McConnell has indicated that the GOP would not be open to reconvening the Senate early for the impeachment trial.
"If we impeach him this week, it should immediately be transmitted to the Senate, and we should try the case as soon as possible," said Rep. Adam Schiff (D-Calif.) on "CBS This Morning." "Mitch McConnell has demonstrated when it comes to jamming Supreme Court justices through the Congress; he can move with great alacrity when he wants to."
Of course, the Republican-controlled Senate elected not to remove President Trump following his first impeachment in 2019. But the events that transpired on January 6 seemed to impact Trump's reputation within his own party gravely. While many Republicans are still hesitant to voice their outright support for the president's impeachment, they have been far more open to criticizing him following the siege on the U.S Capitol.
In an interview with "Meet the Press," GOP Sen. Pat Toomey (R-Pa.) acknowledged that Trump's actions might be impeachable, but he would prefer that President Trump leaves office himself before January 20.
"The best way for our country is for the president to resign and go away as soon as possible. I acknowledge that it may not be likely, but that would be best."
Even former New Jersey Gov. Chris Christie, a longtime ally of President Trump, voiced his support for the president's impeachment.
"If inciting to insurrection isn't [impeachable], then I don't know what is," Christie told ABC News.
Despite most Americans blaming President Trump for the violence at the U.S. Capitol last week, it remains unlikely that the Senate will vote to remove him from office. Numerous Republicans would have to vote in favor of Trump's conviction to reach the required two-thirds of the Senate it takes for removal. During Trump's 2019 impeachment, Sen. Mitt Romney (R-Utah) was the lone Republican to do this.
Additionally, with so little time left in Trump's presidency, the Senate doesn't have much time to hold the trial and vote before January 20. Senate Minority Leader Chuck Schumer is debating the use of emergency authority to hold the Senate trial before President Trump leaves office but would need Majority Leader Mitch McConnell's support to do so.