Weekend Review: Joe Biden's Peaceful Inauguration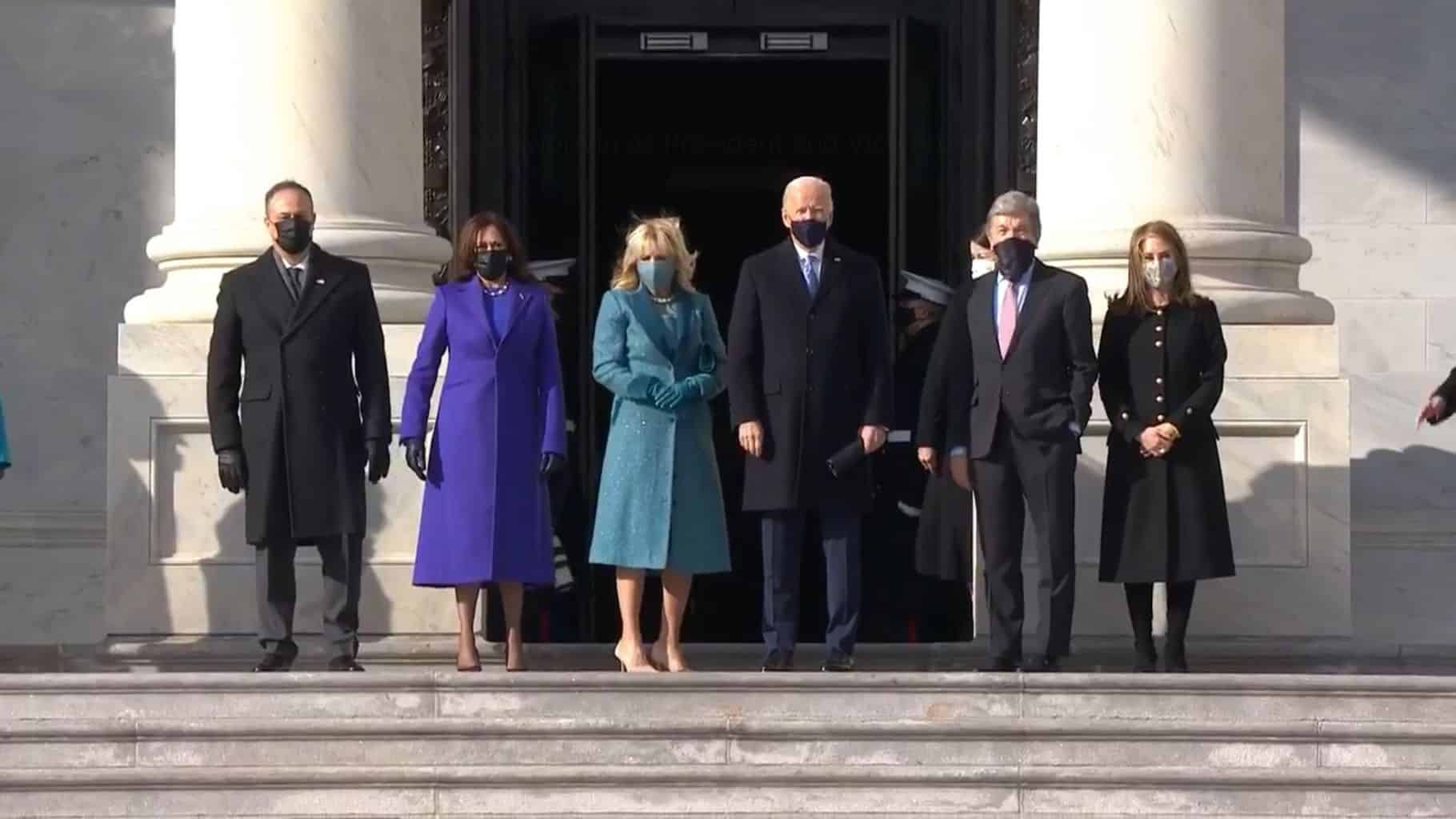 On Wednesday, Joe Biden was sworn in as the 46th president of the United States at an inauguration event held before a limited live crowd.
Kamala Harris also made history in becoming the first woman, first African American and first Asian American to hold the office of Vice President in the U.S.
The inauguration was held at the U.S. Capitol two weeks after an insurrection by militant extremists in support of outgoing president, Donald Trump.
Five people were killed during the riot, including Capitol Police Officer Brian Sicknick. Security concerns led to thousands of National Guard troops being posted in D.C., but the day's events went uninterrupted.
Breaking with tradition, Trump did not attend the inauguration. He and wife, Melania, instead retreated to his Mar-a-Lago resort in Florida.
The overall feel of Biden's inauguration was healing and hopeful.
Amanda Gorman, the first national youth poet laureate, made history at 22 as the youngest inaugural poet in U.S. history. She performed an original poem entitled, "The Hill We Climb."
As usual, the spotlight turned to fashion statements and the message this year was unity, symbolized by the heavy inclusion of the color purple in many designer outfits. Harris' nephew-in-law made headlines by wearing $2,000 sneakers which warranted their own suitcase.
However, Sen. Bernie Sanders unexpectedly became one of the most captivating images from the inauguration by socially distancing in a generic mask and well-worn winter attire, including printed mittens.
One of Biden's first orders as president returned the U.S. to the Paris climate agreement. His presidency is set to prioritize climate change only behind the current Covid-19 crisis.
Lloyd Austin Confirmed as First African American U.S. Secretary of Defense
On Friday, retired Army general Lloyd Austin was confirmed by the Senate as the first African American defense secretary in U.S. history.
President Biden nominated Austin for Pentagon chief and the Senate confirmed him in a near-unanimous 93-2 vote.
"The safety and security of our democracy demands competent civilian control of our armed forces. The subordination of military power to the civil," Austin said during his confirmation hearing.
Austin is a retired four-star general who served more than 40 years in the U.S. Army.
Fear in Uganda Following Election
Opposition to President Yoweri Museveni's contested re-election in Uganda a little more than a week ago has been muffled by fear.
Museveni's presidential rival, Bobi Wine, has been held under house arrest by soldiers since the election.
On Friday, Wine called the election "a mockery of democracy," and accused Museveni of staging a coup. He urged protest through nonviolent demonstrations.
Unfortunately, many of his advocates fear retaliation.
One person told the media: "If the police identify you as a Bobi Wine supporter, they'll arrest you. We fear that if we come out to protest, all eyes are on us."
At least 54 people were shot dead in November during protests over Wine's arrest.
Museveni was elected for a sixth term on January 14. He has been in power for 35 years.
Larry King Dies at 87
On Saturday, icon of US TV and radio broadcasting Larry King died at the age of 87.
He was reportedly hospitalized with Covid-19 earlier this month and had suffered several additional health problems, including heart attacks, in recent years.
In his more than 60 year career, King is estimated to have conducted 50,000 interviews.
Massive Protests in Russia Demand the Release of Alexei Navalny
This weekend in Russia, about 40,000 people joined some of the largest protests against President Vladimir Putin in many years. In spite of extreme cold and heavy police presence, demonstrations were held in approximately 100 cities and towns across Russia.
Opposition leader and critic of President Putin, Alexei Navalny, was arrested last Sunday.
Navalny was poisoned with a nerve agent in Russia last August and almost died. He was in Berlin recovering from that attack and was immediately taken into custody upon returning to Moscow.
Tens of thousands of people joined in the demands for Navalny's release and joined in protests of an unprecedented scale for the country.
Russian police detained more than 3,000 people, including Navalny's wife. Police in Moscow were reportedly beating protesters with batons and dragging them away.
Regardless, Navalny's supporters are said to be planning to continue protests for his release.
Kyle Rittenhouse's Bond Conditions Modified After He Was Caught Drinking in a Bar
In Wisconsin, a judge modified the release conditions for Kyle Rittenhouse, who was charged with killing two men in Kenosha and is still awaiting trial.
He was charged with fatally shooting two people during protests in August. Video from the event appears to show Rittenhouse shooting two men, one who later died.
The police shooting of Jacob Blake, an unarmed Black man, led to unrest in Kenosha. Rittenhouse and his lawyers allege he was only acting in self-defense, though he is a minor resident of Illinois.
Images circulated that appear to show Rittenhouse, who is 18, drinking beers and flashing white power symbols in a bar. Witnesses say he was also "serenaded" with the Proud Boys anthem — a song written for the Disney film "Aladdin" — while there.
Rittenhouse is free after posting $2 million bail. Prosecutors sought to change conditions of his bond after they alleged Rittenhouse was photographed at the bar with his mother.
The new terms explicitly forbid Rittenhouse from drinking alcohol as a term of his bond, though it was already illegal for him to be served and consume it. He is also prohibited from associating from menacing entities, such as the Proud Boys, and from having any weapons.