Twitter Picks Ghana, 'Champion of Democracy' As Africa HQ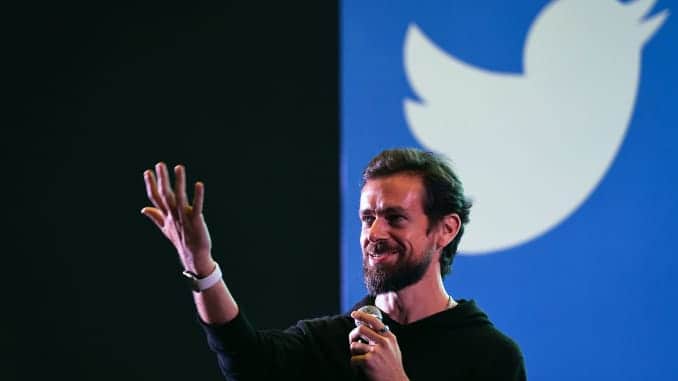 Posted:
April 19, 2021 at 1:07 pm / by
James Ojo
/
Twitter's decision to choose Ghana as its Africa headquarters exemplifies the country's economic growth, political stability, and the championing of democracy and free speech in the continent.
Recently, Jack Dorsey, the co-founder and Chief Executive Officer (CEO) of Twitter, announced the launch of the company's first-ever African office in Ghana.
"Twitter is now present on the continent. Thank you Ghana and @NAkufoAddo. #TwitterGhan," he wrote in a terse which has garnered over 16,000 retweets and close to 2,000 comments.
In a blog post announcing the historical development, the social media giant based its choice of Ghana on the country's reputation as a "supporter of free speech, online freedom, and the open internet."
The company wrote: "As a champion for democracy, Ghana is a supporter of free speech, online freedom, and the Open Internet, of which Twitter is also an advocate. Furthermore, Ghana's recent appointment to host The Secretariat of the African Continental Free Trade Area aligns with our overarching goal to establish a presence in the region that will support our efforts to improve and tailor our service across Africa.
"Whenever we enter new markets, we work hard to ensure that we are not just investing in the talent that we hire, but also investing in local communities and the social fabric that supports them."
In a swift response, the country's president, Nana Akufo-Addo, hailed the move in a Twitter thread, adding that "these are exciting times to be in, and to do business in Ghana."
He wrote: "The choice of Ghana as HQ for Twitter's Africa operations is EXCELLENT news. Gov't and Ghanaians welcome very much this announcement and the confidence reposed in our country.
"As I indicated to @Jack in our virtual meeting of 7th April 2021, this is the start of a beautiful partnership between Twitter and Ghana, which is critical for the development of Ghana's hugely important tech sector. These are exciting times to be in, and to do business in Ghana."
The development has continued to stir heated controversies, with many questioning the choice of the country over Nigeria as its headquarters in Africa.
Beyond sheer attempts to politicize the issue, however, there's no doubt that Ghana is fast etching its name as of the best destinations for investors in the continent.
And it shouldn't come as a surprise that Twitter selected it for its headquarters in Africa.
About two days after it was picked for its office by Twitter, Germany also announced plans to launch a German-West African Centre for Global Health and Pandemic Prevention in the country.
According to Germany's ambassador to Ghana, Christoph Retzlaff, the initiative is one of the eight proposed new centers worldwide to fight global challenges.
He wrote on Twitter: "Excellent news: Germany will support the launch of a new "German-West African Center for Global Health and Pandemic Prevention. It will be located in Ghana and be part of 8 new centers worldwide to fight global challenges."
The foregoing are symptomatic of Ghana's rising stock in global politics despite its small population compared to Nigeria, Africa's biggest economy. According to the World Bank, Nigeria's Gross Domestic Product (GDP) is seven times bigger than that of Ghana.
But the continent's most populous nation's instability due to security and economic challenges and image crisis is turning to the neighboring country's advantage.
Many multinational companies are closing offices in Nigeria and opting for Ghana due to a hostile business environment largely caused by unfavorable government policies and insecurities.
According to the global ease of Doing Business ranking, Ghana ranks 118 — far ahead of Nigeria on 131 spot.
The fact that Ghana had more Foreign Direct Investment (FDI) than Nigeria in 2018 shows it could become the continent's economic heavyweight in the coming years.
'THE FUTURE OF AFRICA' — GHANA'S MANY FIRSTS
Ghana may have attracted more attention in the international landscape in recent times, but the country has trumped other countries in the continent on numerous occasions in the past.
In February 2021, Ghana became the first country in the continent to receive COVAX COVID-19 vaccines.
Ghana was also the go-to-nation for former President of the United States, Barack Obama, during his first visit to Africa in 2009.
In 2018, Victor Asemota, a Nigerian tech entrepreneur, described Ghana as the "future of Africa" after Google also picked the country for the launch of the first artificial intelligence lab.
Asemota, who relocated from Nigeria to Ghana, also explained why the latter is fast becoming the pristine destination for people visiting the continent.
He wrote: "It (Ghana) didn't have the hardcore market edge of places like Nigeria and South Africa, but it was a place where I could live and work. Ghana has relatively stable electricity, relative security, and decent internet infrastructure. It also has some of the best tourist destinations in the developing world. All of this is present without any hype. I moved our business there and didn't look back ever since."
Not many would disagree with the tech expert. From relative obscurity, Ghana is pulling its weight as Africa's future.