Champions League Final Preview: Will Chelsea or Man City Prevail?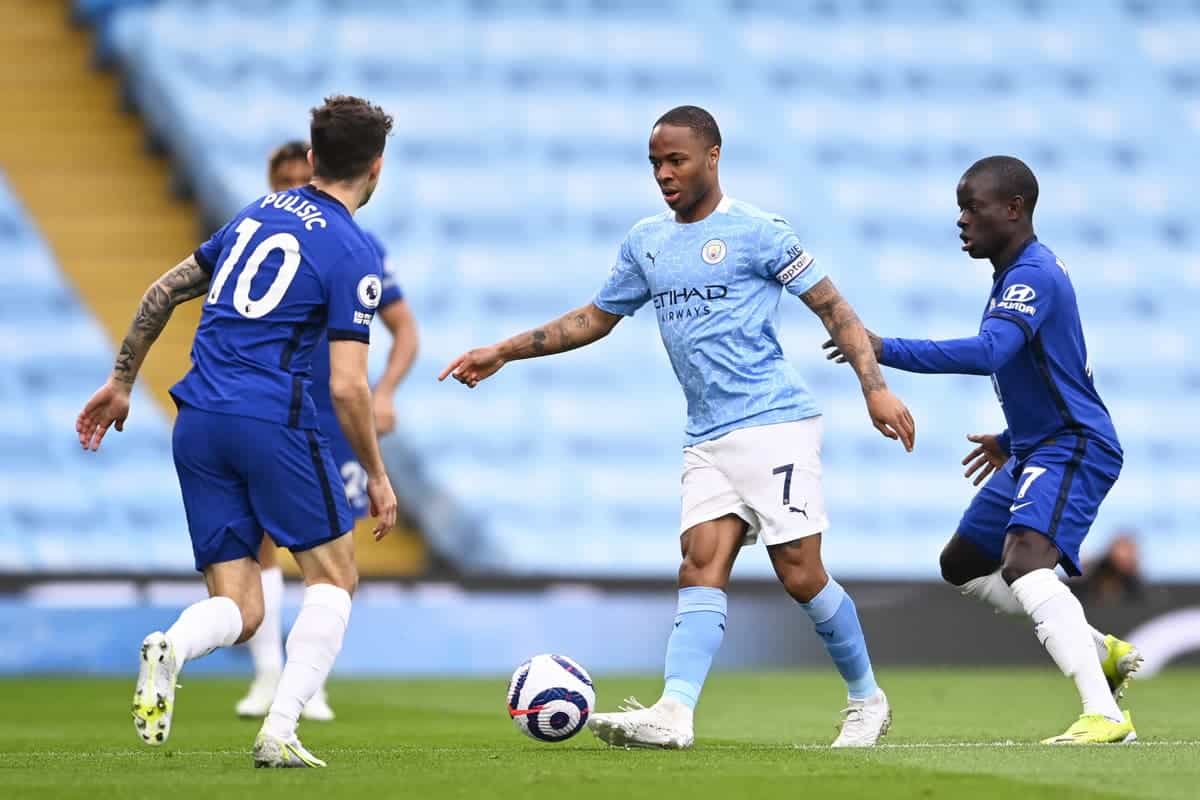 On Saturday, May 29, two English powerhouses Chelsea and Manchester City, face off in the Champions League Final. After winning the Premier League, Manchester City is odds-on favorites to fly home from the final in Portugal with European glory.
In the United States, the game will be shown on CBS, and it will start at 3 P.M. Eastern Time. American fans will be particularly interested in this year's Champions League Final, as it could be the first time an American takes the field in a Final with Chelsea star Christian Pulisic likely to play an important role.
Both Chelsea and Manchester City have been flooded with cash in recent years, so plenty of star players will be on show, and two master tacticians, City's Pep Guardiola and Chelsea' Thomas Tuchel, will be pulling the strings.
While City may be the favorites in Premier League, both teams won once in their head-to-head matchups. Chelsea won 2-1 as the season was wrapping up, and both teams had rotated squads to deal with fixture congestion.
Both teams face potential injury worries as clubs deal with long seasons after the COVD-19 pandemic caused delays last season. Chelsea keeper Edouard Mendy struggles for fitness, but Tuchel is confident his key man should suit up. Star Manchester City midfielder İlkay Gündoğan is also recovering from an injury.
Game Changers
Several world-class players will be taking the field Saturday, a testament to the financial and footballing power of the Premier League.
City's Kevin de Bruyne is perhaps the best midfielder in the world currently, and he has been one of the key reasons behind his club's recent successes. The Belgian maestro scored three goals in his five appearances during the knockout phase of this year's Champions League. He also finished with 12 assists in his Premier League campaign, despite only playing 25 games.
Interestingly Chelsea sold de Bruyne for less than $25 million to Wolfsburg in 2014. Just over a year later, City bought him for $83 million, and despite the high price tag, he's been worth every penny for the Citizens.
The most impactful player for Chelsea is also a midfielder, but Frenchman N'Golo Kanté plays a much different role for his squad. Rather than assisting and scoring goals, Kanté breaks up the opponent's play and has a near omnipresence on the field.
The Frenchmen is also one of the most decorated players in European football with two Premier League titles and a World Cup win in his trophy cabinet.
What to Expect
The difference between the star midfielders is a good jumping-off point to examine how the two teams will play each other.
Both squads have great quality in attack; City has the playmaking skills of de Bruyne and Riyad Mahrez, while Chelsea has blistering pace in Pulisic, Timo Werner, and Callum Hudson-Odoi.
Guardiola and Tuchel deploy slightly different tactical styles that play to their player's strengths. Manchester City plays a high-possession game, slowly picking apart their opponent's defenses with precise, cutting passing.
While Chelsea is not a purely counterattacking team, they have had less possession in their Champions League games than they have had in the Premier League.
For the Final, both teams will be out to score, and it could easily turn into a high-octane back-and-forth game much like their last Premier League matchup. Chelsea will look to soak up the pressure and play solid defense to spring a counterattack with their lethal attackers.
On the other hand, City will enter the game feeling like they need to wrest control of the game early and are likely to try to dominate the ball and create chances utilizing their numerous playmakers.
American Representation
For American soccer fans, it will be the most momentous Champions League Final in history. Christian Pulisic will almost certainly become the first American to appear in a Champions League Final, a momentous occasion for a soccer federation that has spent decades trying to improve the game's profile in the sport-crazy country.
Only 22, Pulisic has perhaps already had the most high-profile European career of any American player. He appeared in every game in the tournament's knockout stage and contributed one goal and two assists in these do-or-die games.
Down the stretch in the Premier League, he's seen an increase in his role at the club. While Chelsea was fighting for an all-important top-four finish in the league, the American winger started and played all 90 minutes in the last four Premier League games. He's mostly come off the bench as an impact sub in the Champions League, but in a close match, his pace could be the difference that propels his club to its first Champions League win since Didier Drogba scored the last penalty in the 2012 Final.