Weekend Review: Federal Judge Overturns Assault Weapons Ban in California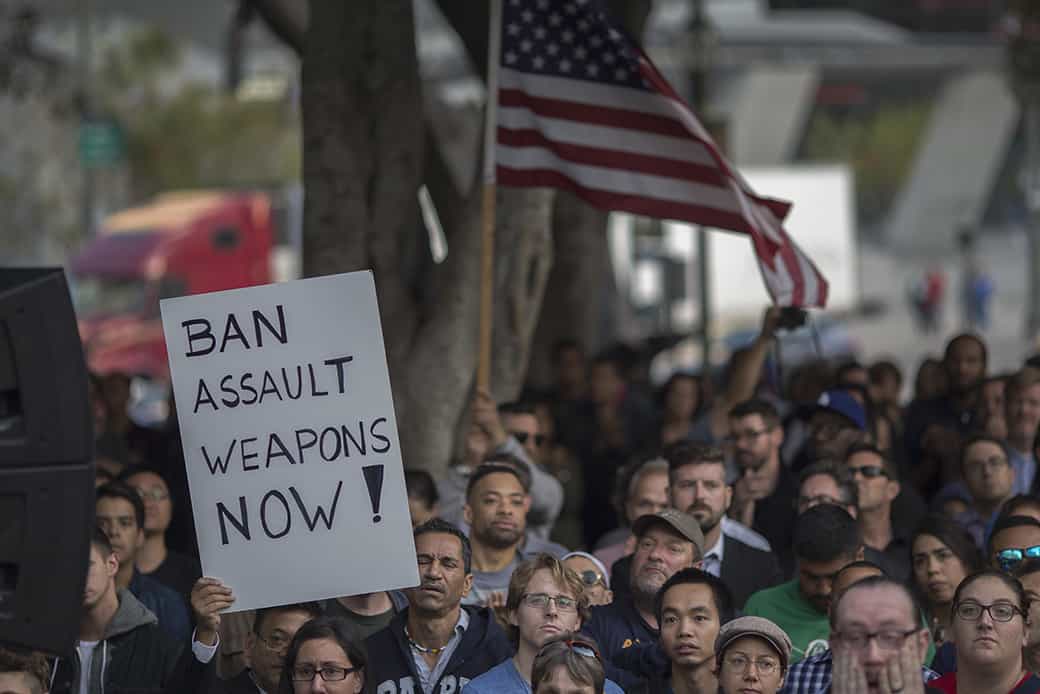 On Friday, US District Judge Roger Benitez overturned a ban on assault weapons in California. The law was in place for more than 30 years.
Benitez argued the "failed experiment" violated constitutional rights. In his decision, he compared an AR-15 to a Swiss army knife, noting they were "good for both home and battle." He further noted that "firearms deemed 'assault weapons' are fairly ordinary, popular, (and) modern."
The law has been stayed for 30 days to give Attorney General Rob Bonta a chance to appeal, which he has said he will do. Governor Gavin Newsome also condemned the decision in a statement promising to "continue pushing for common-sense gun laws that will save lives."
Benitez argued that mass shootings are not a problem in California. Notably, a gunman opened fire at a rail yard in San Jose, California on May 26 and killed nine people. Just days before that, a series of 12 mass shootings across eight states in the US over one weekend killed 11 people and injured nearly 70. The Gun Violence Archive reports almost 19,000 gun violence deaths in the US so far this year.
Death Toll Rises to 14 Following Floods and Mudslides in Sri Lanka
Heavy rainfall in Sri Lanka caused floods and mudslides which have killed 14 people and left two others missing. More than 245,000 people have been affected by the severe weather, according to the government's Disaster Management Center.
Sri Lanka's navy reportedly rescued 66 people from floodwaters so far.
Knife Attack in China Leaves 5 Dead and 15 Injured
Authorities in the Anhui province of China reported a man on a rampage stabbed at least 20 people, killing five of them. The attacker was arrested but his motives are still unclear.
Sale and possession of firearms is illegal in China, making knives the weapon of choice for mass attacks. The country reported two mass knife attacks last year with a total death toll of seven.
Trump Returns to the Political Stage
On Saturday, former President Donald Trump delivered a speech at the North Carolina GOP State Convention. It was his first political appearance outside of Florida since leaving office in January.
"As we gather tonight, our country is being destroyed before our very own eyes," Trump warned his audience. He spent an hour and a half talking about his own accomplishments as president and further discrediting Joe Biden's presidency with baseless claims.
He also demanded "reparations and accountability" from China for the devastation of COVID-19, doubling down on claims the country deliberately engineered and unleashed the virus. According to his calculations, China must pay a "minimum of $10 trillion" to the world.
CNN and FoxNews, once Trump's favorite news network, did not air the speech.
The speech came a day after Trump said during an interview that the idea of getting elected to a House seat in 2022 just to launch a criminal investigation into President Joe Biden was "very interesting." The notion was posed to him by the right-wing interviewer.
Trump's vice president, Mike Pence, revealed during a speech earlier in the week that he has spoken with the former president "many times" since they left office. He added that he did not know if the two would "ever see eye to eye" on the attack on the Capitol Building which occurred on Jan. 6, but that he was proud of their work.
Nigerian Government Suspends Twitter After Censorship
Two days after Twitter removed a tweet from Nigerian President Muhammadu Buhari for violating the site's rules, the country announced the platform was "indefinitely" suspended. As of Saturday, the Twitter app and website were only accessible to some users.
In the removed post, Buhari allegedly threatened to punish individuals involved in attacks on government buildings. Twitter cited it as "abusive behavior" and removed it, creating outrage in the Nigerian government.
Information Minister Lai Mohammed claimed "the persistent use of the platform for activities that are capable of undermining Nigeria's corporate existence" was the reason behind the decision. He also called for social media censorship to combat the "fake news" when activists and demonstrators protesting the Nigerian police and government used Twitter to organize and share information about deadly crackdowns.
Twitter released a statement saying the suspension of operations is "deeply concerning" and the company will be investigating.