Timeline of the Biggest News Stories of 2021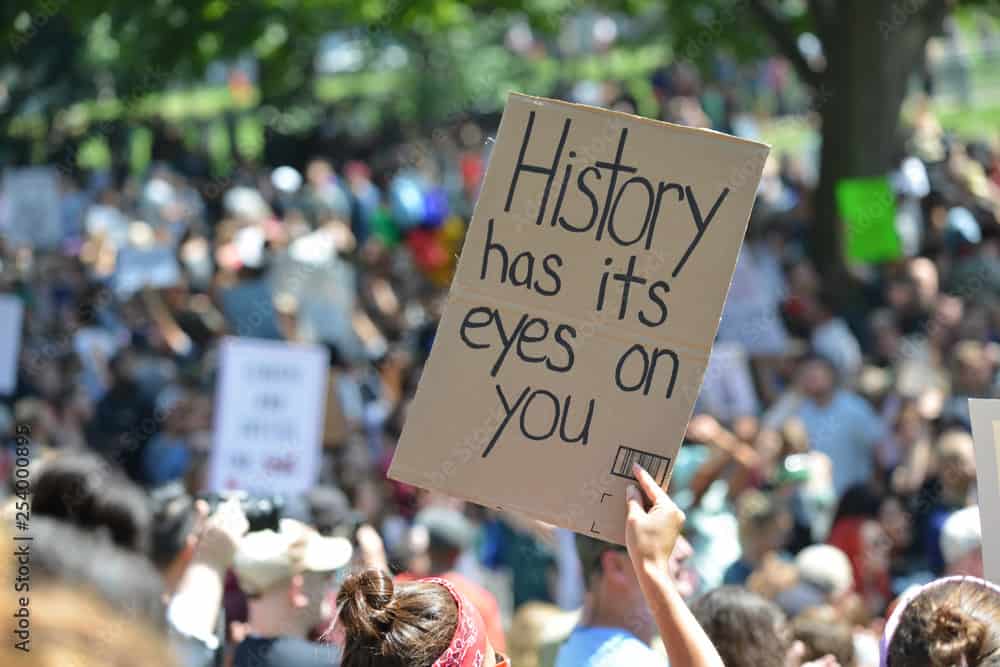 As we entered a new year, hopeful for at least a glimpse of the light at the end of a very dark tunnel that was 2020, much was expected to improve. However, little change has happened as we near the end of 2021, still masked with fabric and masked uncertainty as covid variants emerged, mass protests continued and gun violence surged. Here is a month-by-month rundown of the biggest news stories in 2021. And, here's to wavering hope of a better year to come.
January
The opening of the new year saw much more chaos than expected. Election battles continued as then-President Trump claimed the presidential election was rigged. Georgia election officials denied Trump's allegations of voter fraud on January 4. Trump demanded Georgia secretary of state to "find 11,780 votes."
On January 6, as Congress met to certify president-elect Joe Biden's history, Trump supporters rallied outside of the Capitol in what started as a peaceful protest and quickly turned into a fatal invasion. Thousands of protestors climbed fences and stormed into various rooms, tearing them apart. Five people were killed and hundreds were injured. Trump released a message commending his supporters in the mob and stated, "We love you. You're very special."
He later tweeted, "These are the things and events that happen when a sacred landslide election victory is so unceremoniously & viciously stripped away from great patriots who have been badly & unfairly treated for so long." Soon after, Trump was officially banned from Twitter and impeached for encouraging the riots – he was acquitted the following month.
On January 20, with over 25,000 National Guard troops securing the event following the riots, Biden was officially inaugurated as the 46th President of the United States. He immediately signs ten executive orders regarding the coronavirus.

Four days later, Biden reinstated restrictions of the travel ban that Trump previously lifted. Vaccines became accessible for seniors, with Johnson & Johnson claiming 66% efficacy as the CDC began investigating a new variant of the virus coming from the UK.
February
Coronavirus cases begin to double as the new variant arrives in the US. Despite this, schools in New York announced a planned return for all middle school students by the end of the month. The CDC released Covid guidelines for school openings that suggest the high transmission rate in certain areas and recommended remote and hybrid learning. Meanwhile, researchers claim that Pfizer and Moderna vaccines are 94% effective against the new coronavirus strain.
Texas saw a historically brutal ice storm that left 210 people dead and millions without electricity, according to the Texas Department of State Health Services.
March
March was met with protests outside of the US, as countries like Myanmar and Somalia see a rise in violence. By March 27, Myanmar has its deadliest day of protest as the military killed at least 114 people. A car bomb explosion followed by gunfire during a terrorist attack in Mogadishu, Somalia, killed at least 20 people on March 5.
Meanwhile, the container ship Ever Given blocked the Suez Canal for almost a week after getting stuck because of storms that caused poor navigation. Prince Harry and Meghan, Duchess of Sussex, sat down with Oprah Winfrey for a tell-all interview about their split from the British royal family. And, a surge in illegal Southern U.S. border crossings continues with men searching for work amid the pandemic.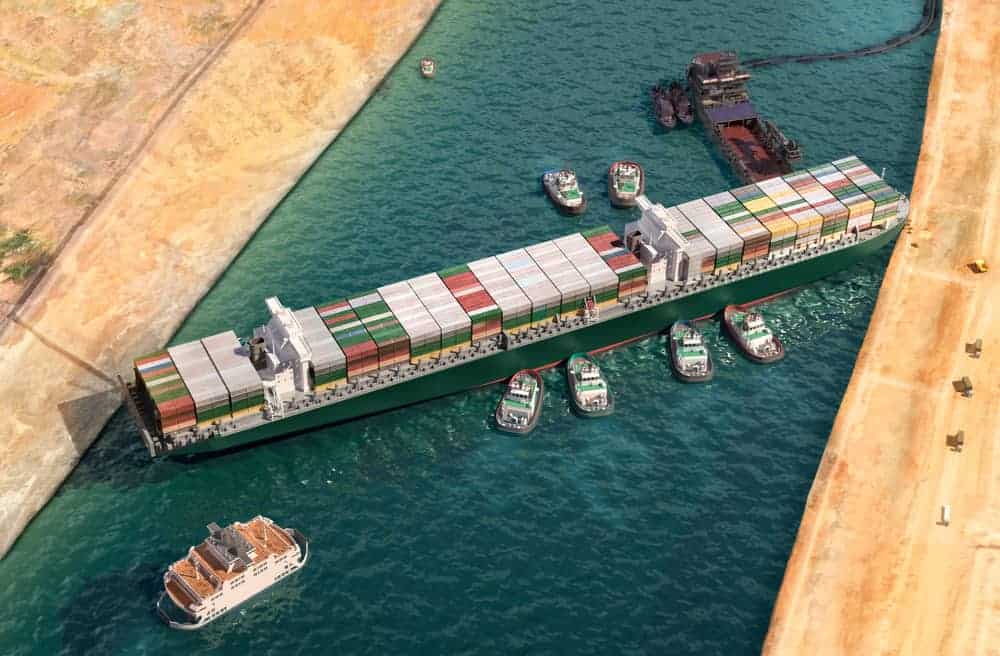 April
April kicked off with protests against Georgia's new elections law introduced in March, which seems aimed to silence minority voting by reducing the time window for ballot requests. Biden called it "un-American" and compared it to "Jim Crow in the 21st Century." Major League Baseball decided to move its All-Star Game from Atlanta because of the new law, with limited capacity.
President Biden said all US troops would be withdrawn from Afghanistan by September 11.
April also saw multiple gun violence incidents. Within three weeks, there were eight unrelated shootings in Maryland, South Carolina, Utah, Texas, Wisconsin, and New Orleans. Biden announced possible executive orders on gun control. 

On April 11, hundreds of protestors took the streets in Minnesota after a black man was killed by a police officer just ten miles from where former police officer Derek Chauvin stood trial for the May 2020 death of George Floyd. Protests continued well into April 20, when Chauvin was found guilty on three counts of murder.
May
On May 13, the CDC eased its safety guidelines for fully vaccinated people, saying they do not need to wear masks or physically distance during most activities. There was a drop in unemployment benefits as the number of jobless workers decreased since the beginning of the pandemic. But, consumer prices experienced the biggest rise in inflation since 2008.
On May 19, Texas Governor Greg Abbott signed the Texas Abortion law that banned abortions after six to eight weeks of pregnancy, producing a rise of protests against the retraction of women's rights and the overturning of Roe V. Wade.
In Canada, the remains of 215 Indigenous children were found at Kamloops Indian Residential School. The school was run by the Catholic Church from the late 19th century to the late 1970s before the federal government took over.
June

A 12-story Champlain Towers South condominium complex in Surfside, Florida, collapsed on June 24, killing 98 people. The building reportedly did not keep up with routine repairs and had constructional issues that made the building unsafe.
The Pennsylvania Supreme Court overturned Bill Cosby's sexual assault conviction on June 30, initiating his release from prison.
The Taliban began overtaking parts of Afghanistan as Biden withdrew US troops. Meanwhile, violence between the government and its people continued in Myanmar, Ethiopia, and Istanbul. 
July

As the Delta variant began to spread, the CDC, once again, recommended vaccinated people to mask indoors, while the Tokyo Olympic Games banned spectators. Biden mandates that federal employees must get vaccinated or tested regularly.
On July 7, Trump reportedly sued giant tech companies Google, Facebook and Twitter, and its CEOs due to censorship.
August

New York Governor Andrew Cuomo resigned following sexual harassment allegations from women who worked for him. Before resigning, Cuomo mandated health care workers to get vaccinated. Vaccine mandates continued throughout the country.

The Taliban took over Afghanistan's government as most US troops have been withdrawn from the country under Biden's direction. By August 30, all US troops were withdrawn from Afghanistan, ending a nearly 20-year war despite the Taliban takeover.
September
More than 15,000 Haitian migrants took shelter on the Texas border. Images of their treatment by US Border Patrol agents quickly went viral after resembling historical representations of slavery-era whippings. Vice President Kamala Harris said it invoked "some of the worst moments of our history."
The terrorist group Al-Shabaab claimed a suicide bombing in Somalia as violence continued worldwide. There was a terrorist attack at a New Zealand supermarket on September 3. A military coup overthrew President Alpha Conde in Guinea on September 6. At least eight students were killed in a Russian University shooting on September 20. On September 28, a prison riot broke out in Ecuador, leaving at least 116 people dead. All Ecuador prisons went into a 60-day state of emergency.
October
The Delta variant began to subside, but the US economy recovery declined. Meanwhile, democrats considered reducing Biden's $3.5 trillion infrastructure bill, a bill that has proven difficult for Democrats to unanimously agree on.
Barbados became a republic, electing its first president on October 25. At the same time, Sudan went into a state of emergency during a military coup. Meanwhile, 17 US and Canadian missionaries were kidnapped in Haiti. And, ISIS-K claimed responsibility for a bombing in a Kabul mosque that killed dozens.
November
Protest and riots raged on November 20 after Kyle Rittenhouse was found not guilty of all charges after fatally shooting two people during a protest in Kenosha, Wisconsin, last year.
The US reopened borders for citizens of 33 countries after more than 18 months of pandemic restrictions as the FDA cleared vaccine boosters. However, the WHO reported a new covid variant of concern called Omicron.
On November 15, Biden officially signed a $1 trillion infrastructure package that would be spent on roads, bridges, railways, and more. But, his Build Back Better bill continues to struggle.

Violence in America surged as concert-goers of Travis Scott's Astroworld Festival meet a fatal show on November 1. At least eight victims died of asphyxiation after being crushed in the crowd. The rapper was sued regarding safety as a criminal investigation continues. Six teens were shot at a park near a high school in Aurora, Colorado on November 15. A man drove into a crowd at a Christmas parade in Wisconsin on November 22. Five people died and 48 others were injured.
December
Covid 19 cases surged as the Omicron variant claims more than 70% of cases, according to the CDC. The Biden administration is considering new restrictions on international traveling amid the spike in cases.
Democratic Senator Joe Manchin of West Virginia opposed Biden's $2 trillion Build Back Better bill, ceasing any chance of the bill passing for the rest of the year.