White House Withdraws Mandate for Larger Employers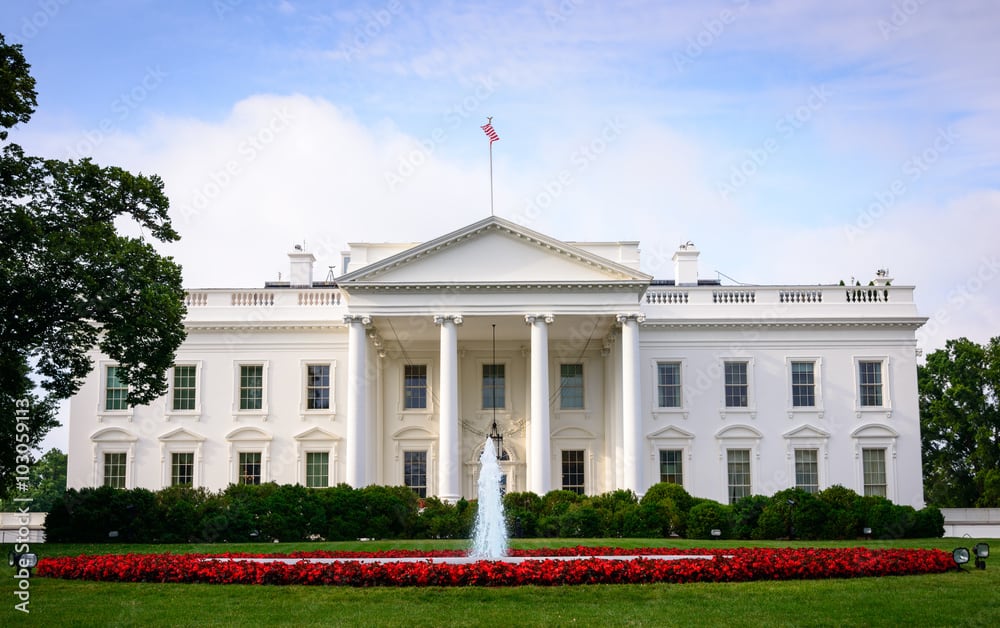 The Biden White House withdrew its mandate for larger companies two weeks after the U.S. Supreme Court blocked the Occupational Safety and Health Administration (OSHA) from enforcing private employers to mandate coronavirus vaccines on employees. The Supreme Court claimed that OSHA exceeded its authority to protect workers.

The U.S. Department of Labor released a statement on Tuesday saying that OSHA will be withdrawing the vaccination and testing emergency temporary standard for businesses with 100 or more employees. This means that employers and their employees are no longer required to vaccinate against the coronavirus or test regularly unless mandated by State or businesses otherwise.
"Although OSHA is withdrawing the vaccination and testing ETS as an enforceable emergency temporary standard, the agency is not withdrawing the ETS as a proposed rule," the statement read. "The agency is prioritizing its resources to focus on finalizing a permanent COVID-19 Healthcare Standard."
The administration's proposed mandate isn't the only one recently blocked. A Massachusetts appeals court blocked Boston Mayor Michelle Wu's mandate on Thursday. Wu had received backlash on her proposed requirement that city employees be vaccinated by the end of the month or be placed on unpaid leave. The Boston Firefighters Union Local 718, the Boston Police Superior Officer Federation, and the Boston Police Detectives Benevolent Society filed a lawsuit on Wednesday that led to the appeals court ruling.

In Texas, a federal judge also blocked Biden's vaccine mandate for federal workers. Judge Jeffrey Brown said that the president's executive order exceeded his authority, saying that "maintaining the liberty of individuals to make intensely personal decisions according to their own convictions." The Department of Justice said it will appeal the order.
But, since the Supreme Court's decision, many large organizations are backtracking on their own mandate decisions while others stand strong on their requirements.
Pentagon
The Department of Defense has halted vaccine mandates for employees. Pentagon Press Secretary John Kirby held a briefing on Thursday addressing the pause.
"The Department has issued guidance pausing all activities related to processing civilian vaccination exemption requests and any disciplinary actions for failure to become vaccinated for federal civilian workers," Kirby said.
"This injunction does not extend to military members or to the department's other force health protection measures such as masking – keep testing, physical distancing, and travel limitations," he said regarding Judge Brown's ruling.
Starbucks
Last week, Starbucks announced that they would no longer require U.S. workers to be vaccinated or tested regularly, becoming one of the first major businesses to reverse their decision. The Seattle coffee chain sent a notice to its employees reversing their previous plans requiring its more than 220,000 U.S. employees to be protected against COVID-19.
"We respect the court's ruling and will comply," Starbucks Chief Operating Officer John Culver wrote in the notice.
However, Starbucks was met with backlash soon after its vaccine announcement. The hashtag #BoycottStarbucks quickly began trending on Twitter last Wednesday afternoon.
"I have been a gold star member of the @Starbucks rewards program for at least 10 years," commented one user. "I will not buy another item from your company until you reinstate the vaccine mandates. You're jeopardizing the health of your customers."
"If you were looking for a reason to #boycottStarbucks, here you go: they were only trying to keep their staff and customers safe when they thought they *had* to. They don't actually *want* to," commented another.
According to Culver, however, Starbucks still "believes strongly" in the vaccination and boosting of their employees.
"I want to emphasize that we continue to believe strongly in the spirit and intent of the mandate," he added. "Thank you to the more than 90 percent of partners who have already disclosed their vaccination status, and to the vast majority who are now fully vaccinated."
Walmart
Walmart has also become the victim of the boycott trend, this time in Canada with criticism from the unvaccinated. The giant retail chain announced on Tuesday new restrictions for unvaccinated customers in Quebec, Canada.
In a tweet on Tuesday, Walmart Canada announced that Canadian shoppers would be obligated to present vaccine passports before entering any Walmart store in the province. 
"As directed by the Government of Quebec, we will implement the vaccine passport at our stores in Quebec," the tweet read. "We ask for our customer's patience and understanding as we continue to ensure a safe and efficient customer experience."
The official government website for Quebec says that the vaccine passports for people ages 13 and up will be mandatory. For larger retail stores like Walmart, Costco, and IKEA, the website states that "anyone without a vaccination passport must be accompanied at all times by a store employee." Those who are unvaccinated and wish to shop in these stores are not allowed to "purchase products other than those related to the pharmaceutical service they are receiving."
The mandate was immediately met by criticism, with Twitter users from Canada and America using the hashtag #BoycottWalmart.
"Shame on @WalmartCanada," one user tweeted with a photo of the mandate advisory notice. "This is discrimination based on nothing but govt lies!!"
Another user, however, pointed out that those who are boycotting Walmart are "aiding in the safety" of shoppers.
"Antivaxx protestors threatening to #BoycottWalmart are ironically aiding in the safety of other shoppers that vaccine passports encourage," said the user. "Please continue to boycott pro-vaccine businesses and stay home; it's the most selfless thing you can do without being vaccinated."
The U.S. Labor Department's OSHA withdrawal is effective as of Wednesday.