Weekend Review: Russia and Ukraine Crisis Continues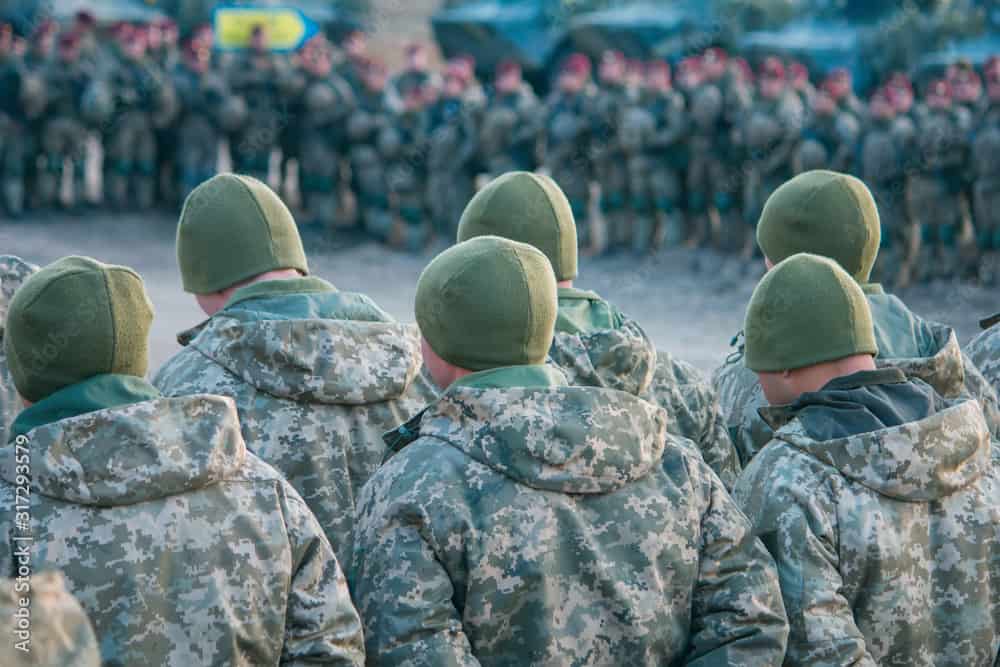 Russia's President Vladimir Putin will continue efforts to move toward an invasion of Ukraine, an attack that has been brewing for a long time. Thousands of Moscow troops have gathered along Ukraine's border, with an additional reported 7,000 this week, a contrast to Putin's last remarks when he claimed that Russia will "partially pull back troops."

Thousands of eastern Ukrainians began evacuating quickly on Saturday as the conflict between the two countries escalated. Russian-backed separatists have insisted that women and children evacuate and take shelter while encouraging men to prepare for battle after claims Ukraine was provoking an attack, according to the New York Times.
On Friday, President Joe Biden claimed that Putin had already "made the decision" to "attack in the upcoming week, in the coming days" and "target Ukraine's capital, Kyiv, a city of 2.8 million innocent people."
"If Russia takes military action before that date, it will be clear that they have slammed the door shut on diplomacy," Biden said.
However, Russian-backed separatists fired shots on Thursday in a shelling that hit a kindergarten in eastern Ukraine. No children were harmed, but three employees did suffer concussions.

Vice President Kamala Harris attended a bilateral meeting at the Munich Security Conference on Friday. She said the U.S. would "remain open to and desire diplomacy as it relates to the dialogue and the discussions we've had with Russia."

"But we are also committed – if Russia takes aggressive action – to ensuring there will be a severe consequence, in terms of the economic sanctions we have discussed," Harris added.
Ukraine was previously a part of the Soviet Union before gaining independence in 1991. Since the collapse of the Soviet Union, the North Atlantic Treaty Organization's (NATO) expansion with former republics has been considered a threat to Putin, who considers it a "hostile act."
Figure Skater Kamila Valieva has a "Devastating" Performance in Beijing Games

The Winter Olympics did not fall short of controversy this week as Russian figure skating teen Kamila Valieva was left in tears in the end.
Valieva, who was required to submit a sample to a substance laboratory before the Beijing games, was cleared to compete on Monday despite a positive drug found in her system. Trimetazidine, one of three heart medications that Valieva used, was part of the list of drugs banned by antidumping officials. The samples were submitted last December, but officials say they hadn't known of the positive result until last week. Valieva was cleared to compete but she would not be allowed to participate in the medal ceremony.
The controversy weighed heavy on the record-breaking skater, who had all eyes on her amid the scandal, during her free skate. A broken and seemingly under pressure, Valieva competed in what was supposed to be her most significant win yet but succumbed to fourth place in what is considered a disaster performance. Her competitor, Anna Shcherbakova, won the gold medal.
Valieva's on-ice meltdown called for concerns after her coaches were seen criticizing and not supporting her during a troubled time.
"Why did you let it go?" Eteri Tutberidze, Valieva's coach, reprimanded. "Why did you stop fighting? Explain it to me; why? You let it go after that axel."
Valieva immediately broke down in tears with little to no comfort from her coaches. Figure skaters Tara Lipinski and Johnny Weir called the outcome of her performance "heartbreaking" and "devastating."
"I can't imagine how tough this has been for Kamila, and it makes me angry that the adults around her weren't able to make better decisions, and guide her, and be there for her, because she's the one, now, dealing with the consequences, and she's just 15, and that's not fair," Lipinski exclaimed. "… She should not have been allowed to skate in this Olympic event."
Kim Potter Sentenced to 2 Years for Murder of Daunte Wright
The former police officer who fatally shot Daunte Wright when 'mistakenly' pulling a gun instead of a taser during a traffic stop has been sentenced to two years in prison.
Kimberly Potter, a 49-year-old white woman, killed 20-year-old Wright, a black man, last April. She was convicted of two counts of manslaughter last December, a charge that should have garnered Potter at least seven years in prison. However, she was sentenced to only a first-degree manslaughter charge but will face two years under the ruling of Judge Regina Chu, who justified the two-year sentence due to Potter's mistake.
"This is not a cop found guilty of murder for using his knee to pin down a person for nine and a half minutes as he gasped for air," Chu said, referring to former police officer Derek Chauvin, who was convicted in the death of George Floyd. "This is a cop who made a tragic mistake. She drew her firearm thinking it was a Taser, and ended up killing a young man."
The disappointment was evident in Wright's family who were left stunned by the lenient sentencing.

"While there is a small sense of justice because she will serve nominal time, the family is also deeply disappointed there was not a greater level of accountability," their attorney Ben Crump said in a statement. "The Judge's comments at sentencing showed a clear absence of compassion for the victim in this tragedy and were devastating to the family."
Wright's mother Kate Wright expressed her frustration, saying "This is the problem with our justice system today. White women tears trumps justice"
Wright's father Arbuey Wright echoed similar sentiments.
"They were so tied up into her feelings and what's going on with her that they forgot about my son being killed."
Ottawa Police Arrest Over 100 Protesters
Protestors at the Canadian capital were arrested Friday following ongoing demonstrations of protest against pandemic restrictions.
After almost a full month of a fleet of truckers in Ottawa, hundreds of armed Canadian police officers arrested protesters from truck to truck in a series that led well into Saturday. A law that passed roughly one month ago required truckers who cross the Canadian border into the U.S. to be vaccinated. But just days following Prime Minister Justin Trudeau's declaration of the country's first national emergency, a historic scene erupted.
Ottawa police claimed that protesters assaulted police officers in a tweet on Friday that read, "Protesters are assaulting officers, have attempted to remove officer's weapons. All means of de-escalation have been used to move forward in our goal of returning Ottawa to its normalcy."

Protesters reportedly used gas canisters, smoke grenades, fireworks, and additional miscellaneous items in an attempt to attack the officers at the scene.
Another tweet read, "PROTESTORS: We told you to leave. We gave you time to leave. We were slow and methodical, yet you were assaultive and aggressive with officers and the horses. Based on your behavior, we are responding by including helmets and batons for our safety.
According to Ottawa police, nearly 170 people were arrested and 46 vehicles were removed from premises.