Fueled by Hatred, Mass Shootings Spread Across The US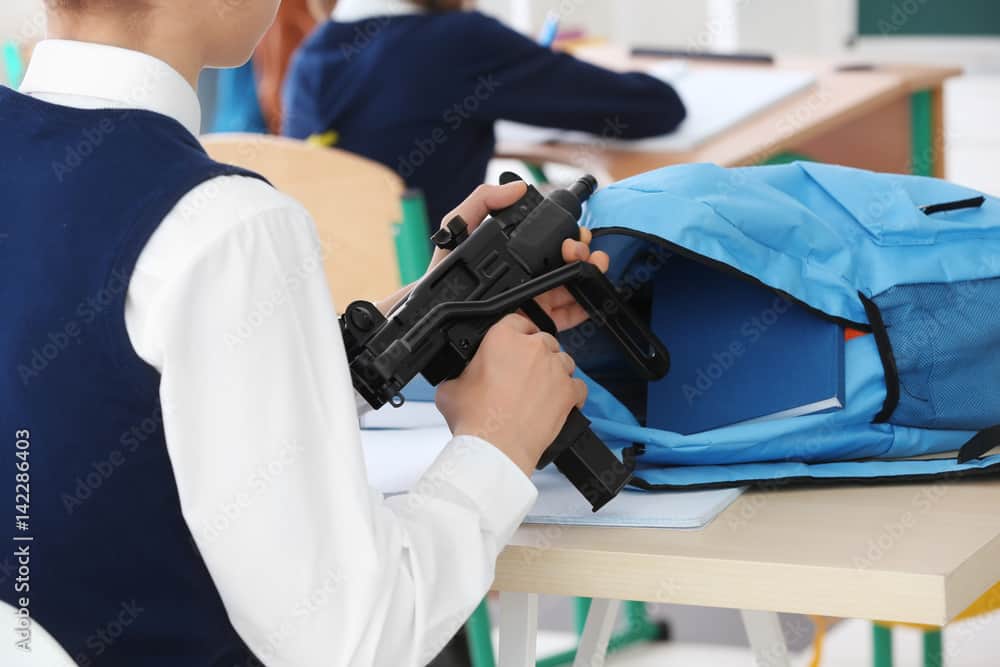 Over a weekend that feels too common in the United States, mass shootings once again dominated headlines across the country.
A racially-charged attack in Buffalo killed ten people and injured three. In California, one person was killed and five were wounded by a gunman motivated by hate against the Taiwanese community. More mass shootings in Houston, Amarillo, and Winston-Salem brought the total count for the year to more than 200.
At the current rate, 2022 is becoming the deadliest in years for gun violence.
At least two of these attacks are actively being investigated as hate crimes. Last fall, the number of attacks motivated by race, ethnicity, disability, gender identification, or sexual orientation reached its highest point in twelve years.
Mass Shootings in Buffalo
On Saturday, ten people were killed when an 18-year-old gunman entered a Tops Friendly Markets grocery store and began firing. The suspect, Payton Gendron of Conklin, New York, has a history of violent threats. A year earlier, he was taken to a hospital for a mental health evaluation after threatening a school shooting at his high school. He graduated from the school a few months later.
The Buffalo mass shootings appear to be fueled by racial hatred. Federal agents reported that the suspect, who is white, has a history of visiting websites promoting white supremacy and posting potential targets on social media. The gunman traveled 200 miles from home to stake out the store in a predominately Black community. The day before the shooting, the suspect was asked to leave the store when the store manager noticed him around the premises bothering customers.
When Gendron returned to the store the next day around 2:30 p.m., he was armed with an assault-style rifle and a camera to live steam the attack on the platform Twitch. He immediately shot four people in the parking lot and entered the store, where a security guard attempted to shoot and stop him. The gunman wore protective gear and killed the security guard before continuing into the store, killing and wounding others until he surrendered to Buffalo police.
Police believe that the shooter intended to continue his shooting rampage at other stores in the area. Gendron left behind a manifesto describing himself as a white supremacist and anti-Semite.
California
On Sunday, one person was killed and four others critically injured while attempting to disarm a shooter at a Laguna Woods church. The gunman opened fire on churchgoers who had gathered for a luncheon celebrating a pastor who recently returned from a mission trip to Taiwan. The shooter was subdued by the victims when he tried to reload. They tackled him, hit him with a chair then tied him with an extension cord until authorities arrived at the scene.
David Chou, a 68-year-old from Las Vegas, is being charged with one count of murder and five counts of attempted murder. Chou is an American citizen from China and drove more than 200 miles to the church.
The incident occurred at the Geneva Presbyterian Church, part of an established retirement community not far from Laguna Beach in southern California.
Orange County Sheriff David Barnes said that the shooting was being investigated as a hate crime. The incident "was a politically motivated hate incident, a grievance that this individual had between himself and the Taiwanese community at large," according to Barnes.
The victims were members of the Irvine Taiwanese Presbyterian Church, which conducts weekly services at the Geneva Presbyterian location.
Increased Violence
Violent crimes, which had been in decline since the 1990s, have increased over the past two years and rose five percent in 2021. Experts and logic suggest that much of this increase is related to pent-up stress from multiple quarantines, job instability and economic concerns, added to the country's polarization and general distrust.
The level of hate crimes has increased even more. Overall, Black Americans are the most targeted group, but others are being attacked in specific cities, whether the victims are part of LGBTQ, Jewish, or Asian-American communities. Hate crimes against Asian-Americans have seen the most significant increase, up 339 percent in 2021 compared to the previous year. In New York City, all hate crimes have increased 76 percent this year, with nearly half targeting Jewish people.
A 2022 Pew Research study indicates that 81 percent of Asian-Americans feel that violence against them has increased. A third have changed their routines because of these concerns. Black and Hispanic adults also have ongoing concerns about their safety. A third of Black adults state they worry every day at minimum about racially motivated threats or attacks.
The possibility of violence slowing in the near future is unlikely. Historically, violent crimes increase in the summer months, and with more businesses open and fewer restrictions in place in 2022 there are more opportunities for hate to spread.