213th Mass Shootings This Year Deadliest So Far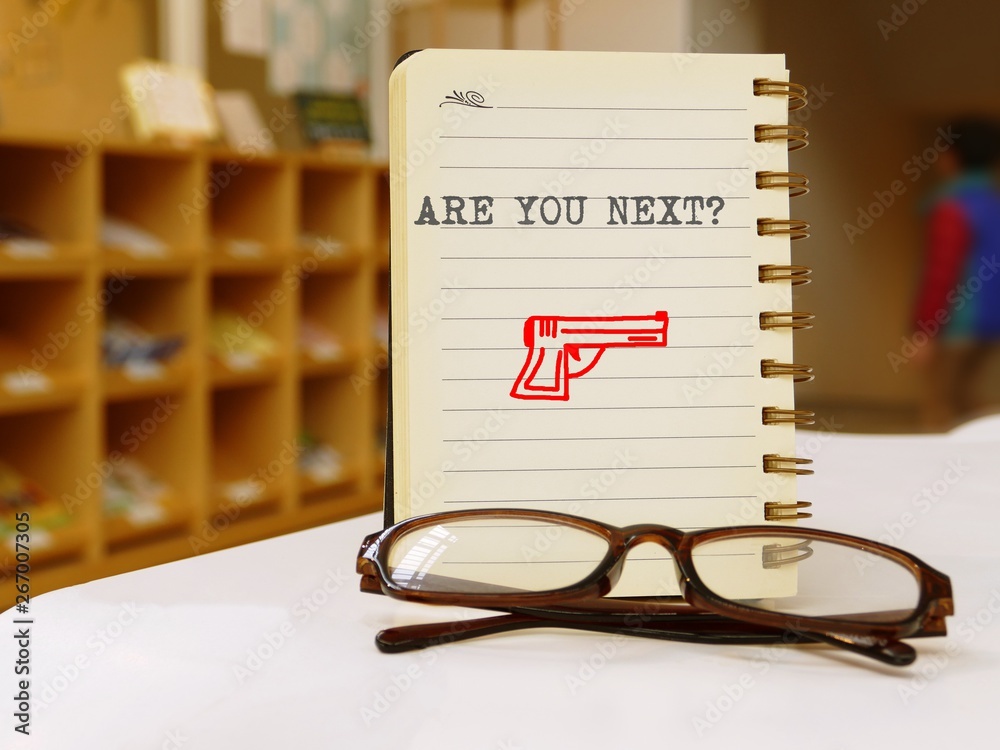 Just ten days after an 18-year-old man killed ten people in a Buffalo supermarket, another 18-year-old committed one of the deadliest mass shootings in the nation's history.
Salvador Ramos, a Uvalde High School dropout, murdered 19 children and two teachers at Robb Elementary School, injuring 17 others. It was the most deadly school shooting in a decade and the ninth most deadly mass shooting in the United States since 1950.
Despite the devastating violence, the news has been met with reactions on all sides that have become predictable. "Another day, another mass shooting," hundreds of users Tweeted in the says surrounding the Uvalde massacre. With gun control legislation stalled in a 50-50 Senate, hopes for change have dwindled.
Timeline Leading Up to Uvalde Massacre
Details have emerged about the events leading up to Tuesday's mass shooting in Uvalde.
According to the Texas Tribune, Ramos legally purchased two AR-style rifles and 375 rounds of ammunition from a federally licensed gun store in the days immediately after his 18th birthday on May 16.
Before driving to Robb Elementary School, Ramos shot his grandmother at her residence. He then drove his vehicle to the elementary school, where he crashed the car in a nearby ditch. Sgt. Erick Estrada of the Texas Department of Public Safety told CNN they initially received a report that "a man with a gun had crashed nearby the Robb Elementary School." According to Estrada, Robb was wearing body armor.
In a news conference on Wednesday, Texas Governor Greg Abbot said that gunman had sent three private messages to someone about 30 minutes prior to beginning the shooting spree at Robb Elementary. "I'm going to shoot my grandmother," "I shot my grandmother," and "I'm going to shoot an elementary school," they read. Meta spokesperson Andy Stone clarified via Twitter that the messages were discovered after the tragedy had already occurred.
Ramos was a troubled teen who experienced bullying for having speech impediments and wearing eyeliner. According to Santos Valdez Jr., a friend of Ramos' who spoke to the Washington Post, Ramos would drive around at night shooting random people with a BB gun and egging cars.
Shooting at Robb Elementary Leaves 22 Dead, 17 Injured
After crashing outside the school, Robb ran towards the school and almost immediately exchanged fire with multiple school district security officers, wounding three. The gunman then barricaded and locked himself in a double classroom, where he began shooting.
Law enforcement and border patrol arrived on the scene but were not able to enter the classroom until a school official gave them a master key. The gunman was eventually killed after being in the school for between 40 minutes and an hour, according to CNN.
New Normal
Mass shootings have become so normalized that there are more mass shootings in the United States than there are days in the year. Less than six months into 2022, the country has already faced 213th mass shootings — over half of which have been deadly. All of them have been perpetrated by men.
According to polling, Americans (Democrats and Republicans alike) now fear mass shootings more than Islamic terrorism. According to Everytown, over 3,500 US children are killed by gun violence every year, and they estimate that 3 million US children are exposed to shootings per year. These numbers don't just include headline-making mass shootings in schools, but also the day-to-day gun violence Americans have come to expect.
The US has more guns per capita than any other county on Earth — by far. With an estimated 120.50 guns per person (based on 2017 data), it has nearly twice the amount of guns per person as the next highest-ranked county: the Falkland Islands (a South Atlantic archipelago with a population of 3,000).
A large portion of mass shootings are instances of domestic violence, making up over half (57%) of shootings in one early 2019 survey. Women in the US are 28 times more likely to be killed with guns than in other high-income countries, according to Everytown. (This is higher than the general gun comparative gun homicide rate, which is 25 times more than other high-income countries).
Despite decades of increasingly troubling statistics and cycles of tragedy and outrage, progress on the issue is stalled. Partisan politics divide the country and Congress, dashing hopes of any serious solution.
Stalled Debate Over Solutions
Multiple gun control laws, including some that are supported by a majority of the American public, are currently stalled in Congress.
Enhanced Background Checks Act of 2021 (H.R. 1446) would close the "Charleston loophole," which allows some gun sales to proceed without background checks. That bill passed the house in 2021 but is now stalled in the Senate after Sen. Chuck Grassley (R-Iowa) objected to it passing by unanimous consent.
Bipartisan Background Checks Act of 2021 (H.R. 8), would increase the federal background check requirement for gun sales to weed out felons, illegal immigrants, spousal abusers, and the severely mentally ill. It also passed the house, including with support from eight Republicans, but then failed in the Senate after a 54-46 vote (60 votes are needed to overcome a filibuster).
Neither of these bills, however, would necessarily have stopped the most deadly school shootings. Some experts recommend raising the minimum age to buy a gun — the perpetrators of most school shootings are under 21. However, courts overturned attempts to restrict gun sales to young adults, citing the Second Amendment.