Weekend Reviews: Evidence Mounts That Trump May Face Criminal Charges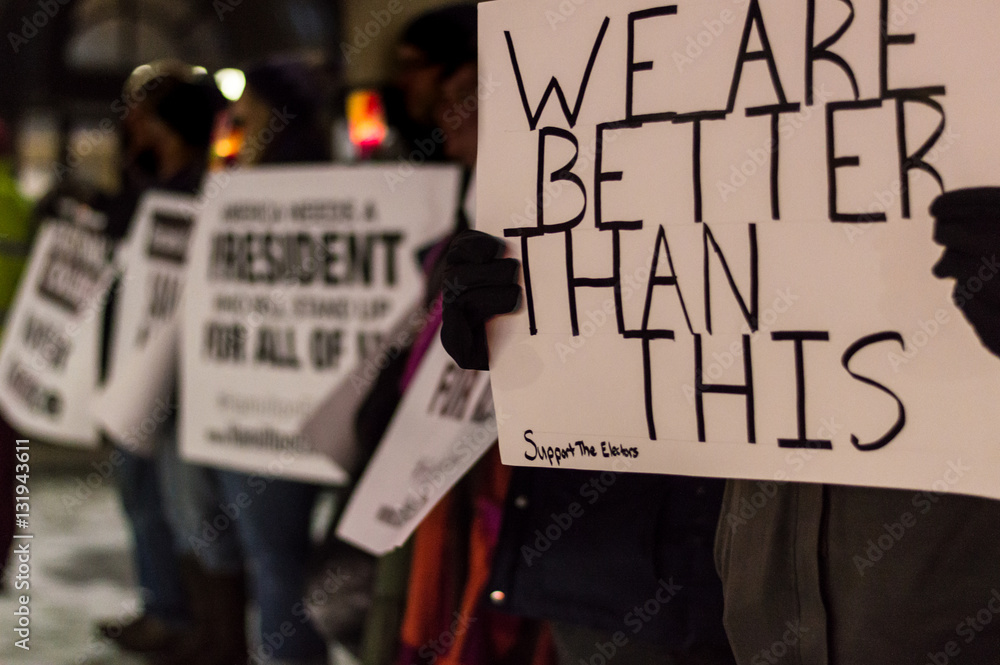 As the January 6th Committee concludes the first three hearings of its investigations into the 2021 Capitol attack, key figures have articulated that there is a growing wealth of evidence that would provide sufficient impetus to charge former US President Donald Trump with serious criminal convictions.
Some ex-justice department lawyers have stated that events at the hearings have significantly increased the chance that Trump would be charged with some manner of crime in relation to his words and actions surrounding the events of the Capitol attack.
These include a fraud charge for his creation of an "election defense fund", which accumulated $250m in donations, that ultimately did not really exist, with donation funds being funneled towards Trump's personal political action committee and several Trump properties. According to recently released ABC polls, 6 in 10 Americans believe Trump should be criminally charged for J6 riots. A Co-Host at Project Lincoln, Lisa Senecal Twitted a fundraising email Trump Save America Pack purportedly sent to a supporter asking for donations.
"The January 6 committee's investigation has developed substantial, compelling evidence that Trump committed crimes, including but not limited to conspiracy to defraud the United States and obstruct official proceedings," said Michael Bromwich, a former DOJ Inspector General.
The prosecution of Trump would have to focus on how he willingly ignored election results and intentionally sought to subvert them. If successfully prosecuted, he would join the over 800 individuals charged with seditious conspiracy in relation to the events.
Attorney General Merrick Garland commented that "We're just going to follow the fact wherever they lead…to hold all perpetrators who are criminally responsible for January 6 accountable, regardless of their level, their position, and regardless of whether they were present at the events of January 6."
Obstacles to the case include gathering enormous legal resources to take on such a high-profile case, as well as questions about Trump's own state of mind around that time.
"Bizarrely, Trump's best defense to the mountain of evidence that proves these crimes seems to be that he was incapable of forming the criminal intent necessary to convict." Said Michael Bromwich, Inspector General.
Bitcoin and Other Cryptocurrencies Take Dive as Markets Tumble
Bitcoin dropped below the significant price indicator of $20,000 on Saturday, the lowest pricepoint it has experienced since late 2020.
Largely considered the Cryptocurrency Gold Standard, the price of the expensive cryptocurrency has fallen almost 10%, at some points dipping below $18,000 from an all-time peak of $69,000.
Many industry analysts had not believed that the cryptocurrency would ever fall below $20k again, making the market dive that much more severe in the eyes of investors.
Many other cryptocurrencies have experienced marked falls in value in the last few weeks, with Ethereum dropping below $1,000 at certain points over the weekend.
The volatility in the crypto market has echoed stagnation in other areas of the economy, with Wallstreet experiencing its worst week since early 2020 when the initial phase of the Coronavirus pandemic cause widespread financial panic.
Many investors have begun to sell off riskier assets because central banks have raised interest rates to combat quickening inflation. The higher interest rates are oftentimes a financial double-edged sword that can reduce inflation rates, but also heighten the risk of inducing a financial recession.
The overall market value of cryptocurrency assets has taken a dramatic reversal in the past few weeks, with total assets dropping from $3 trillion to less than $1 trillion, with markets reporting a total value of $816 billion as of Saturday.
The volatility of crypto markets has alarmed governing bodies, with congress introducing bipartisan legislation in the senate to regulate the digital assets to some degree.
Cryptocurrency exchange platform Coinbase announced last week that it had begun some rather massive layoffs of staff, calling the coming period of time a "crypto winter", according to founder Brian Armstrong.
Gustavo Petro Wins Colombian Election To Become The Nation's First Leftist President
Gustavo Petro was elected President of Colombia on Sunday, a turn of events that some found surprising given his leftist persuasion and former status as a political outsider.
Petro received 50.57 percent of the vote, edging out main competitor Rodolfo Hernandez, an authoritarian businessman who ran on an intense anti-corruption platform.
The election of Petro sets the nation on a drastically different path, and perhaps reflects a growing dissatisfaction with the Colombian public with the growing levels of poverty and inequality in the Latin American nation.
Both Petro and his opponent had run themselves as anti-establishment candidates that represented new life for the embattled nation, albeit from very different angles.
Petro has expressed a desire to revamp the country's economic system, one that he claims is overly dependent on oil exports and a savage and illegal cocaine industry. He calls for ceasing the oil exploration, developing underdeveloped industries, and expanding social programs all the while beginning to tax the rich in heavier ways.
"What we have today is the result of what I call 'the depletion of the model'…the end result is brutal poverty." Said Petro in a statement.
Petro will assume power in August, and will immediately be tasked with addressing a multitude of pressing issues, including widespread poverty that has prompted record levels of Colombian citizens to immigrate to the United States since the beginning of the year.
Petro has also expressed interest in reassessing the country's relationship with the United States, as well as shifting focus to protecting the Colombian Amazon as a crucial deterrent to the world's developing climate crisis.
"Because saving the Amazon rainforest involves some instruments, some programs that do not exist today, at least not with respect to the United States," Petro stated.
"It is, in my opinion, the priority."