Liz Truss Becomes the UK's Newest Prime Minister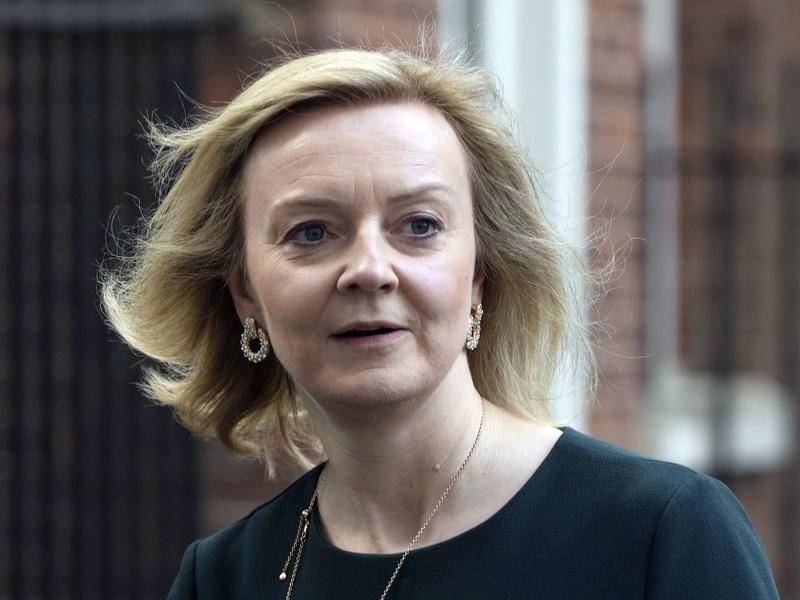 On Tuesday, Liz Truss became Britain's third prime minister in three years, taking the place of Boris Johnson. 
As per tradition, Truss, 47, met Queen Elizabeth II in Balmoral, Scotland where she was formally appointed to form a government. 
"The Queen received in Audience The Right Honourable Elizabeth Truss MP today and requested her to form a new Administration," a Buckingham Palace statement said.
"Ms. Truss accepted Her Majesty's offer and kissed hands upon her appointment as Prime Minister and First Lord of the Treasury," the statement added.
Truss, who served as foreign minister in the previous government, entered office after winning a majority of votes in a Conservative Party leadership election decided by fewer than 200,000 dues-paying Tory activists.
Liz Truss addressed the nation shortly after entering office and told the British people they have the strength to "ride out the storm" – a statement in reference to the UK's current cost of living crisis. 
"As strong as the storm may be, I know that the British people are stronger," she said in her first address to the nation.
Upcoming Challenges
The new Prime Minister will be facing a difficult economic challenge, with the British pound sinking to its lowest level against the U.S dollar since 1985. Additionally, according to the Bank of England, inflation is at a 40-year high at 10.1% with the potential to rise to 13% by year-end.
Truss's agenda includes cutting taxes, a move she claims will reboot the stalled economy. She has promised to reverse the recent increase in national insurance and cancel a scheduled corporation tax increase. 
"We will transform Britain into an aspiration nation with high-paying jobs, safe streets, and where everyone everywhere has the opportunities they deserve," Truss said. "I will take action this day and action every day to make it happen."
This will be the first time in cabinet history that none of the member positions are held by a white man. Instead, Truss has chosen to bring in Suella Braverman as home secretary and James Cleverly as foreign secretary as well as the cabinet's first ever black Chancellor of the Exchequer, Kwasi Kwarteng. 
Reactions From Around the World
President Biden tweeted Tuesday, stating, "I look forward to deepening the special relationship between our countries and working in close cooperation on global challenges, including continued support for Ukraine as it defends itself against Russian aggression."
French President Emmanuel Macron offered Liz Truss his congratulations. 
"The United Kingdom is a great country that, like us, is committed to defend democracy, by the side of Ukraine, and that also needs to strengthen its energy sovereignty and win the battle against climate change," the French leader said.
Russian Foreign Minister Sergei Lavrov accused the former UK foreign secretary of being unwilling to compromise and said her approach would not help the UK internationally.
"London has for quite a long time been actively trying to compensate for the loss of identity and influence in the EU by taking drastic steps on the world stage," he said.
Ukraine's President Volodymyr Zelensky said he looked forward to working with Ms. Truss.
"We in Ukraine know her well – she has always been on the bright side of European politics," he said. "And I believe that together we will be able to do a lot more to protect our nations and to thwart all Russian destructive efforts."
According to pollster YouGov, only one in seven voters in the United Kingdom expects her to perform better than her predecessor, Boris Johnson.
Background Experience 
Truss has been a Member of Parliament (MP) for South West Norfolk since 2010. Truss served in various Cabinet offices under prime ministers David Cameron, Theresa May, and Boris Johnson.
Liz Truss acted as Parliamentary Under-Secretary of State for Childcare and Education from 2012 to 2014 before being appointed to the Cabinet by Cameron as Secretary of State for the Environment, Food, and Rural Affairs in the 2014 cabinet reshuffle.
In July 2016, Truss assumed the role of Secretary of State for Justice and Lord Chancellor, becoming the first female Lord Chancellor. 
Truss was appointed Chief Secretary to the Treasury in 2017 and then Secretary of State for International Trade and President of the Board of Trade under Boris Johnson in 2019 followed by an additional role of Minister for Women and Equalities in September 2019.
She was promoted to Foreign Secretary by Johnson in the 2021 cabinet reshuffle.
"There is no money, a potential crisis of confidence in the U.K. economy, and a fractious and rebellious party to control. Truss will struggle to be the mistress of her own destiny," wrote Robert Shrimsley of the Financial Times. "She is going to have to be one of the great premiers just to be a merely good one."