Herschel Walker: The Controversy Continues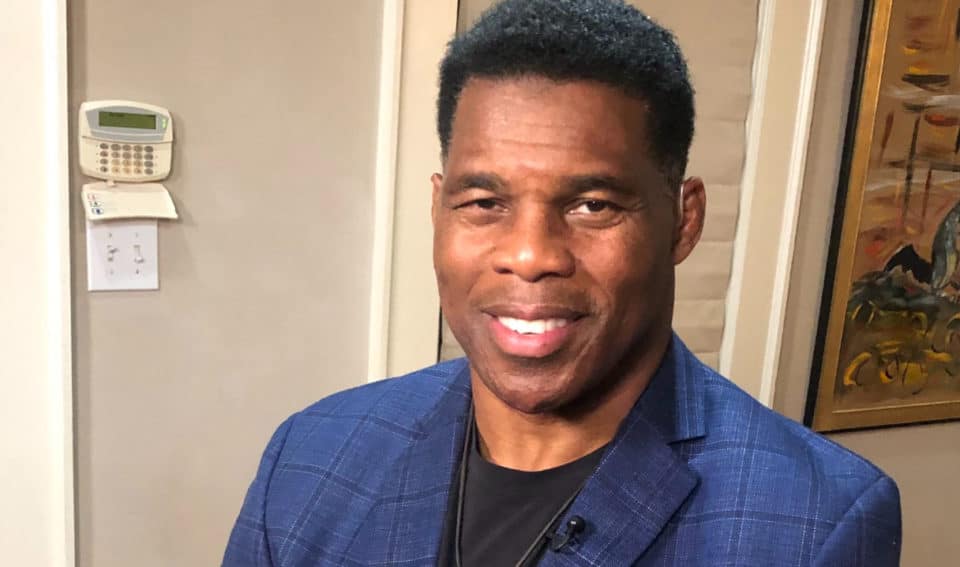 Herschel Walker's Senate campaign cut ties with its political director Taylor Crowe on Wednesday, weeks before Georgia elections.
The Daily Beast reported earlier that Walker, Georgia's Republican nominee for Senate, paid for a woman's abortion after the two conceived a child while dating in 2009.
The woman – who originally asked to remain anonymous – provided a $575 receipt from the abortion clinic, a bank deposit receipt that showed an image of a signed personal check for $700 from Walker, and a "get well" card she claimed was signed by Walker.
Furthermore, the Daily Beast independently corroborated details with the woman's close friend who had aided in her recovery years ago.
Walker's Immediate Response
Walker, on Monday, denied the report calling it a "flat-out lie" and a "repugnant hatchet job."
"Now, they're using an anonymous source to further slander me," Walker said in a tweet on his official account. "They will do anything to hold onto power. It's disgusting, gutter politics."
In an interview with Sean Hannity, Walker said he didn't know the woman nor had he seen the card.
The Daily Beast later revealed that the woman making the allegations was the mother of one of Walker's children. The anonymous woman said that his defense sounded ridiculous.
"Sure, I was stunned, but I guess it also doesn't shock me that maybe there are just so many of us that he truly doesn't remember," she said. "But then again, if he really forgot about it, that says something, too."
Walker is currently in a tight race against the state's Democratic senator Raphael Warnock. As part of his campaign, Walker has stated that he wants to put a complete ban on abortions, saying, "there's no exception in my mind … Like I say, I believe in life. I believe in life."
After Walker denied the report, one of his sons, conservative social media influencer Christian Walker, released a series of statements and videos condemning his father.
"I don't care about someone who has a bad past and takes accountability. But how DARE YOU LIE and act as though you're some 'moral, Christian, upright man,'" Christian Walker said in one tweet.
"You're not a 'family man,'" Christian Walker said in another post.
"I was silent, lie after lie after lie; the abortion card drops yesterday. It's literally his handwriting in the card. They say they have receipts, whatever. He gets on Twitter. He lies about it. Okay, I'm done. Done. Everything has been a lie," Walker said.
Republican National Support
Republicans and anti-abortion groups across the country have come to Walker's defense despite the accusations. With an evenly split Senate, Republicans are hopeful to flip the Georgia seat. They're looking to take control of the chamber and Herschel's success in the upcoming election is critical to this flip.
"What I'm about to say is in no means a contradiction or a compromise of a principle. And please keep in mind that I am concerned about one thing, and one thing only at this point. I don't care if Herschel Walker paid to abort endangered baby eagles. I want control of the Senate," said Dana Loesch, a conservative radio host and former spokesperson of the NRA.
"Walker is being slandered and maligned by the 'fake news media' and obviously, the Democrats," former U.S President Donald Trump said on his social media platform Truth Social.
"It's very important for our county and the great state of Georgia that Herschel Walker wins this election," he added.
The National Right to Life Committee, the country's largest national anti-abortion organization, called the report a "series of attempted Democratic character assassinations."
Not all Republicans are willing to back Walker, though with Georgia's second-highest-ranking Republican saying the GOP has only itself to blame for betting on Walker to unseat Senator Raphael Warnock.
The Republican Party should never have put forth "an untested and unproven first-time candidate," like Walker in a pivotal election, Lieutenant Governor Geoff Duncan wrote in an opinion column published by CNN, a public reflection of rising concern within Republican ranks.
"If we want the American public to take us seriously, we need to take the first step by nominating candidates they should take seriously," Duncan wrote.
Stance on Abortion
Walker has campaigned heavily on banning abortion and has been a vehement pro-life supporter.
Two weeks ago, Walker announced he would back a bill put forth by Sen. Lindsey Graham (R-SC) that would ban abortions federally after 15 weeks.
"Raphael Warnock wants to protect the killing of babies right up to the moment of birth. We need to do better," Walker told Politico in a statement. "I am a proud pro-life Christian, and I will always stand up for our unborn children. I believe the issue should be decided at the state level, but I would support this policy."
Walker said at another campaign stop that "there's not a national ban on abortion right now, and I think that's a problem. I'm pro-life and I'm not going to make an excuse for it."
Walker's opponent, Sen. Raphael Warnock, sidestepped two questions from NBC News about whether he believes Walker's denials. Warnock then pivoted to his support for abortion rights, saying, "The people of Georgia need a senator who will stand with women."