Potential Russia-Ukraine Escalation of Conflict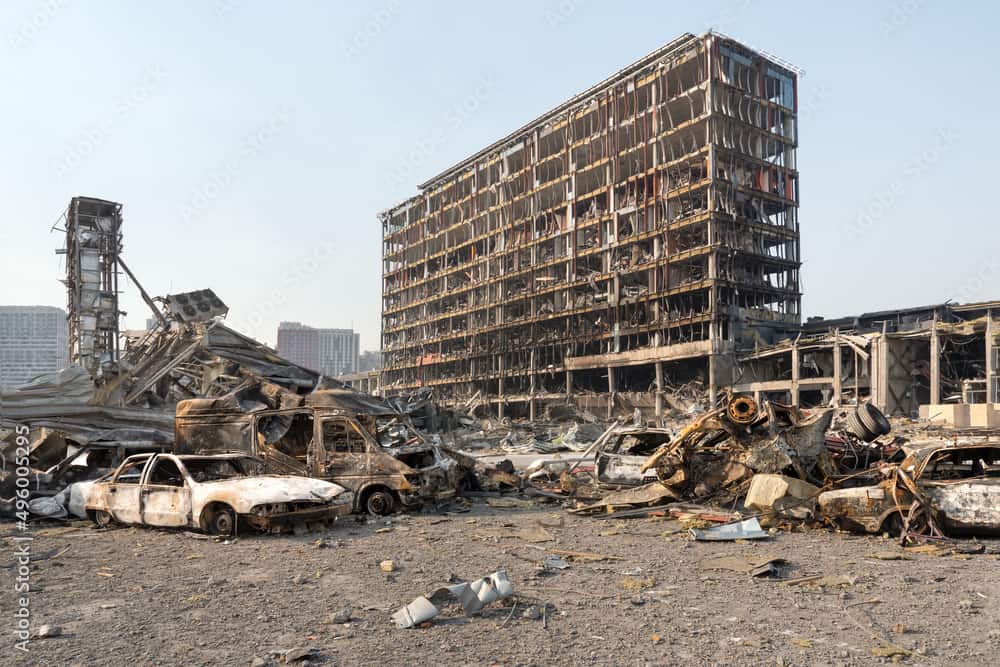 The Russia-Ukraine war has entered its 10th month with no signs of truce as both countries prepare for a new offense in the coming year. 
Ukraine's armed forces Commander-in-Chief, General Valery Zaluzhny, said as soon as January, but more likely in the spring, Russia will launch a big attack from Donbas as well as stage a second attempt to take Kyiv, the capital. 
"The Russians are preparing some 200,000 fresh troops," General Zaluzhny told The Economist. "I have no doubt they will have another go at Kyiv.
Both sides are currently locked in a stalemate battle of attrition as they wait for the soil to freeze. 
"The ground needs to properly freeze before you can move vehicles with more freedom," Justin Crump, a former British tank commander, told The Associated Press.
Military analysts have observed that the current deadlock is beneficial to Ukraine, allowing it to continue receiving more weapons from the West.
"The Kremlin … is seeking to turn the conflict into a prolonged armed confrontation," a senior Ukrainian officer, Brigadier General Oleksiy Gromov, told a news briefing on Thursday.
Ukraine's military General Staff said Moscow's main focus remained on the eastern cities of Bakhmut and Avdiivka.
Russia-Ukraine Ground Fight
In recent days, Ukraine's second biggest city Kharkiv has been left without power after the latest waves of Russian strikes targeting energy stations across the country.
Officials said as many as nine power facilities were hit as Russian forces fired 76 missiles and carried out drone attacks across Ukraine.
"They have set a goal to leave Ukrainians without light, water, and heat," Ukrainian Prime Minister Denys Shmyhal said. "The world should definitely respond to these actions of Russia with quick and decisive steps."
Elsewhere, three people were killed and 13 more injured when a residential building was hit in Kryvyi Rih, and another has died in Kherson. 
Kyiv, the country's capital, has also been affected recently, with the city's subway system being closed off as emergency power cuts are in force in the region.
Oleksiy Kuleba, head of the Kyiv region military administration, said in a Telegram post that "due to the massive attack, a critical infrastructure facility and nine private houses in different districts of the region were damaged."
He said one person had been seriously injured.
"Emergency power cuts are in effect in the region. Hospitals and critical infrastructure are operating on generators," he said.
Ukrainian president Zelenskiy had called on Russia to start withdrawing its troops by Christmas as the first step towards a peace deal, but the Kremlin rejected peace until Zelenskiy accepted the "realities" on the ground.
Asked on Wednesday whether Moscow had seen proposals for a "Christmas ceasefire", Kremlin spokesman Dmitry Peskov said: "No, no such offers have been received from anybody. This topic is not on the agenda."
Escalation Worries
In response, the Pentagon will expand military combat training for Ukrainian forces during the winter months, according to the Associated Press. The U.S. has already trained about 3,100 Ukrainian troops.
According to officials, the training will take place at the Grafenwoehr training area in Germany.
U.S. officials also said this week that Washington would be providing Ukraine with a battery of Patriot air defense missile systems, a potent weapon capable of shooting down Russian missiles.
This has caused concern of escalation, as the Kremlin claims that by the U.S. and the West are helping Ukraine, it effectively means that NATO is now involved in the conflict. It warned Washington the Patriot systems and any U.S. personnel deployed to train Ukrainian troops on using them will be a legitimate target for Russia.
"Such a step … would lead to an escalation of the conflict and increase the risk of direct involvement of the American army in hostilities," warned Russian Foreign Ministry spokeswoman Maria Zakharova at a briefing on Thursday.
NATO Secretary-General Jens Stoltenberg warned that the fighting could spin out of control and morph into "a major war" between the alliance and Russia.
Sanctions
Meanwhile, Putin himself faces new pressure on the home front to end the war that increasingly affects the lives of Russian civilians.
The U.S. announced new sanctions on Thursday against several Russian commercial export companies and close allies of Putin's in an attempt to further punish the president's inner circles.
"Our actions today are a clear message that the United States will not hesitate to continue to use the tools at our disposal to promote an end to, and accountability for, President Putin's unconscionable war," Secretary of State Antony Blinken said in a statement.
Canada continued imposing fresh sanctions on Russia earlier this month, including sanctions against 33 current or former senior Russian officials and six entities involved in alleged systematic human rights violations against Russian citizens who protested against Russia's invasion of Ukraine.
The European Union said Thursday it approved a new package of sanctions aimed at ramping up pressure on Russia for its war in Ukraine.
"These sanctions, we know they are efficient," French President Emmanuel Macron said, adding that the punitive measures should be complemented with financial, military and humanitarian aid to Ukraine. "They are gradually making an impact, including on Russia's capacity to produce and regenerate its weapons."