Tyre Nichols' Death, Victim of Horrific Memphis Police Violence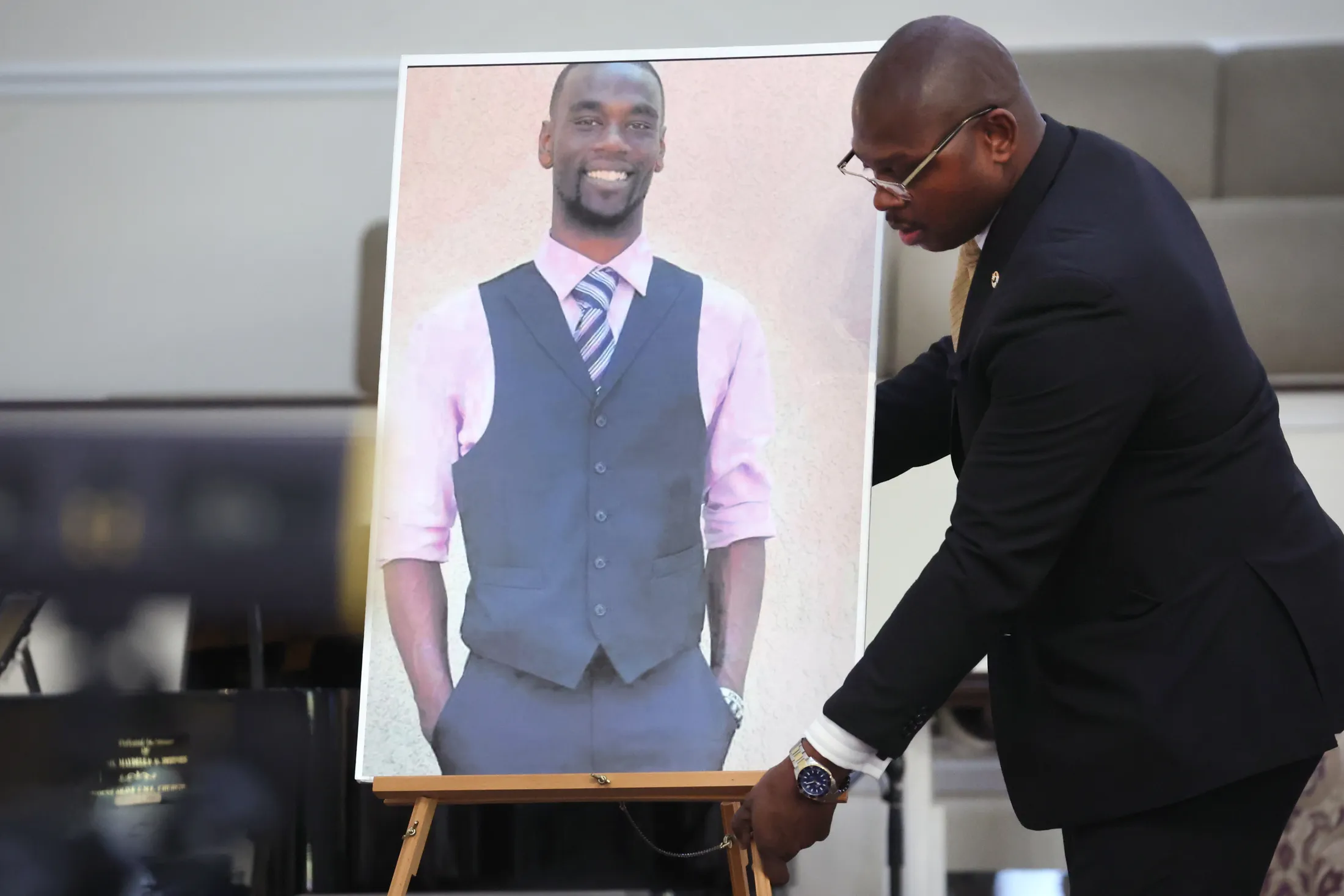 On the night of January 7, Tyre Nichols was driving home when he was pulled over by police for alleged reckless driving. Three days later he was dead.
In a statement from Memphis Police on January 8, Nichols was taken into custody after an initial confrontation with two officers. This confrontation led to rapidly escalating aggression by police officers that resulted in a chase, a second confrontation and Nichol's sustaining critical injuries and requiring hospitalization. 
Nichols' story spread quickly across the country as his death was determined to have been caused by "extensive bleeding caused by a severe beating" during the altercations with Memphis officers.
As others quickly became aware of the tragic violence Nichols suffered, more and more individuals requested Memphis Police Department release the footage of the brutal assault on Nichol's to raise awareness of the injustice acted out against him. 
What the Brutal Footage Reveals
Nearly three weeks after Memphis police took Nichols' into custody, video footage has been made available to the public and its horrifying contents have inspired reactions across the nation. 
In the initial altercation, Nichols was stopped at a traffic light and forcibly pulled from his car then shoved to the ground by Memphis police. This is followed by officers using mase and a taser on Nichols.
Within minutes he escapes officers and flees in the direction of his mother's house. When he is once again detained by police, Nichols was again maced, tasered, beaten with a baton, and battered by all five officers throughout the entire second altercation.
Video footage shows Nichols attempting to explain to officers "I'm just trying to go home" and he also calls out for his mother multiple times. It is later discovered that Tyre Nichols mother, RowVaughn Wells, lives only 100 yards from the scene of the incident.
After the officer's assault, Nichols' is dragged to a police car where he is propped up in a seated position. Officers then stated that Nichols complained he was experiencing "a shortness of breath", at which point Memphis police called an ambulance and Nichols was taken to St. Francis Hospital.
Local Government Response and Aftermath
In the days following Nichols' death, the five Memphis police officers – Tadarrius Bean, Demetrius Haley, Emmitt Martin III, Desmond Mills Jr. and Justin Smith – involved in the incident have since been fired and are currently facing multiple charges including second-degree murder, aggravated assault, aggravated kidnapping, official misconduct and official oppression.
All officers charged in the crime were part of a specialized policing unit launched less than two years prior known as the SCORPION unit – SCORPION being an acronym for Street Crimes Operations to Restore Peace in Our Neighborhoods. In an official statement released the day after the harrowing footage of Nichol's assault became public, Memphis Police announced they had resolved to permanently disband the unit.
In a live streamed press conference on January 23 led by Ben Crump, one of the Nichol's family's attorneys, Crump described the police footage as "troublesome on every level" and reflected the treatment inequities individuals experience at traffic stops dependent on their race.
"We have to say to America – how you would treat our white brothers and sisters when you have a traffic stop with them, you have to treat us black and brown citizens the same way" said Crump. "You can't keep killing our young black people over traffic stops."
Two days prior to the public release of the footage, Memphis Police Chief Cerelyn Davis released a video statement where she addressed the "tragic loss" of Tyre Nichols, emphasizing the importance of "absolute accountability for those responsible for Tyre's death."
Chief Davis described the incident as "heinous, reckless and inhumane" and stated she expected those who watched the then-upcoming video to feel "outrage at the disregard of basic human rights" yet insisted the release of the video was not "a calling card for inciting violence or destruction."
Public Response and Support
Nichols' family has asked for others to show their support for Tyre by protesting and calling for justice but doing so in a peaceful manner.  This has led to people across the country taking to the streets to stand against police brutality and express their frustration with current policing in the country. Some have turned to churches and other religious gathering centers to reflect on the violence and hold vigils in remembrance of Tyre Nichols and other victims of police violence.
The history of police brutality in the United States is generations old yet equally heartbreaking at each new occurrence. Tyre Nichols is another victim of the excessive police force and violence experienced by too many citizens. The story of his death serves as a horrific reminder that violence and brutality at the hands of officers intended to serve and protect the public is still ever-present in the US policing system. 
Tyre Nichols was an avid skateboarder, nature photographer, San Francisco 49ers fan, father to his 4-year-old son and described by many close to him as a "free-spirit" who "marched to the beat of his own drum."