Militant Leader Arrested In Lagos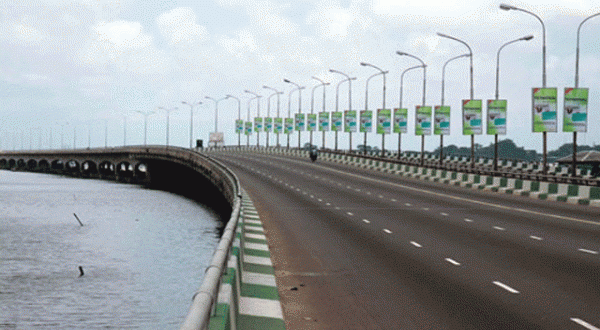 The Nigeria Police Force has arrested a suspected leader of a militant gang planning to bomb the Third Mainland Bridge in Lagos.
NPF Spokesman, DCP Don Awunah, said in a statement in Abuja that arms and ammunition recovered in connection with the crime are; two cartons of explosive devices, 125 detonators and two AK 47 rifles.
The principal suspect Abiodun Amos, 43 according to the police, is a native of Ese Odo Local Government Area of Ondo State.
He said that Amos, alias Senti was arrested on Nov. 2, at a hideout at the bank of Majidun River in Ikorodu Area of Lagos State and the two AK 47 rifles were recovered from him.
He is an Explosives Expert who specializes in assembling and modifying large scale Improvised Explosives Devices (IED) for terrorist act.
"The suspect also volunteered confessional statement to the Police and named other members of the militant group that are still at large.
"In the course of further investigation into the case, one of the suspects at large mentioned to the Police by the principal suspect as the person in possession of their explosive devices was trailed.
"The detonators were trailed by the IRT operatives on Dec.26, 2016 while being conveyed in a Toyota Camry Car.
"Two Cartons of Galantine Dynamite Explosives and 125 Detonators in the boot of the Car in a location in Ikorodu Area of Lagos state were discovered.
"The suspect was on his way to link up with the other members of the militant gang to blow up the 3rd mainland bridge.
"The suspect, on sighting the intelligence response team operatives jumped out of the Car and escaped into the nearby bush."
According to him, further investigation is being intensified to arrest all the other members of the militant gang still at large.