We Will Not Succumb To Blackmail, CBN Assures Nigerians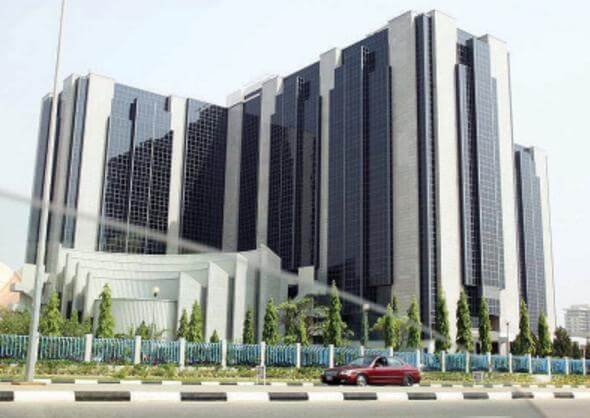 The Central Bank of Nigeria (CBN) has described the Wailing Wailer Group, using the hashtag #OccupyCBN on Twitter, as blackmailers fighting for the interest of economic saboteurs.
In a statement, the apex bank's acting Director, Corporate Communications, Mr Isaac Okorafor, said the allegations by the group were "false and fabricated".
It would be recalled that the group called on Nigerians to come out en mass under the hashtag #OccupyCBN on Jan. 13 to protest at the CBN Headquarters.
The group made allegations of fraudulent Forex trading, round tripping and racketeering in CBN, manipulation of Forex, illegally funding Federal Government budget and shortchanging the Money Deposit Banks' reserve ratio at the expense of the masses.
According to the group, Forex trading has been illegally turned to an exclusive business of "the friends and family of those in power as against the principle of banking, which allows for professionalism in trading and ensuring circulation to the business community for import and export of goods and services".
However, the apex bank spokesperson refuted the allegations and accused the Wailing Wailers of being paid agents of some "selfish interest groups and enemies of the Nigerian economy".
He alleged that the group wanted to create markets for importers to the overall detriment of the Nigerian economy.
He said no amount of blackmail would make the CBN allow a practice whereby local farmers and industrialists who invested heavily in the production of Nigerian made products such as rice, fish, industrial starch, palm produce, wheat and wines would be made to close their farms and factories again.
"It will be economically suicidal for the CBN to allocate our scarce forex to those who will engage in another escapade in senseless importation, which will again discourage our local producers who have borrowed money to engage in agriculture and local manufacturing."
"It will be dangerous to our peasants in the rural areas and indeed to masses of Nigerian workers who are on fixed incomes for the CBN to allow speculators to drive the value of the naira to any level just for the selfish gains of the sponsors of these arrangee protests.
"We assure Nigerians that CBN will not succumb to blackmail," he said.
On the issue of the CBN funding the Federal Government budget, Okorafor said that this had been long addressed, "with clear figures which have been widely publicised'".
He wondered if the group wanted the CBN to withhold advances so that the government would collapse.
Okarafor accused the group of wanting the CBN to fold its arms and allow currency speculators to drive the naira down to a level at which it would be easy for "their paymasters to buy up and take control of the Nigerian economy".