Nigeria Does Not Deserve A 'Failed', 'Clueless' Buhari As President In 2019- Fayose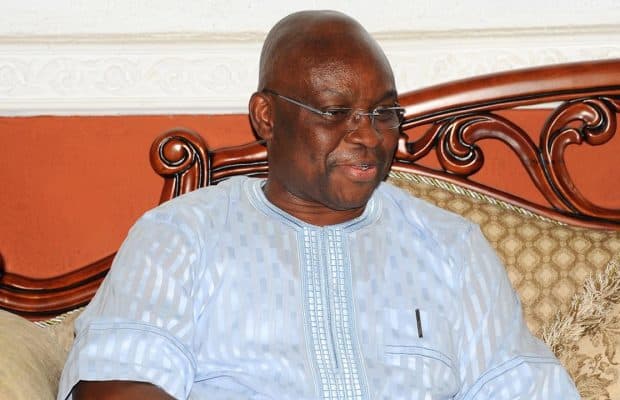 Posted:
April 11, 2018 at 10:50 am / by
James Ojo
/
Reactions have continued to trail President Muhammadu Buhari's declaration to seek re-election in the forthcoming 2019 general elections in Nigeria.
Buhari's re-election stance had been generating heat in the country in recent times, with many in the dark as to whether he would seek the second term in office or not. The situation seemed to have been worsened by the President's silence stance over the issue, though his body language suggests he may gun for the country's top-most political office once more.
But on Monday, he broke the silence, to the surprise of many, publicly announcing his intention to run for another four years. The declaration, reported by Caracal Reports, was made at the National Executive committee, NEC, meeting of All Progressive Congress, APC, in Abuja while addressing leaders of the ruling party, his party.
The President, had while making the declaration, hinged his intention to seek re-election on the clamor by Nigerians for his return in 2019.
However, Buhari, since the declaration has come under attacks from some quarters of the country, who said he ought not to have sought another tenure, based on its poor performance in office during his first term.
Speaking on this, Ekiti State Governor, Ayodele Fayose, has lampooned the President over his recent declaration. Noting that since he (Buhari) could not decipher the "handwriting on the wall" and honorably bow out after the end of his first term, Nigerians would teach him the hard way by showing him the exit door in 2019.
Addressing reporters in Ado Ekiti, the State capital, a shocked Fayose wondered why Buhari, whom according to him, had performed woefully, far beyond the expectations Nigerians had for him in 2015 when he was elected, should seek another term in office.
Explaining why Nigerians should not support his re-election bid, Governor Fayose stated that Buhari is not only too old to lead the country well but has "bungled the opportunity given him by his woeful performance."
The Governor said: "That ambition is dead on arrival. We don't want grandpa as president anymore.
"Nigeria does not deserve a Buhari as president in 2019. Buhari is old and tired. When people don't know when to take their leave and say bye, Nigerians will show them the exit door.
"He has done more harm to this country. His ambition is a means by which Nigerians will tell him good riddance to bad rubbish when they boot him out of office. He is an easy candidate to defeat in the poll for he has failed woefully.
"He has failed in all fronts. He has failed in his so-called fight against corruption; he has failed in the economic front. He has not done well regarding security. People are being killed in large number daily, and Nigerians have no confidence in him.
"His declaration today is a slap on Nigerians in the face of what Nigerians are passing through. His government is not only clueless but in a shambles. He should go home and rest."