Ethiopia Shattering Africa's Political Glass Ceiling With Landmark Reforms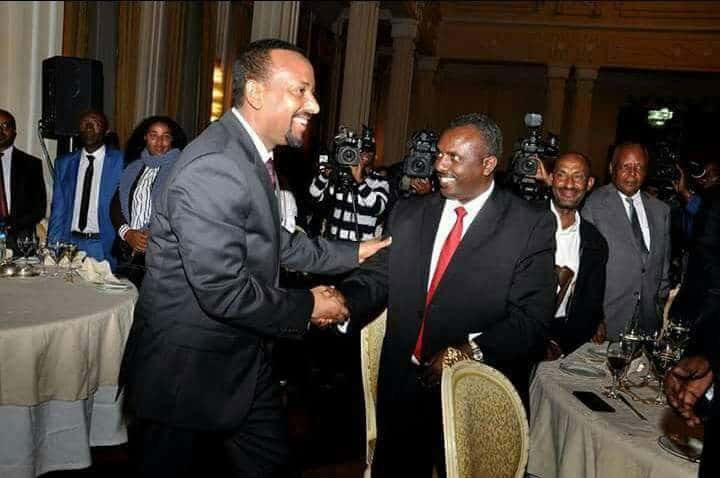 Posted:
November 27, 2018 at 10:37 am / by
James Ojo
/
From strong case for women inclusion in political appointments to inclusive governance, Ethiopia reforms are shattering Africa's political glass ceiling. The country is changing what had hitherto been the status quo and gradually addressing some age-long challenges the continent had grappled with for decades.
Last week, Ethiopia announced Birtukan Mideksa, an opposition chief who recently returned from exile as the head of the country's electoral body, the National Electoral Board of Ethiopia.
The move is latest of the many initiatives of Prime Minister Abiy Ahmed to upturn the once chaotic narrative of Ethiopia to a favorable, prosperous one.
Mideksa's appointment came weeks after her return to the country. She returned to Ethiopia from the United States under an amnesty announced by the Prime Minister.
Many see the move as historic given the timing of Mideksa's appointment. Ethiopia heads for a crucial election in 2020, and a mandate to walk the talk of the Prime Minister's "free, fair and democratic" polls looms large.
"We are appointing her considering her knowledge of the constitution and the law of the nation," Abiy told parliament.
"She might have her own opinions and sayings like anyone, but we believe she will act according to the constitution," he said after several MPs questioned her impartiality given her role in opposition politics.
While Mideksa's appointment shouldn't generate much excitement given a similar allotment of top-notch government positions to women by the Prime Minister, she had become a subject of discussion due to the fact she was, before her appointment, a prominent member of the opposition camp.
With her appointment, Mideksa becomes the most senior former opposition figure to assume a high government post in Ethiopia's recent history. The former judge rose to fame in the county's political sphere following the events that characterized the country's 2005 elections. The controversial elections generated widespread protests which witnessed heavy clampdown from the government, reportedly killing 193 people in the process.
In the heat of the protests, Mideksa was a leading force, something she later paid for dearly. She was jailed in the aftermath of the protests and spent time in and out of prison before fleeing into self-imposed exile in the US in 2010.
Encouraged by the political reforms announced by Abiy since he took office in April, Birtukan returned earlier this month. The two also met in the US recently.
"My new job, in some sense, is similar to being a judge," Birtukan said after her appointment.
"What Ethiopians endured have prepared us to ask the right questions, including through the ballot box," she told the state-affiliated Fana news agency.
Many would be banking on Birtukan's wealth of experience to organize a free and fair election in Ethiopia and further consolidate the Prime Minister's ongoing efforts to build goodwill for his government.
Ushering a new dawn for Africa
Analysts believe the Ethiopian developmental model under the Prime Minister could prove vital in birthing a new Africa if adopted.
Under Prime Minister Abiy, Ethiopia is gradually challenging the old order and shoring up hopes of a new dawn in Africa. Ethiopia, under the Prime Minister for instance recently made history with its decision to allot key offices to women in the country's newly formed cabinet. Women racking up 50 percent of a cabinet and occupying strategic positions such as defense, president and head of the Supreme Court among others is not commonplace in the continent.
The development, no doubt, added weight to calls for greater women participation and inclusion in governance and there are indications such development will rub-off on other countries. Ahead of Nigeria's crucial 2019 elections, for instance, women are seeking to rewrite history, with candidates such as Oby Ezekwesili of the Allied Congress Party of Nigeria (ACPN) and Mrs. Eunice Atuejide of the National Interest Party, (NIP) vying for the country's presidential seat- an office, some believe, are exclusively for the male folks.
Aside from making a strong case for women inclusion in power, Ethiopia is also championing calls for inclusive governance in Africa. Efforts by the Prime Minister to restore rebels groups, hitherto banned from the country into Ethiopia's politics is a conspicuous testimony.
African politics, like in other parts of the world, is one characterized by bitterness; though many believed that of the continent is on the extreme when compared to other areas across the globe. While opposition is key to a functional effective and a vibrant democracy and the society at large, it is hardly effective in most African countries due to heavy clampdowns from the government in power.
The ordeals of Uganda's Robert Kyagulanyi Ssentamu popularly known as Bobie Winne is one. The harrowing experiences of Rwanda's Victoire Ingabire, an opposition leader, is another. 'If you have other opinions, they put you in jail,' Ingabire told CNN. Such phrase as join-the-opposition and face the music has hardly helped any society, a major reason Africa is still slacking on major development indices.
The recent developments across Ethiopia are essential for Africa's resurgence. Ethiopia is a definition of a nation in the woods prior to Abiy's emergence as Prime Minister. Years of bitter rivalry with neighboring countries such as Eritrea, Somalia among others have stunted Ethiopia's economic and political development. Inter-ethnic clashes were also reaching a crescendo.
However, the table has turned today, with various initiatives of Abiy's administration- a model that other African leaders could take a cue from to achieve the continent's quest for rapid socio-economic development.