Weekend Review: 7 Dead In Another Texas Shooting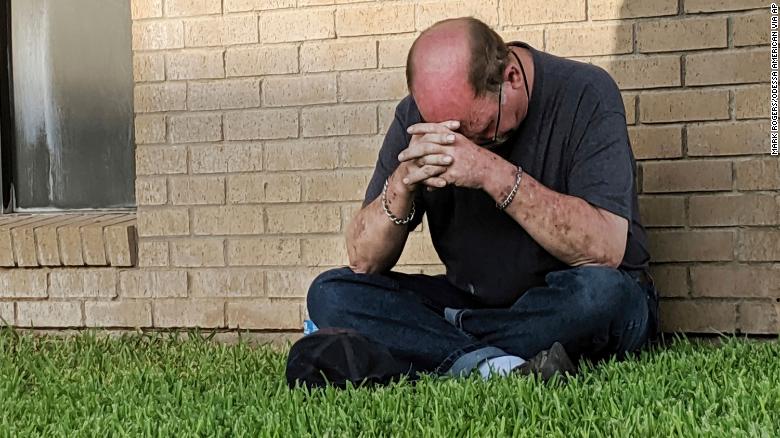 On Saturday, a 36-year-old man went on a shooting spree in Texas which left 7 dead and more than 20 wounded. 
Seth Ator was pulled over by police for failing to use his turn signal and began firing upon officers with what they described as an AR-style weapon. According to police, Ator began shooting at them before his vehicle had even made a complete stop.
Ator then fled the scene and began firing randomly at other motorists and passersby. Those killed during the spree were between the ages of 15 and 57, though police have yet to release the names of some of the victims. An infant was also injured but is expected to recover.
The gunman was eventually killed by police during a shootout after trading his vehicle for a postal truck and continuing the shootings nearly 20 miles from where they started.
Police do not know the shooter's motive yet but are allegedly searching a property reported to be connected to him.
A day after the shooting, and weeks after a gunman killed 22 people in an El Paso Wal-Mart, laws which loosen gun restrictions — making it easier to have guns in schools and churches — were effected in the state.
Epstein Accuser Alleges Forced Sex with Prince Andrew
A woman who accused disgraced and deceased financier Jeffrey Epstein of forcing her to act as a sex slave while she was still a teen also renewed allegations that she was required to perform sexual acts for Britain's Prince Andrew.
Virginia Giuffre is one of many who have accused Epstein of various sex crimes, including sex trafficking of minors. Guiffre said in a 2015 federal court filing that she was forced by Epstein to have sex with Andrew while she was underage. Though she did not name the prince specifically, she referred to him as a member of the British Royal Family whom she knew as "Andy."
Andrew, Duke of York, has denied the allegations against him, including seeing Epstein more than infrequently in their relationship. Regarding Epstein, Andrew said he did not "witness or suspect any behaviour of the sort that subsequently led to his arrest and conviction" but admitted it was a mistake to continue seeing him after his 2010 conviction for sex crimes.
On Tuesday, Guiffre addressed press and said Andrew "knows what he's done and he can attest to that," adding that she hopes he "comes clean about it."
Protests in Hong Kong Escalate
Riot police in Hong Kong clashed with thousands of protesters, responding violently to those who were gathering in defiance of a government ban on protests.
Hong Kong police commander Kwok Pak Chung said on Friday that protesters could face up to five years in jail but tens of thousands of people showed up for demonstrations in spite of the warning.
Mass protests have been occurring in Hong Kong for months. The demonstrations were provoked by legislation that would have allowed extradition of Hong Kong residents to China for certain crimes, a measure opponents argue could be used to target critics of the country.
Police used batons and pepper spray on protesters and bystanders inside a metro station. They arrested 40 protesters, some of whom were incapacitated. Video from the metro station shows passengers begging with officers who were actively pepper spraying them.
Most of the demonstrators who joined the protest remained peaceful. Some grew violent, throwing objects at government buildings and starting a fire in a shopping district with Molotov cocktails.
Activists call for withdrawal of the bill which initially sparked this summer's protests as well as the resignation of Hong Kong's chief executive, Carrie Lam. While Lam did suspend the controversial bill, she has yet to formally withdraw it and has otherwise ignored or refused to meet the demands of protesters.
Lam has said that Hong Kong is looking into all "legal means" to stop the protests.
U.S. Missile Strike in Syria
U.S. officials report carrying out an attack in the province of Idlib in Syria, killing at least 40 extremists with supposed links to al-Qaeda.
The strike is said to have targeted a jihadist training camp which was hit just after the Syrian government began negotitations for a truce in the province.
U.S. Central Command reported the attack was aimed at those "responsible for attacks threatening US citizens, our partners and innocent civilians."
The ongoing war in Syria has catalyzed a humanitarian crisis, with airstrikes often killing innocent civilians — including many children. Estimates approximate nearly 500,000 people have died or gone missing in the conflict.
Protests in the U.K. Over Parliament Suspension
Britain's new Prime Minister, Boris Johnson, announced plans to suspend Parliament for 23 working days leading up to Brexit. Thousands of people have been holding demonstrations across the U.K. in protest.
Many critics argue that Johnson's decision will likely prevent the U.K. from leaving the European Union with a deal, raising the chances even higher of a no-deal Brexit. Some fear that if the U.K. leaves the E.U. without a deal, the British economy will suffer deeply.
Nevertheless, if Johnson's plan moves forward, Parliament will reconvene with less than three weeks before the day of Brexit to approve a deal unless other measures are taken in the meantime.
Hurricane Dorian Expected to be Disastrous for Bahamas and U.S. East Coast
Hurricane Dorian is anticipated to bring devastation to its path as the Category 5 storm moves on from the Bahamas where it may landfall on Sunday — with winds reaching 220 mph — and closes in on the U.S. southern east coast.
As Dorian made a violent landing, the Prime Minister of the Bahamas tweeted that the islands were "facing a hurricane that we have never seen" and asked for prayer. It is the strongest storm in the Bahamas in modern records.
Dorian is expected to linger and remain a hurricane for five days, with effects in southern coastal states starting Monday night. 4,500 members of the U.S. National Guard have been activated to respond to the storm in Florida.