Impeachment Hearings Begin With Revelation On Trump Ukraine Pressure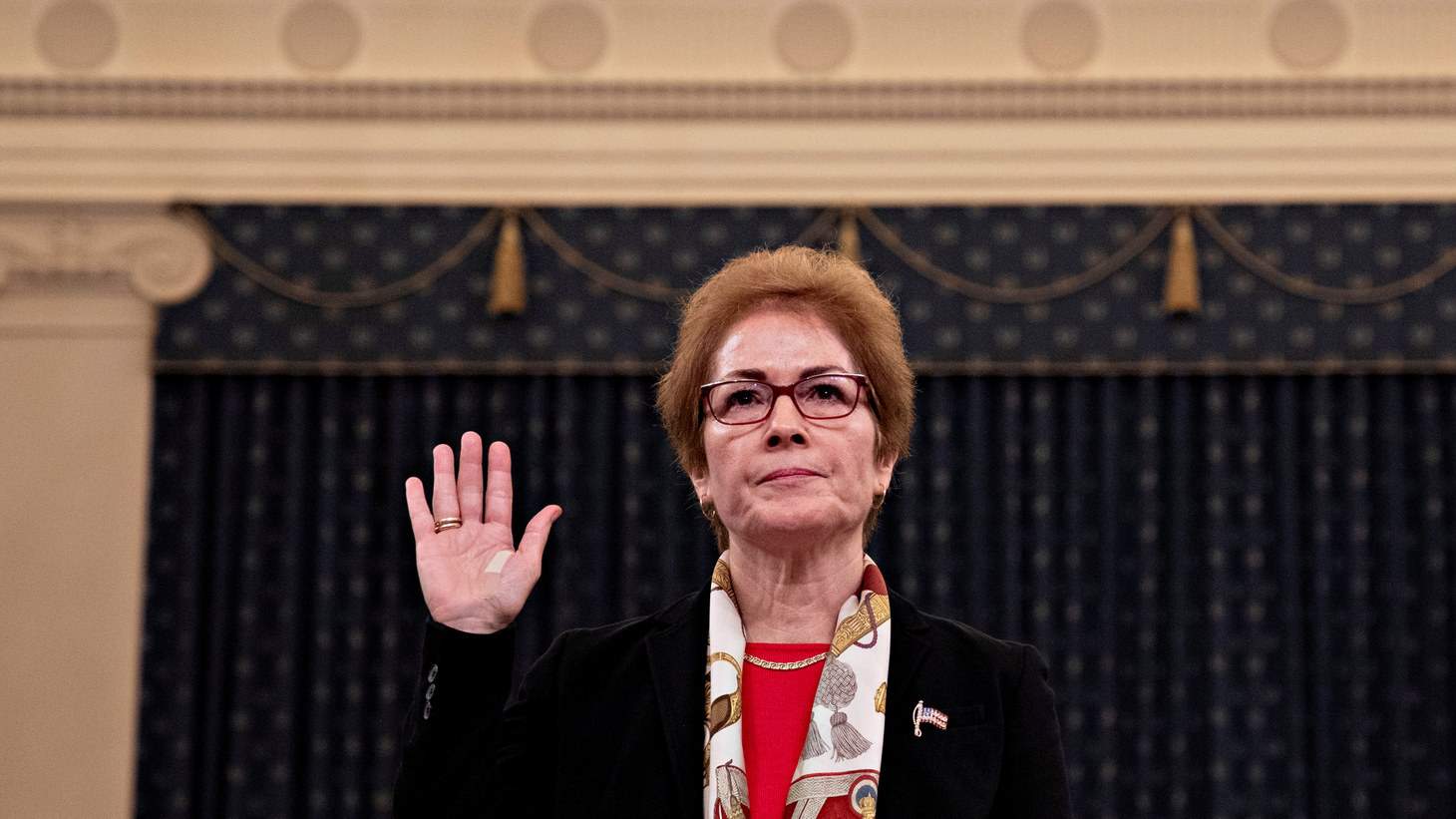 Open impeachment hearings began this week and former ambassador to Ukraine, Marie Yovanovitch, provided important but incriminatory testimony on Friday.
As Yovanovitch was telling Congress that she was fired following an effort led by Trump cronies to discredit and displace her, Trump took to Twitter to say that, "Everywhere Marie Yovanovitch went turned bad." He further claimed that the president of Ukraine spoke unfavorably of Yovanovitch during a phone call, which also contributed to the decision to fire her.
Intelligence Committee Chairman Adam Schiff read aloud portions of the tweets and Yovanovitch admitted they were "very intimidating" to hear. Schiff advised her that some members of Congress "take witness intimidation very, very seriously." Trump later said he was watching the hearing argued that his tweets were not intimidating "at all."
While Trump blamed the problems of entire countries on one US ambassador, Yovanovitch pointed out she doesn't "have such powers, not in Mogadishu and Somalia and not in other places." She added that she thought she had "demonstrably made things better…for the US as well as for the countries" she served in.
Testimony by Yovanovitch supports claims by other witnesses that Trump's lawyer, Rudy Giuliani, and his two (recently-arrested) associates, Lev Parnas and Igor Fruman, were attempting to establish a back channel for foreign policy with Ukraine. In order to do that, Yovanovitch needed to be removed from her position as ambassador to Ukraine, as she had been vocal about how inappropriate it would be to discuss the possibility of investigations with Ukrainian officials.
State Department official David Holmes also provided testimony on Friday and claimed to have overheard a phone call between US envoy to the EU, Gordon Sondland, and President Trump. He claimed to have heard the two confirming that Ukraine was on board with the investigations.
On Wednesday, US ambassador to Ukraine Bill Taylor (who replaced Yovanovitch) testified that one of his aides had reported hearing the same conversation as reported by Holmes. That aide also reported hearing Trump ask about the investigations and Sondland confirm that the Ukrainian president was very fond of Trump and was prepared to proceed. Sondland then allegedly spoke directly to Taylor's aide about the investigations, noting how important they were to the president.
This phone call between Trump and Sondland allegedly took place one day after the call between Trump and the Ukrainian president which eventually initiated the impeachment inquiry.
During that call, Trump urged President Zelensky to investigate his political rival, former VP Joe Biden, and his son, Hunter Biden. Witnesses claim that millions of dollars in military aid to Ukraine was withheld as leverage prior to Trump approaching Zelensky for what he called a "favor." Some legal experts are calling the attempt to condition approval of aid on the confirmation of investigations a quid pro quo deal, and others have even suggested that it's outright bribery.
Trump has, of course, been on the defense, calling the hearings "a disgrace" and denying any memory of the phone call with Sondland.
Public impeachment hearings will continue next week.