ICE Created A Fake School In Michigan Just To Make Arrests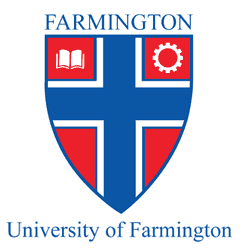 The Predatory Scheme
The Department of Homeland Security created the University of Farmington in Michigan, leading to Immigration and Customs Enforcement (ICE) to later make many arrests as a part of a sting operation. The university marketed heavily to students born abroad only to later have their legal immigration status revoked after the school was shut down in January of this year.
Detroit Free Press who broke the story provides details.
About 90 additional foreign students of a fake university in metro Detroit created by the Department of Homeland Security have been arrested in recent months.

A total of about 250 students have now been arrested since January on immigration violations by U.S. Immigration and Customs Enforcement (ICE) as part of a sting operation by federal agents who enticed foreign-born students, mostly from India, to attend the school that marketed itself as offering graduate programs in technology and computer studies, according to ICE officials. 
While speaking to Detroit Free Press, ICE officials state nearly 80% of the approximately 250 students arrested were granted 'voluntary departure' and left the United States. Only around 10% are attempting to fight their order of removal through the Executive Office for Immigration Review, according to ICE officials in Michigan.
Over 600 students enrolled at the university, and records uncovered by Detroit Free Press show that the university was incorporated in January 2016. Students born abroad used the Curricular Practical Training (CPT) program to obtain F-1 visa's to attend the school. The $12,000 yearly tuition led to the university collecting millions of dollars from students who would later come under arrest by the department who created the University of Farmington.
However, some associated with the university have begun to face criminal charges for their association with the predatory scheme.
Meanwhile, seven of the eight recruiters who were criminally charged for trying to recruit students have pleaded guilty and have been sentenced in Detroit, including Prem Rampeesa, 27, last week. The remaining one is to be sentenced in January.
Politicians Call For The Dissolving Of ICE
"Completely reshape and reform our immigration enforcement system, including breaking up ICE and CBP and redistributing their functions to their proper authorities," reads Senator and Democratic Presidential candidate Bernie Sanders (I-VT) webpage dedicated to asylum and immigration issues.
Congresswoman Alexandria Ocasio-Cortez (D-NY-14) tweeted the 'Abolish ICE' slogan used by academic Social Democrats, Democratic Socialists, and Socialists, which are often conflated as the same ideology (or under the subjective 'Progressives' umbrella term) within the United States in response to the story.
Earlier in the year, Congresswoman Ocasio-Cortez also suggests the Department of Homeland Security should be abolished, "I think so, I think so. I think we need to undo a lot of the egregious, a lot of the egregious mistakes that the Bush administration did. I feel like we are at a very, it's a very qualified and supported position, at least in terms of evidence, and in terms of being able to make the argument, that we never should've created DHS in the early 2000s," Ocasio-Cortez stated on the July 9th episode of the New Yorker Radio Hour.
Numerous other politicians within the Democratic Party have begun supporting measures to eliminate ICE, usually mentioning their duties are already taken care of by other departments. ICE's reputation for mistreating immigrants has helped fuel the fire of resentment against them from those on the left.
With Senator Sanders being the one candidate running on a strong Social Democratic platform with Senator Elizabeth Warren (D-MA) attempting to situate herself between a Social Democrat and Social Liberal, the upcoming 2020 primaries will go a long way in deciding the future of ICE and the Department of Homeland Security.