Bolton Book Adds Pressure for Impeachment Witnesses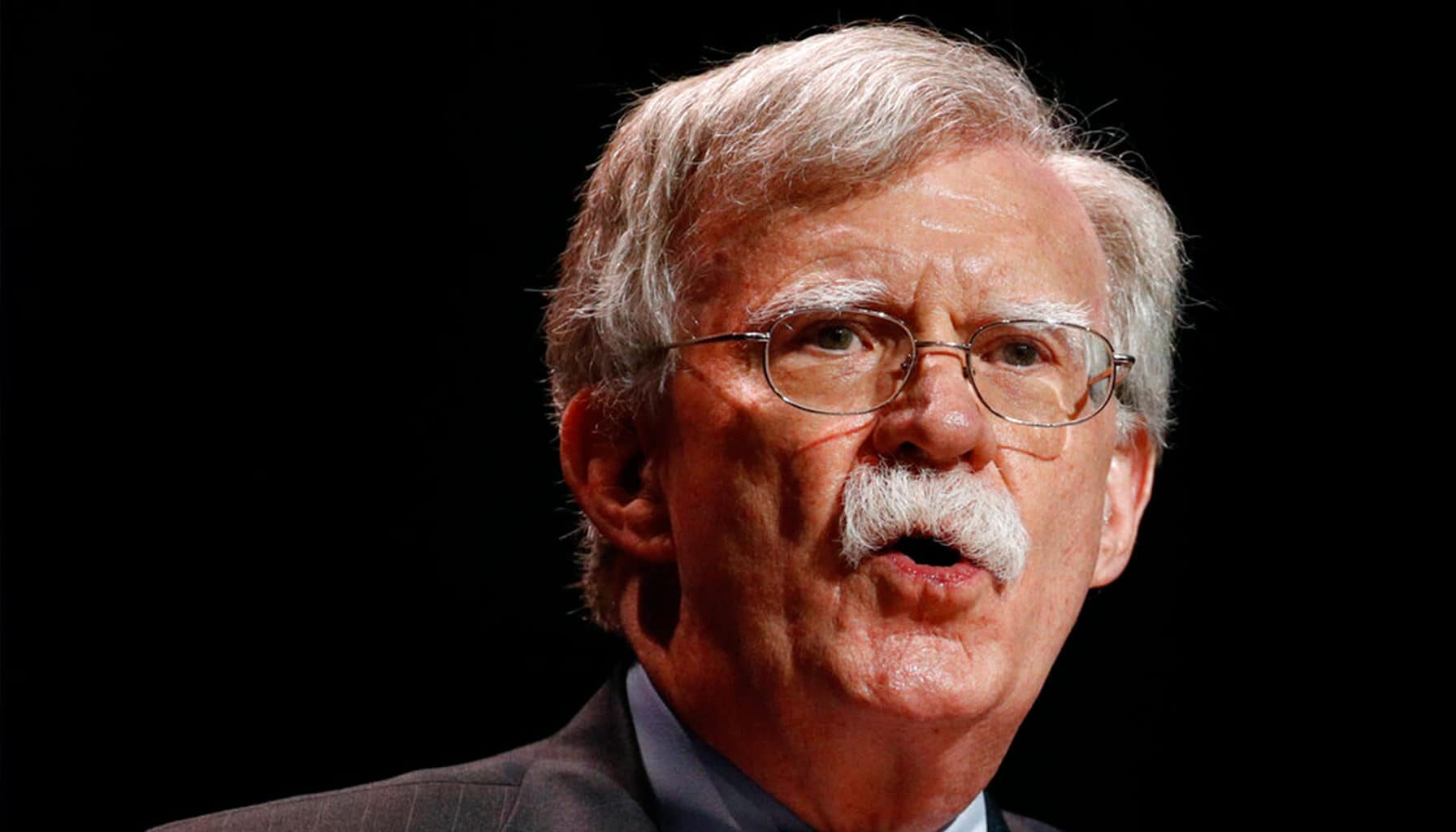 John Bolton had first-hand experience of Trump linking the Ukraine aid freeze to his demands for investigations into the Bidens, according to a New York Times article released on Sunday. Time reporters Maggie Haberman and Michael S. Schmidt claim to have read an unpublished draft of Bolton's upcoming book, which was given to the White House in December for a standard security review.

Bolton, a lifelong Republican, has served in various White House positions since the Reagan administration. Most recently, he served as Trump's fourth National Security Advisor. He had previously served as the United States Ambassador to the United Nations under George Bush.

The revelations come after Trump and his lawyers have argued that the House Impeachment inquiry failed to produce any first-hand testimony of Trump's motivation for holding back nearly $400 million in military aid to the US ally. Bolton was not subpoenaed by the House after he refused to testify voluntarily in November and threatened to challenge a subpoena in court.

According to The Times, the manuscript of Bolton's book contains "dozens of pages" detailing several months of the Ukraine affair. In once instance, Bolton claims he approached Trump directly to ask about the aid for Ukraine and express his concern over its delay. According to Bolton, Trump responded that the aid would be released after Ukrainian President Volodymyr Zelenskyy announced investigations into Trump's potential 2020 political rival, Joe Biden.

Trump denied the accusations on Twitter, writing, "I NEVER told John Bolton that the aid to Ukraine was tied to investigations into Democrats, including the Bidens. In fact, he never complained about this at the time of his very public termination. If John Bolton said this, it was only to sell a book."

Bolton left the White House in September after being asked to tender his resignation, according to the White House. Bolton has maintained that he offered to resign.
Republicans Face Increasing Pressure to Call Witnesses
The explosive allegations released in the Times article come at a pivotal moment during Trump's impeachment hearing. Senate Majority Leader, Mitch McConnell (R-KY), has successfully avoided calling witnesses so far by pushing the decision off until the end of the trial. The discovery of new first-hand accounts has led to increased demands for the Senate to call witnesses during the President's trial, which McConnell had hoped to avoid in favor of a speedy acquittal.

Four Republicans are needed to join the Democrats and Independents in the Senate to reach a 51-vote majority on calling witnesses. Moderates such as Mitt Romney (R-UT), Susan Collins (R-ME), and Lisa Murkowski (R-AK) had previously demonstrated some willingness to part with McConnell. Others are looking to Lamar Alexander (R-TN), who's retiring and considered more moderate, and Cory Gardner (R-CO).

The Bolton revelations appear to be moving the dial. Senator Romney told reporters on Monday, "I think it's increasingly likely that other Republicans will join those of us who think we should hear from John Bolton." According to further reporting in The Times, the Bolton allegations have caused dissension in the Republican ranks.

Bolton reportedly implicated multiple other high-ranking White House officials in the manuscript of his book, including Attorney General William Barr, Secretary of State Mike Pompeo, and the acting White House chief of staff, Mick Mulvaney. Mulvaney is also on the Democrat's witness list, along with his senior adviser Robert Blair, and Associate Director for National Security at the Office of Management and Budget, Michael Duffey.
Trump's Defense Team Responds
Trump's Impeachment defense team closed their arguments around 3 pm Tuesday. After mostly ignoring the Bolton reports, Jay Sekulow, the president's lawyer, referenced the accusations, stating, "You cannot impeach a president on an unsourced allegation."

"I don't know what you'd call that, I'd call it inadmissible," he said.

Alan Dershowitz, the retired Harvard law professor who has joined Trump's defense team, argued that nothing in Bolton's book could be considered impeachable. "Nothing in the Bolton revelations," he said, "even if true, would rise to the level of an abuse of power or an impeachable offense."

The primary Republican strategy, at this point, appears to be to slow down the trial they were initially rushing to finish. The defense team has decided to take an extra day to finish their arguments, and the 16-hour question and answer session will now take place over two days, rather than a single-day session. The result is to push the anticipated witness vote back from Wednesday to Friday, giving the news of Bolton's statements an extra 48 hours to sit before Republicans have to make a decision.

McConnell reportedly told Republicans to "Take a deep breath" on Monday, and urged them not to take a public position until the vote on Friday.

Nonetheless, some Republicans do seem to want to hear from Bolton. Senators James Lankford (R-OK) and Lindsey Graham (R-SC) backed a proposal on Monday to release the manuscript of Bolton's book privately to the Senate in a classified session.

"That manuscript is pertinent and we should get access to that manuscript to see what they're actually saying," Lankford said. "As I've said all along, the decision about witnesses and additional testimony and additional evidence comes at the end of the trial. If all the questions are answered, we don't need it. If the questions are not answered, then we may."

It's unclear if Bolton's publisher, Simon & Schuster, would allow this. Obtaining a subpoena for the manuscript would require another vote.

On Tuesday evening, McConnell is reported to have admitted to Republicans in private that he no longer has the necessary votes to block calling witnesses.

Even if the Senate votes to allow witnesses, the House Impeachment managers are not expected to be able to procure the two-thirds majority vote needed to remove Trump from office. Twenty Republican senators would have to join the 47 Democrats and Independents to reach a guilty verdict.