Everything We Know About Tara Reade's Case Against Biden
On March 26, former Biden Staffer Tara Reade came forward with explosive allegations against the Vice President on left-wing podcast, The Katie Halper Show. Reade had previously come forward in support of Lucy Flores, who accused Biden of touching and kissing her inappropriately during a 2014 campaign rally.
Biden has a history of touching women inappropriately in public. The media has, until now, mostly made light of his "tactile politics". Multiple women have come forward alleging that his inappropriate touching made them feel uncomfortable. The women included Caitlyn Caruso, who was 19 at the time she claims Joe Biden uncomfortably touched her after an event on campus sexual assault.
Reade's allegations have been the most serious to date. Although Reade initially spoke out about a pattern of sexual harassment and retaliation in Biden's Senate office, she later came forward with allegations of sexual assault. In 1993, Reade says, Biden penetrated her vagina in the hall of a Capitol building with his fingers without her consent. At the time, Reade was supervising the office interns.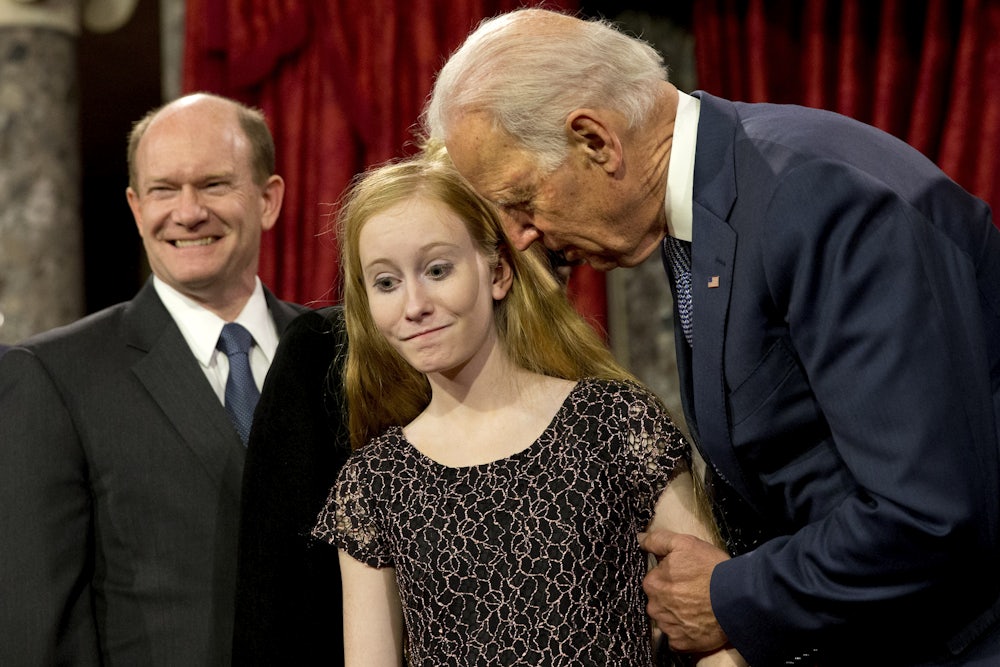 Tara Reade Claims Sexual Harassment at Biden Office
Reade's first complaint against Biden detailed a culture of sexual harassment and silence at the Biden Senate office in the early nineties.
The incidents started, she claimed, on the day of her in-person interview at Biden's office.
"Senator Biden walked past as I was being interviewed and prepared for orientation, he asked me a question then as he breezed out, said, 'Hire her,' with a smile."
Reade was a former actress and model, and, according to her friend at the time, was very beautiful.
One day, Reade says she was called into her supervisor's office. The staffers in the office were in the middle of a discussion about whether or not Reade should serve drinks at one of Biden's upcoming all-male fundraisers. Another aide told her that the Senator liked her legs. Ultimately, she refused.
After that, Biden started touching her, she claims. "Senator Biden would touch me on the shoulder or hold his hand on my shoulder running his index finger up my neck during a meeting. Again, I did nothing. It was uncomfortable."
Reade says that her supervisor, Marianne Baker, told her to "try not to look "sexy," when she attempted to discuss her concerns. Upper aides soon shut her out, she claims. They moved her to a bad office with no windows, stripped her of her duties, and told her to look for another job.
She later filed a complaint for sexual harassment with one of the Senate personnel offices. The complaint did not detail the assault, Reade says, but rather the culture of harassment and retaliation she received. Reade says that although she completed an intake form, the office never called her for a follow-up meeting. Within a month, she was removed from her position and was unable to find work on Capitol Hill again.
Reade Accuses Biden of Sexual Assault
Later, Reade came out with more details about her time in Biden's Senate office. This tie, she alleged a sexual assault had taken place. According to Reade, the incident occurred when Marianne asked her to deliver a gym bag to the Senator.
"He said 'Come here, Tara' and he smiled at me and greeted me," she told the New York Times.
Then, she says Biden pushed her up against a wall and began kissing her.
"It happened at once," she said, "and that's what's so hard about telling this story. He's talking to me, and his hands are everywhere, and everything is happening at once and very quickly. This happened in like under two minutes."
Reade claims that Biden used his knee to spread her legs. Then, "he took, it felt like, one or two fingers and inserted them in my vagina," she says.
"He went down my skirt, but then up inside it. And he penetrated me with his fingers. He was kissing me at the same time."
Reade later clarified in an interview with Megyn Kelly that Biden entered her skirt from below, and was able to digitally penetrate her easily because she was wearing skimpy lingerie underneath. "I was going to see my boyfriend later," she told Kelly.
Reade says she "wasn't kissing him back, I completely froze up."
"Come on man, I heard you liked me?" Read says Biden asked her. She didn't reply, but she says she must have had a certain look on her face, she told reporters. "When I looked in his eyes he was angry," she recounted.
"He pointed his finger at me and he goes, 'You're nothing to me. Nothing.'" Then, she said, Biden tried to calm her down. "You're okay, you're okay," he told her.
Reade left and cleaned herself up in a bathroom (she doesn't remember which one). The next vivid memory she has is of trying to calm down.
"I was trying to pull myself together in the back stairs of the Russell building with those big windows. I remember just sitting on the stairs, and nobody was there, and my whole body was just shaking, literally, I couldn't control my shaking. I remember just being so cold, so cold."
Aspects of Reade's Story Corroborated
Multiple aspects of Reade's story have been corroborated from various sources.
The primary source of corroboration has been a friend of Reade's, going by the pseudonym "Karen." Karen worked in the Capitol for a different Senator and lived in the same women's dormitory as Reade. She does not wish to be identified publicly. Multiple reporters have spoken with Karen including Katie Halper, NPR, Megyn Kelly, The Washington Post, and the New York Times.
Karen corroborates that Reade told her at the time about the harassment and the assault. At the time, she says, "bad behavior was rampant." "I believe she was not the first," Karen stated on the Katie Halper show, "and I believe she was not the last, because of how they responded. It was too canned." Karen remembers Reade being told to dress differently, and the fight in Baker's office about Reade serving drinks.
Reade's friend also recounts hearing about the assault. Reade called her while she was back at college. "She was confused, disoriented," Karen recounts, "She reached out to me, in part, I think, to help her process."
"I remember treating that initially has, how can I help my friend feel better. Afterward, I tried to forget every bit of it, as if I had driven by a bad accident on the highway. There are some gross things you don't want to commit to memory."
An intern Reade supervised told the New York Times that they remember Reade leaving the office abruptly in the middle of their internship, without explanation from the staff at to why their supervisor has been changed.
Other friends of Reade's have also corroborated parts of her story.
Lynda LaCasse, a former neighbor of Reade, claimed that Reade shared details about the assault with her in the mid-1990s while LaCasse was sneaking a cigarette away from her children. One of Reade's former colleagues, Lorraine Sanchez, told Business Insider that she remembers Reade complaining that her former boss harassed her.
Reade's brother, Collin Moulton, has also corroborated hearing various details about harassment and assault.
At the time, Reade claimed she told her mother about the incidents of both sexual harassment and the assault. Her mother has since passed, however, her brother and friend were also able to corroborate that her mother knew. Reade claimed that after she left Biden's office, her mother called into the Larry King show and discussed the harassment in the office. The Intercept later reported the claim to be true and unearthed the video of the call from August of 1993.
The caller, whom Reade identified as her mother, asks for advice on what her daughter can do to seek help with an unspecified issue with a "prominent senator".
"I'm wondering what a staffer would do besides go to the press in Washington? My daughter has just left there, after working for a prominent senator, and could not get through with her problems at all, and the only thing she could have done was go to the press, and she chose not to do it out of respect for him."
This video confirms that Reade told the truth about speaking to her mother about issues in the Biden office, although the details of her story were not aired.
A 1996 court document from Reade's messy divorce also backs up her contemporary claims of sexual harassment. In a court declaration, her then-husband Theodore Dronen stated that Reade told him about "a problem she was having at work regarding sexual harassment, in U.S. Senator Joe Biden's office." The document was first obtained by the San Luis Obispo Tribune and has since been verified by the New York Times. This document appears to be the only contemporaneous written record of Reade's account, and does not mention the assault.
No record of Reade's complaint at the Senate personnel office has been found. Although Biden has authorized the release of any relevant records regarding Reade from the Senate Archive, it's unclear that he has the authority to do so or that the records would even be housed there.
Reade has stated that she is willing to testify under oath. She also filed a report with the Washington D.C. police in April stating that the assault occurred, although the report does not name Joe Biden as the assailant. She stated that she filed the report for safety reasons only, since all statutes of limitation are passed on the alleged crime.
Denials Issued from Biden and Staffers
On MSNBC's Morning Joe, Mika Brzezinski asked Biden point blank if the incident occurred.
"No, it is not true. I'm saying unequivocally—it never, never happened," Biden stated. He called for the National Archive to release any complaints against him, and said he is confident that there are none. "It's an open book, there's nothing for me to hide," he said.
When Brzezinski pressed him on his previous support for survivors like Dr. Christine Blasey Ford, Biden backtracked. "Believing women means taking a woman's claims seriously when she steps forward and then vetting it," he argued. "But the truth is what matters and in this case, the truth is, the claims are false."
Marianne Baker, Reade's former direct report who features prominently in Reade's story, says the harassment did not occur.
"In all my years working for Senator Biden, I never once witnessed, or heard of, or received, any reports of inappropriate conduct, period — not from Ms. Reade, not from anyone," Baker said in a statement, the Intercept reports. "These clearly false allegations are in complete contradiction to both the inner workings of our Senate office and to the man I know and worked so closely with for almost two decades."
Reade also claims she complained to Biden aides Ted Kauffman and Dennis Toner. Both men have stated that they do not remember Reade coming to them with complaints.
Reade Responds to Critics
Critics of Reade have pointed to inconsistencies in her story, her prior praise of Russian President Vladamir Putin, and the fact that Reade did not come forward when Biden was chosen as President Barack Obama's Vice President in 2008.
In 2018, Reade wrote on Medium praising Vladamir Putin. The post, titled, "Why a Liberal Democrat Supports Vladimir Putin," has since been deleted but can be viewed via the Internet Archive.
Reade has since backtracked the claims she made in that article, such as that "President Putin brought a chaotic and failed nation to become a vibrant, creative, economic force within a decade." Reade has stated that she was writing a novel on Russia at the time, and this writing was part of her research for the book.
After telling the first half of her story regarding the sexual harassment she experienced, Reade says she was immediately smeared by the Biden campaign as a Russian agent. This, she claims, is why she did not come forward with her full story.
Reade has also stated that she did not come forward when Biden was running for Vice President on Obama's ticket because she supported Obama, and hoped Biden had changed. Additionally, her daughter was still a minor at that point, and she was scared to put her at risk by coming forward.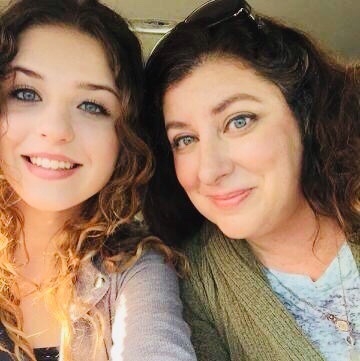 Critics have also called Reade's story into question because she retweeted or liked praise for Joe Biden on his work combatting sexual assault as recently as 2017.
Reade, however, has said that at the time she was working as an expert witness on domestic violence. Her account was primarily geared toward these professional goals. "I've always been conflicted about Joe Biden," she told Kelly. "I didn't want to talk badly about him, and I wasn't ready to tell my history with Joe Biden at that point, nor did I have any idea about going to the press." She said it was Lucy Flores who inspired her to come forward after all these years.
"I felt a bit hypocritical. Here I am, an advocate for other people, but I'm hiding this secret. I'm not telling what happened to me."