Shining a Light on Autocratic Politics: Champaign County, Illinois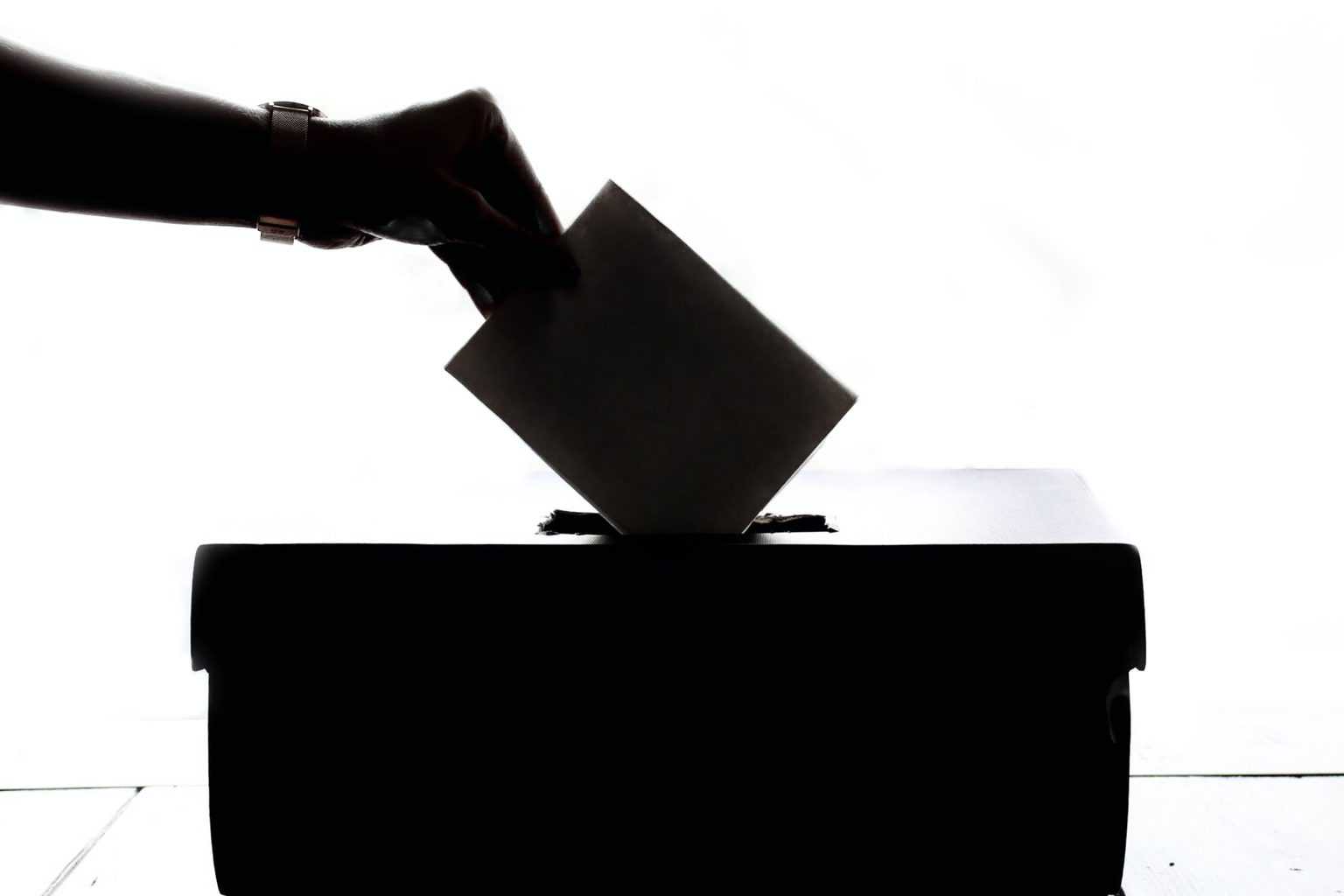 Candidates from marginalized communities report intimidation and antagonism from elected officials within the Champaign County Democratic Party.
Several progressive community activists from Champaign County, Ill. spoke to Caracal Reports about tactics used by local elected officials to harm some campaigns for office and influence elections in favor of their preferred candidates.
Correspondence with seven individual witnesses provided corroborative documentation in over 100 emails and roughly six hours of recorded interviews.
Implications begin with several individuals in the Cunningham Township Supervisor's Office and reach as far as a state representative.
The bullying behavior from party members became so reckless towards one former congressional primary candidate, a personal security line-up was arranged to protect their home and children from misdirected political violence.
Five in-depth interviews were obtained to confirm the details shared in this report:

Rita Conerly, currently running for City of Champaign Township Supervisor.
Justin Micháel Hendrix, currently running as a write-in candidate for Champaign City Council District 3. Hendrix was not approved to have his name on the ballot due to last-minute legal challenges to his ballot petition.
Meghan McDonald, currently running for Urbana City Council Ward 5. McDonald won a legal challenge against ballot petition wording, another restrictive tactic to try and control who was on the ballot.
Stefanie Smith, former congressional candidate.
Allan Axelrod, co-chair of Champaign-Urbana DSA.
There seems to be trouble with running for office in Champaign County.
Three community activists, all currently campaigning for elected seats in offices in Champaign County, Illinois, spoke to Caracal Reports about the challenges they face, specifically tactics used by already elected officials to harm their campaigns. While the candidates reported feeling strong support and encouragement from their communities, they have suffered through unwelcoming, discouraging, and sometimes threatening behavior from officeholders.
Seven different sources provided supportive evidence to Caracal Reports, illustrating a pattern of gaslighting, condescension, and bullying used against candidates currently running to represent marginalized communities. Those efforts can be traced to identifiable members of the Champaign County Democratic Party.
A few names quickly became recognizable, but none more quickly than that of Danielle Chynoweth, unchallenged Cunningham Township Supervisor.
Justin Micháel Hendrix
Write-in candidate for Champaign City Council District 3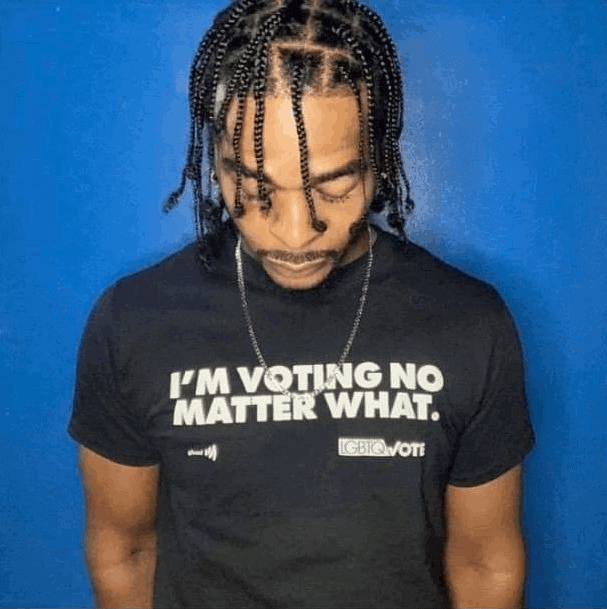 As information was being collected for this report, Chynoweth used the township Facebook account to publicly reprimand two young, Black community activists — Drake Materre and Justin Micháel Hendrix.
Justin Hendrix is currently running for Champaign City Council District 3, and has been forced to campaign as a write-in candidate after legal challenges to his petition prevented him from getting his name on the ballot. He spoke with Caracal Reports in depth, sharing that he collected more than 170 signatures himself, but his petition was challenged by an associate of Mayor Deb Feinen in the last 30 minutes of the ballot deadline. Challenges were launched over signature legibility and voter registration addresses, a discriminatory tactic used to disqualify people who are transient or homeless. Hendrix had a lawyer who he said did a fantastic job, but they lost due to a city home rule law which allows more restricted ballot access, which is historically used disproportionately against non-white individuals.
Hendrix lamented how unwelcome he has been made to feel as a Black, queer man running to represent underserved communities. But he is undeterred by any efforts to stop him. "They don't call me the people's mayor for no reason," he said, adding that he is inspired by fellow Black activist, Congresswoman Cori Bush. "I've walked with her and protested with her, and to know that she's done it — I know that I can do it, too."
Social media sabotage
On Feb. 7, Hendrix shared a post on Facebook which requested urgent aid for a teen in need. The request was simple and urgent, but was manipulated into something else.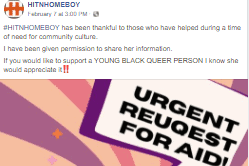 An arbitrary comment from the account of the Cunningham Township Supervisor's Office, a small branch of government, cordially advised Hendrix to direct the person in need to call during specified business hours the following day. Hendrix told Caracal Reports separately that the teen reported contacting that office without receiving a response.
The unsolicited remark received pushback from Hendrix and Materre, as well as other community members who found it to be a callous response. "It is a privilege to work within the construct of time," Materre wrote. "We need resources now!"
The office account was then used to chastise Hendrix and Materre for their comments. They were accused of "mansplain"-ing, "political posturing," and attempting to "exploit the labor" of the township supervisor's office. Materre's job was referenced in the reprimand.
The township account was used to interject, attempt to redirect, and discredit the community work of a Black, queer activist who is currently running for office. Fortunately, Hendrix's goal of providing assistance where it was directly and immediately needed was met, but not before his intentions were publicly maligned.
Hendrix knows he is fighting an uphill battle, but he has this to say: "The streets has the locomotion."
Drake Materre declined an interview, but gave the following written statement: "As Black activists must continue to politically educate themselves, allies of the movement, too, must politically educate themselves. I look forward to continue working with institutions dedicated to helping vulnerable populations but understand that structural violence plays a major role in hindering efforts to fully help the people."
Rita Conerly
Candidate for City of Champaign Township Supervisor
Rita Conerly, who is currently running for City of Champaign Township Supervisor, shared during her interview that she had received a private message from Chynoweth which also used condescending tone and language.
"Ya'll (sic) need to ask questions before you start yellin'," Chynoweth wrote. "My staff work 7 days a week."
"Who's yelling?" Conerly asked. "I can't understand how you took messages as being yelled at."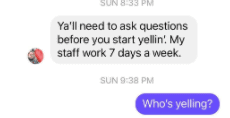 Conerly is a working class, Black and Mexican mother with eight children. She is also a survivor of domestic violence. "I don't do well with fragility," Conerly told Caracal Reports of the exchange. "I'm not sensitive to that behavior. She took a social media post as yelling." Conerly reported also having her language publicly scrutinized for making a reference to torn rear-ends on a social media post.
Hendrix and Conerly, who co-manage a food pantry which serves impoverished citizens, both told Caracal Reports about helping the queer teen referenced in Hendrix's request for aid. Conerly said she was unsure of why Hendrix was coming to her home late one night, while it was snowing. "We 'bout to go to the pantry," she recounted him saying when he got there. Conerly engaged her children and gathered things from her own home. Champaign City Councilwoman Clarissa Nickerson Fourman, who was applauded by many interviewed by Caracal Reports as a beacon of warmth and hope, arranged for a space heater. The girl's most immediate needs were quickly met without delay through a system of community.
While it is a heartwarming story of people taking care of people during a vulnerable time, Conerly wants to fight to fix the system that allows people to fall through the cracks. She would like to see a society in which individuals are nourished and valued as a baseline, and not exploited when the time comes to vote. She does find the lack of support for positive change which is coming from inside local offices regrettable. But she said it also has a silver lining for her: "Finding my way. Working with a small team, but people who show support. That's the nice thing about it."
Conerly shared that she has had similar exchanges with other elected officials, but she chooses not to take what they say personally. "A lot of times, we're placing people in positions who don't really know how to service those people," she said. "And it's not to say that they aren't doing great jobs. It's just that they're not understanding."
Meghan McDonald
Candidate for Urbana City Council Ward 5
Speaking with Caracal Reports about experiences as a queer abolitionist running for office was not easy for Meghan McDonald. "It's honestly intimidating to come forward with this kind of stuff," McDonald shared, visibly anxious. "I don't know what's gonna happen."
Until Chaundra Bishop joined the race after coming off an unsuccessful run for county coroner, McDonald did not expect such a direct challenge to their campaign. Then, Cunningham Township Assessor, Wayne Williams, who is a known acquaintance of Bishop's, challenged McDonald's ballot access. He did this on the grounds that they had failed to write which ward they represented, though signatures could only be collected from residents in their ward. "They were trying to gatekeep me out of it from the beginning," McDonald said. The challenge was ultimately defeated.
McDonald reported being approached about dropping out to assist in Bishop's run (not by Bishop) but found too many differences in ideas for change. McDonald takes aim at tearing down the broken systems which survive by perpetuating and amplifying problems — like police and crime. As such, they found that Bishop's goals did not align with their own and chose to stay in the race. After having faced and won a legal challenge with the help of social media, McDonald thought they had earned the place.
But in spite of all the language from inside the Democratic party inviting activists in, McDonald reported feeling a lack of support for the campaign from elected officials. For instance, Chynoweth, who seems to carry a lot of local political influence, endorsed and hosted an event for Bishop without reaching out to McDonald, who is also running as a Democrat.
The mental anguish has been grueling, especially when elected officials like Jordan Humphrey, serving on the Champaign County Board, weaponize the mental health of candidates. The below statements are indicative of ideologies which Humphrey perpetuates that disparage mentally ill people and intimidate current and hopeful candidates.
Humphrey reportedly issued an apology for the language used in a private message before referencing mental breakdowns in a public post. This statement may have been directed at McDonald, who is open about mental health struggles and succeeding in recovery from alcohol addiction, as well as the need for communities where those truths are not used for harm and exclusion. They hope to combat stigmas surrounding mental health and addiction which are used to damage the credibility and well-being of those who suffer from what the CDC calls "among the most common health conditions in the United States."
In spite of the pressure and vague social media taunting, McDonald is resilient — clearly not as weak as anyone thought. "They're not gonna get me to drop out," McDonald promised.
Stefanie Smith
Former congressional primary candidate
Former Illinois congressional primary candidate, Stefanie Smith, spoke with Caracal Reports about experiencing "ostracization, bullying, death threats, threats of stalking and assault from people associated with (Chynoweth's) office, the Democratic Party, and additional misinformed community members."
Smith, who once interned under Chynoweth, provided testimony through two written statements and a lengthy, on-camera interview. They revealed that Champaign County Board Member, Emily Rodriguez, was among a group of individuals who harassed and misrepresented them. This led to "death threats, threats of assault, harassment, and stalking" directed at them which affected their children's ability to feel safe in their home. To be clear, Rodriguez was not accused of issuing any direct threats towards Smith.
Still, the damage was done. "I am a survivor of childhood sexual abuse, incest, and domestic violence at the hands of powerful people within our community," Smith wrote to Caracal Reports. "Rodriguez's actions are a detriment to the health and well-being of survivors throughout our community. Creating false narratives of abuse to use against survivors is, and I do not say this lightly, evil behavior."
Smith said that Chynoweth was contacted regarding the death threats, as well as "multiple complaints about non-consensual and bullying behavior from another Cunningham Township intern, Jordan Humphrey." Humphrey publicly and falsely aligned Smith with the vandalism of a local business at a time of heightened politically motivated violence.
Smith said they saw and identified their own stalker but police were not helpful, so they had a security line-up for protection of their family. Still, Chynoweth did not respond to concerns, according to Smith's statement. "The next time I heard from her was when a Cunningham Township intern messaged me to say they were using my images and words from the YMCA event for digital media content for Cunningham Township." Smith said they asked that the content not be created due to fear of being further traumatized, and Chynoweth obliged that request but still did not acknowledge the safety issues which had been brought forth.
Allan Axelrod
Co-chair of Champaign-Urbana DSA
Allan Axelrod, co-chair of Champaign-Urbana Democratic Socialists of America, spoke to Caracal Reports about being falsely accused of spreading QAnon-like conspiracies.
He is vocal about the injustice he has seen in local government, which seems to have made him a target of hate from local officials. It also caught him an unexpected job offer from a state representative that came across as suspicious. He is especially disliked by many Champaign Democrats with an open distaste for supporters of Sen. Bernie Sanders. Axelrod noted that Champaign County Democratic Party chair and state representative Carol Ammons "was a fellow Bernie Sanders delegate" in 2020.
Axelrod has assisted in the campaigns of the candidates interviewed and corroborated their claims. He shared an email he sent to the Democratic Champaign County Democratic Party Executive Committee advocating for an enforceable community agreement to promote transparency from and accountability for members of the party. This found him on the receiving end of bullying tactics from several officials within the party, such as being locked out of a Champaign County Democratic Party meeting which was open to the public. Ammons reportedly spoke out against the DSA at that meeting, which Axelrod has deduced means him since he has been the only DSA member to be excluded from meetings.
The proof which has been provided to Caracal Reports is hard to refute, though place for a comment was offered to officials in the Cunningham Township Supervisor's Office. No response was received at time of writing.
There are many implications, which are not accusations, as to why township officials would want to control city council seats, starting with city councils having votes on pay increases for people in township offices. Not suggesting that is why any official might support a candidate for another office, only pointing to the kinds of questions which can be, and have been, raised.