2023: Muslim-Muslim ticket is Nigerian project, not sectional agenda —Shettima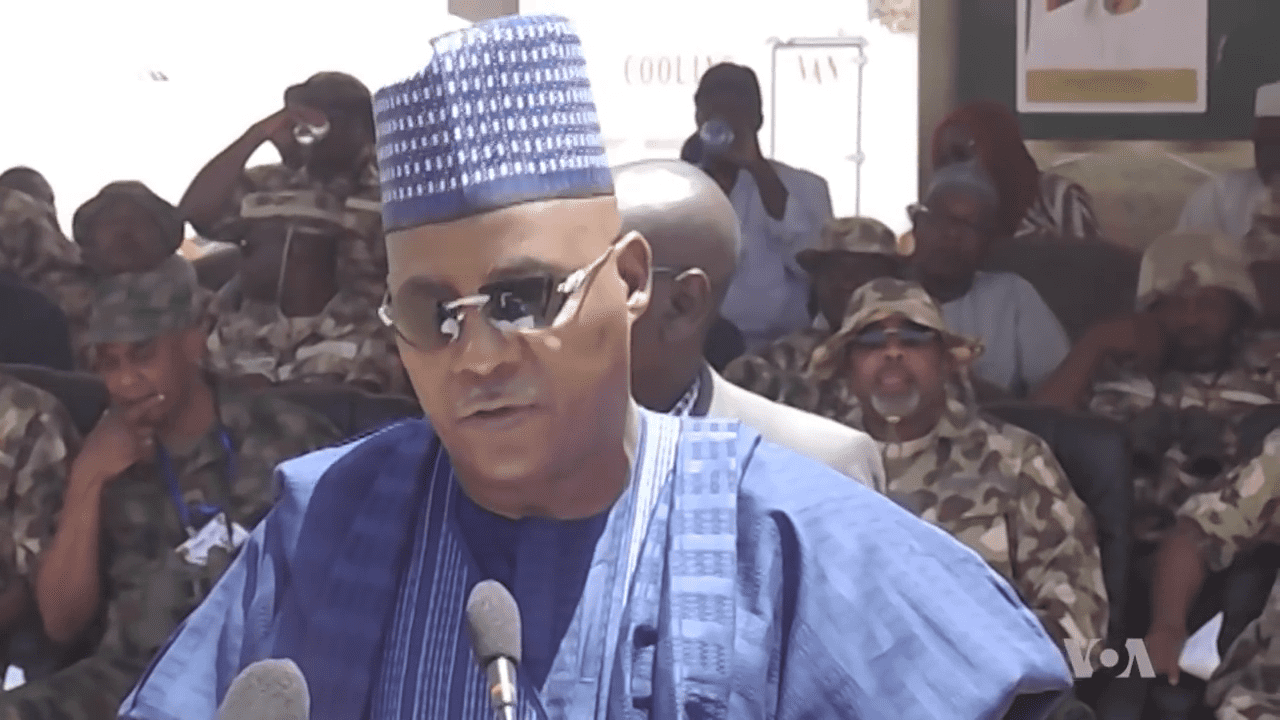 All Progressives Congress Vice-Presidential Candidate, Senator Kashim Shettima, on Wednesday said that Muslim-Muslim ticket represents the 'Nigerian project' and not a sectional agenda.
The former governor of Borno stated this in his acceptance speech at his unveiling as the running mate to the APC's presidential candidate for the 2023 general elections, Bola Tinubu, in Abuja.
He applauded President Muhammadu Buhari for winning two successful elections, saying that the Tinubu-Shettima ticket is not an imposition, but the outcome of "democracy at its practical best".
Shettima said, "We are again on the cusp of history, and left with no option, other than collaborating assiduously again, to pursue the collective interest of APC's stakeholders, across ethnic, religious, and regional stations.
"Having led us through two successful elections, and resisted the bait to impose a successor, President Muhammadu Buhari remains the man of the season; a leader who must be remembered, for passing the torch to the choice of the party's majority, Asiwaju Bola Tinubu.
"If this were an unpopular option, as the cast of partisan provocateurs has attempted to paint, there wouldn't have been the tonnes of goodwill messages, especially from distinguished Christians, from all over the country. This ticket is a Nigerian project, not a sectional agenda, that the frightened camps have been struggling to sensationalise.
"About thirty years ago, Nigerians from both sides of the Niger, came together to market the ideals of a ticket like ours. They overlooked the pedestrian attempts to politicize the religious affiliations of the presidential candidate and running mate, and yielded to the message of hope, and the manifesto of prosperity promised them.
"I'm sincerely proud of the rational citizens, who view this, as nothing but a pragmatic permutation, to defeat our opponents at the polls, and based on acknowledgement and implementation of the candid perspectives of our Christian brothers and sisters in the APC, who, like us, are bound by the passion for us to retain power, in order to deepen the delivery of unifying and transformative governance, to Nigerians."