2023: Oshiomhole, Lalong lead APC's campaign team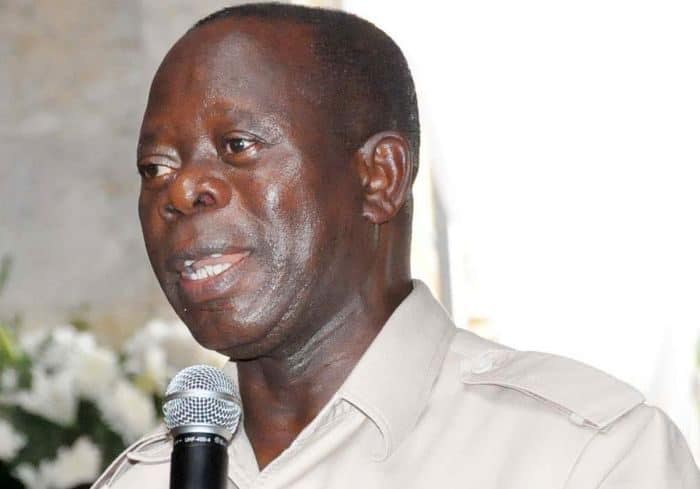 Plateau State Governor, Simon Lalong, will co-ordinate the presidential campaign council of the governing All Progressives Congress (APC) as director-general, subject to President Muhammadu Buhari's approval. Comrade Adams Oshiomhole, former Edo State Governor and ex-National Chairman of the APC, will be his deputy.
The opposition PDP's efforts to form a campaign council have been hampered by problems related to the presidential primaries and the selection of a running mate.According to sources, the APC presidential candidate, Asiwaju Bola Ahmed Tinubu; his running mate, Senator Kashim Shettima; and APC governors agreed on the duo during a meeting in Abuja on Monday.Indeed, following the meeting, Kaduna State Governor, Malam Nasir el-Rufai, told journalists that a director-general had been selected for the APC presidential campaign committee but declined to name the individual.
Before making an official declaration, the governor said President Buhari and APC National Chairman Dr. Abdullahi Adamu will be briefed. "This is a delegation of the Progressive Governors Forum, led by our chairman, Dr. Atiku Bagudu, and the party represented by the national secretary."We came to report on an assignment given to us by our presidential candidate, Asiwaju Bola Ahmed Tinubu, and his running mate to begin the broad consultations and develop a structure for the presidential campaign council. We have done some work on it.
"We have briefed the candidate and his running mate, and inputs have been taken. We hope that in the shortest possible time, the candidate will consult more with the party leadership and brief Mr. President and get his input, and then we formally unveil the presidential campaign council.
"A decision has been taken on the director-general, but other positions in the campaign council are still being discussed. The president and the national chairman and National Working Committee will be briefed before a formal announcement," el-Rufai said.
Adams Oshiomhole, who attended the meeting, was believed to be the APC presidential campaign council's director-general, but he refuted this.According to a prominent party source, Governor Simon Lalong is the governor's pick for campaign council D-G, with Oshiomhole as his deputy.According to sources, the choice of Director-General was initially between Oshiomhole and Lalong.
Those in favor of Lalong stated that the APC needs a Northern Christian as D-G to alleviate Northern Christians' concerns about the party's Muslim-Muslim ticket.Governor el-Rufai was one of the candidates who previously discussed the D-G role.According to party sources, the APC decided to choose a Christian as D-G of the campaign council in light of the controversy surrounding the Muslim-Muslim presidential ticket. El-Rufai, the governor, is a Muslim.