2023: How I'll end insecurity in South-East if elected —Atiku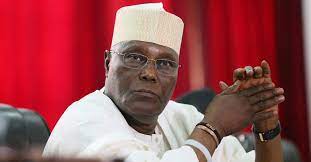 Atiku Abubakar, the Peoples Democratic Party's (PDP) presidential candidate, has pledged to hold talks with South East residents to reduce insecurity in the region.
Atiku gave a speech on Saturday at a party rally in Owerri, Imo State.
The country faces security challenges everywhere, but the former vice president said he was willing to look for ways to use dialogue to stop it in the South East.
He pointed out that the Igbo are business people whose operations require a secure environment to prosper.
According to Atiku, South-East voters won't regret supporting him.
He said that his administration would spend $10 billion on empowering young people to start and run successful enterprises.
He claims that under his rule, nobody will have any cause to worry.
"I know we have security challenges all over the country, let me tell you, when you elect me, I will come here, sit down with you, discuss with you, what is the problem, together, we will work out a settlement", he said.