Buhari says he's fulfilled promises made to Nigerians in 2015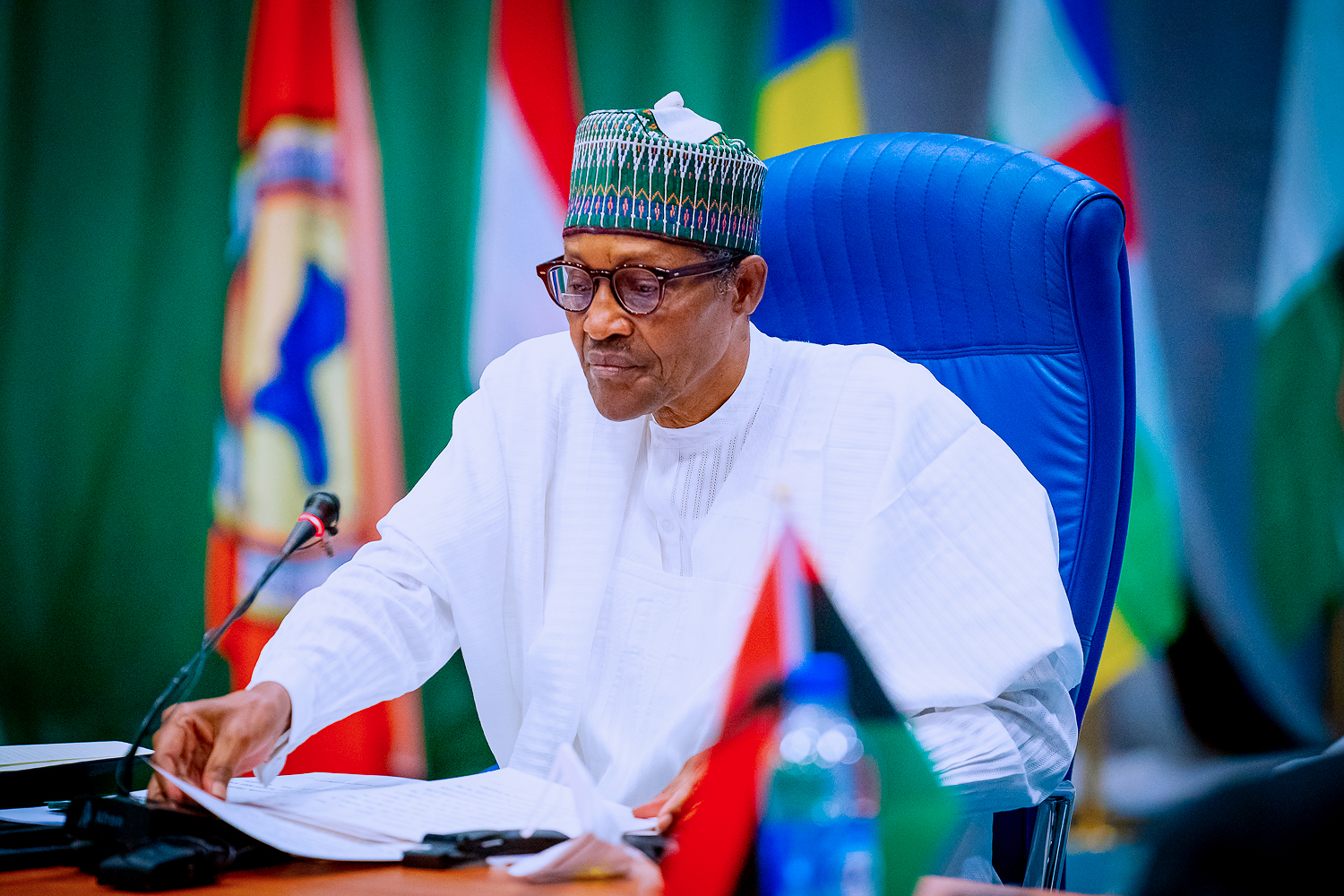 President Muhammadu Buhari claims that he has upheld his promises to the Nigerian people to fight corruption, resurrect the economy, and put an end to the Boko Haram insurgency.
At a banquet hosted in his honor in Damaturu, the capital of Yobe State, the president reportedly said this, according to Femi Adesina, his special assistant on media and publicity.
The president went to Yobe on Monday for business.
Adesina stated in a statement that Buhari added, "I do not have one square-inch outside Nigeria." to his declaration that no one could use his position as president to extort him with accusations of unexplained wealth and unlawful gain.
The statement read, "Speaking at a State banquet, Monday night, organised in his honour in Damaturu, the Yobe State capital, the President restated his vow to serve God and Nigeria until his last day in office and beyond.
"He advised Nigerians to remain patriotic, saying 'as I said more than 30 years ago, we have no other country than Nigeria, we must all stay here and salvage it together.'
"Noting that the most critical security challenge inherited by the administration nearly eight years ago was the potent and pervasive threat of terrorism, the President expressed delight that normalcy has returned to affected states in North-East Nigeria.
"He recounted that the threat was particularly pervasive across the North-East geopolitical zone with Yobe State as one of the most hit by the terrorists.
"He, therefore, declared that he has fulfilled the commitment made to Nigerians in his May 29, 2015 inaugural address to frontally and courageously tackle Boko Haram terrorists and stabilize the country.
"'In the North-East, God has helped us to clear Boko Haram, the economy has picked up and some people are asking me about the achievements of my promise to fight corruption.
"'Well, under this system fighting corruption is not easy. When I was in the military, as Head of State, I locked up some people because the Constitution says you must declare your assets and people who couldn't explain the differences in their assets, I locked them up.
"'In the end, I was also locked up. So, if you want to serve this country you must be prepared for the worst. But one thing that I am grateful to God for is that nobody can blackmail me. I do not have one-square inch outside Nigeria and I intend to stay in Nigeria when I retire from public office."