Obasanjo preaches continuity, ask leaders to sustain good policies, projects of predecessors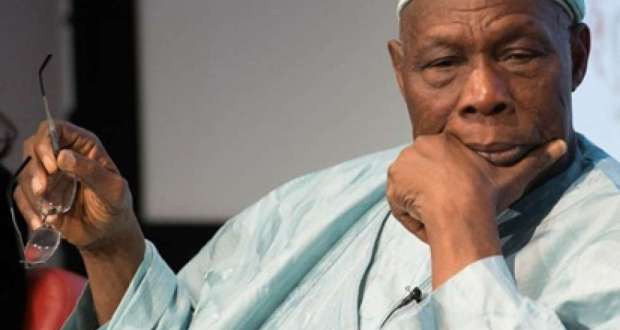 Former President Olusegun asserts that holding political office does not give holders the authority to renege on the principles and programs of their predecessors.
No matter whatever party a predecessor belongs to, he stated, future leaders should continue the policies and projects of those leaders as much as those initiatives serve the needs of the general populace.
In Port Harcourt, Rivers State, Obasanjo delivered a speech on Thursday at the international conference on "Deepening Democratic Culture and Institutions for Sustainable Development and Security in Nigeria."
The general elections for 2023 will be held on February 25 and March 11, and Obasanjo's speech is coming just a few weeks before those dates.
Obasanjo was the democratically elected President of Nigeria from 1999 to 2007.
He said in his speech titled 'Respecting The Principles Of Democracy', "In Nigeria, each new government behaves as if Nigeria is a newly found country.
"In fact, during campaigns, some leaders sound as if they plan to reinvent Nigeria and create new Nigerians overnight. That is because they miss the aspect of democracy that emphasizes continuity, stability and predictability.
"One regime can lay the foundation but it requires many regimes to continue to build positively and constructively on the foundation.
"It is largely because we overlook and often disregard the basic principles of democracy. And somehow, we do not appreciate the damage that we do, individually and collectively, to the fabric of the nation."
Despite changes in leadership, the former President emphasized that democracy is not a one-day phenomenon and that there must be consistency and predictability in policy.
Obasanjo bemoaned the fact that because political actors don't follow the rules, election disputes have turned into a matter of luck.
He said, "We fail to understand that democracy is not a one shot game. It is evolutionary and it takes time to ground the practice. It is not for quick change and indeed, if we play by the rules, we would all realise that regimes or governments can change but the tenets remain constant.
"We would not be so bitter with election results or overload the courts with litigations, very many of which are like 'try your luck'.
"When we learn to play by the rules and respect the principles of democracy, we recognise that ascension to office does not empower incumbents to destroy all policies and programmes initiated by the predecessor."
The current process, according to Obasanjo, will either fail to produce the proper leaders or would leave too many broken blocks in the way of administration if the country's political steps are not reversed to the right direction.
According to him, the outcome will be a democratic wasteland marked by greater corruption, instability, and the survival of the fittest, wealthiest, and most connected with little to no recognition of merits.
Nyesom Wike, the governor of Rivers State, and former governors Peter Odili (Rivers), and Kayode Fayemi (Ekiti), were also present at the occasion.